The best Vanuatu Volcano tour was one of the first things I did in 2020. Looking back I was not to realize that this would be the highlight of the year.
We'd visited Vanuatu as part of the Least Visited Countries tour . This is where YPT go guns blazing checking out the islands of the Pacific, many of which are seldom visited by tourists. Vanuatu though is very much on the tourist trail!
There are many highlights to visiting Vanuatu, not least trying Kava, but what I was to find on this trip was flying on a private chopper to a dormant volcano in Port Vila.
To read about Kava in Vanuatu click here .
Vanuatu Volcano Tours
There are essentially two kinds of Volcano tours on Vanuatu. One involves going to the island of Mount Yasur on Tanna Island. This can be done as a day trip, but it is far better to go overnight.
To read about how to visit Mount Yasur on Tanna Island click here
The alternative if you do not have the time is to charter a chopper in Port Vila and fly not only over the capital city, but also land on an extinct Volcano. This is very much the real deal!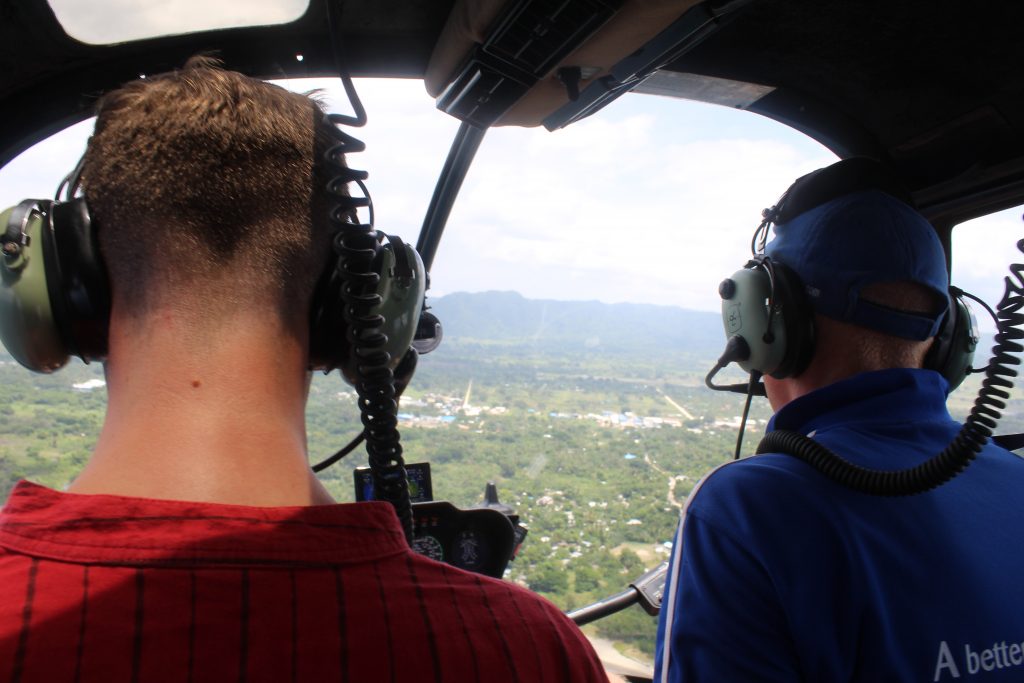 How do you book this tour?
Booking a Vanuatu Volcano tour is not all that hard, you literally just call Vanuatu Helicopters and arrange a slot. They do a number of different packages which start from as little as a 10 minute ride. The Vanuatu Volcano tour takes about 1 hour, including your stop and costs around $180 each. It is not cheap, but to be fair you are privately renting a helicopter. Aside from the "driver", sorry pilot you can fit two other people in.
Taking the Vanuatu Volcano Tour
You first arrive at the company office on the seafront of Port Vila. From here you board a glass bottomed boat to the chopper. The chopper is located on a pontoon in the ocean. Things are cool right from the off!
And then there you are in the chopper and ready to go. The initial journey takes you over the city, we even got a few of our hotel, before seeing other islands and landing on the dormant volcano. This offers great chances for photography.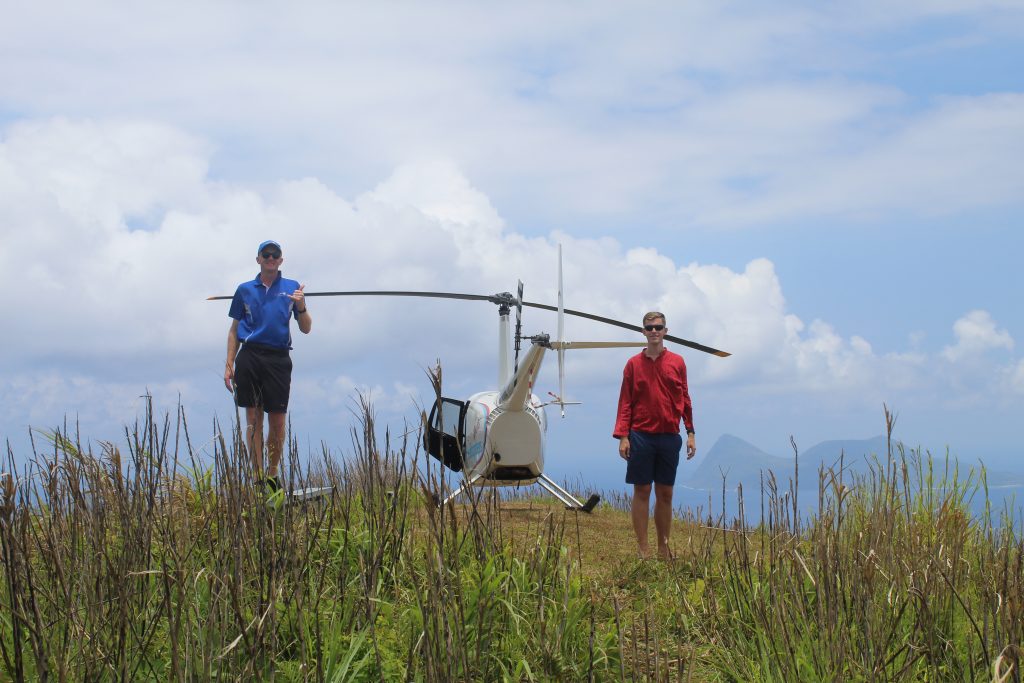 On the way back you get to fly over pristine Vanuatuan jungle, as well as waterfalls and pretty much every great natural phenomena that this amazing country has to offer.
Is it worth doing?
When something is as costly as this, it is hard to say. Can you justify this price for an hour flying in a helicopter? In essence only you can answer this. I will personally say that it is one of the most amazing things that I have personally done.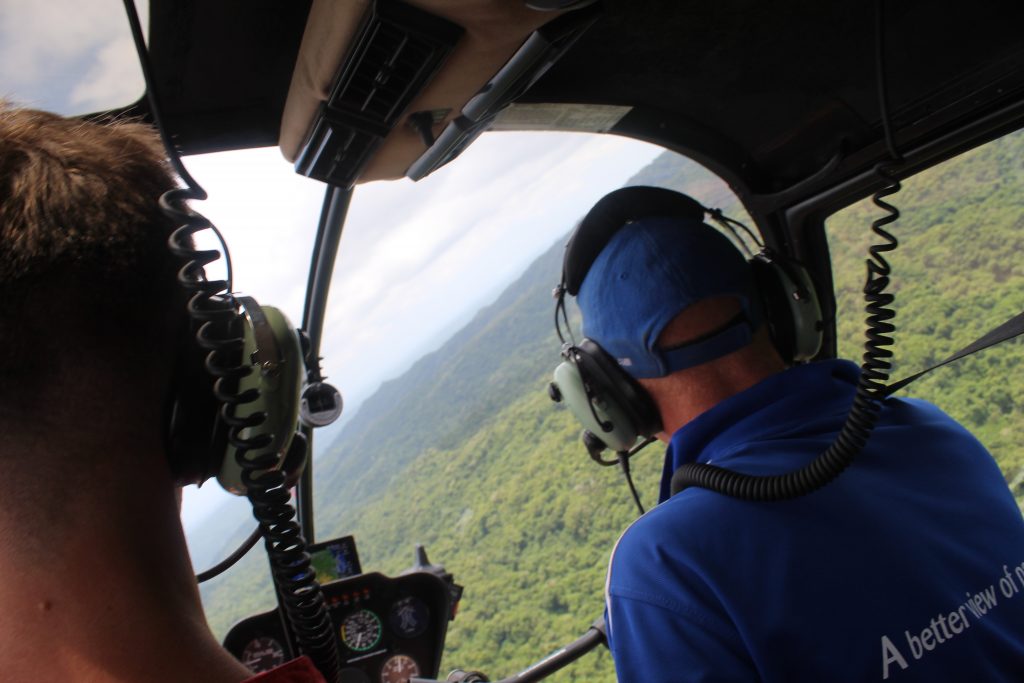 Is it worth doing a Vanuatu Volcano tour to a volcano that isn't active?
Quite simply the two tours are very different. If you want to go to Tanna to see the active volcano, then we thoroughly suggest you spend the night there. It really is an amazing island.
If though your time is limited, then makes a great alternative Vanuatu volcano tour. And yes I did say "get in the chopper" in my best Arnie accent as many times as I physically could.
Sadly, we do not know when we will be back in Vanuatu, but we are hopeful at least of being to run our Least Visited Countries tour in 2021. Regardless of what happens we will be running Vanuatu Volcano Tours when we do eventually get back to this amazing country.
About Post Author
.