Russia's a big country. Like reaaaaalllly big. Everybody knows that on an abstract level, but it may well be that you have to experience it to really understand that vastness and to see just how different Moscow is from, say, Eastern Siberia.
I recently took my second trip to Russia as part of our inaugural Mongolia/Lake Baikal combo. My second trip took me over the Mongolia-Russia border and onto the nearby city of Ulan-Ude. Ulan-Ude, I was to quickly find out, was nothing like Moscow.
Ulan-Ude: just the facts
Ulan-Ude was originally a Cossack fort built in 1666, as a waypoint on the Chinese tea caravan route. It was renamed Ulan-Ude in 1934, and remained a closed city until 1980 due to its mysterious military facilities.
Ulan-Ude is now a sort of stepping-stone to Mongolia: a great many of its citizens are ethnic Mongols and the local Buryat culture and cuisine is similar to that of Mongolia. Its brand of Buddhism is even Tibetan by way of Mongolia.
Lenin smash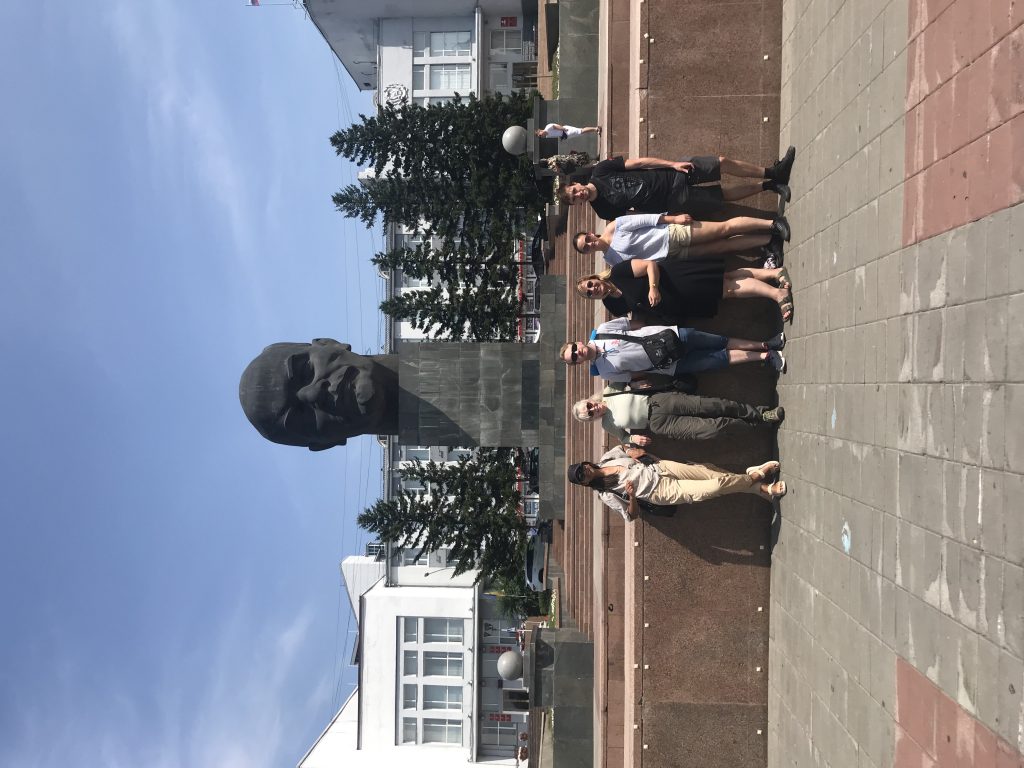 Ulan-Ude may be renowned for being the capital of the Buryat Republic and the home of Siberian Buddhism, but it's also famous for other things. One of which is being the location of the world's largest Lenin head.
Restaurant Tengis
Ulan-Ude's #1 rated Trip Advisor restaurant is, well, #1 for a reason. Sample some phenomenal local Buryat fare here, including to-die-for dumplings, mutton broth and creamy mashed potatoes, washed down with a huge variety of local teas.
Ulan-Ude Ethnographic Museum
Things got a bit confusing at this out-of-town open-air museum, as there's very little in the way of English. The Ethnographic Museum sports of lot of buildings rendered in traditional Siberian/Buryat style, and a very depressing zoo with some clinically depressed animals. Feel free to skip the zoo.
Victory Park
We've had the Lenin head – now it's time for the rest of the authentic post-Soviet experience. It wouldn't really be a visit to Russia without it, would it? Stroll through this picturesque park and take in the Soviet-era statues and monuments.
Our single day in Ulan-Ude wasn't really enough to scratch the surface of this fascinating Siberian city, and it's a place we'll be eager to explore more of on our next tour there!
About Post Author
.