Many years ago Young Pioneer Tours were the first ever company to bring a tour group to Transnistria, or as the cool kids call it the Prednistrovie Moldovan Republic (PMR). Since then we have fallen in love with the country somewhat, now sending 4-5 tours to Tiraspol every year, as well as numerous independent trips all led by our expert guides.
I also personally spent one month living in the most famous unrecognised country, so to say that Young Pioneer Tours are experts in travel to Transnistria would be an understatement. 
Here are our top 5 things you didn't know about Transnistria.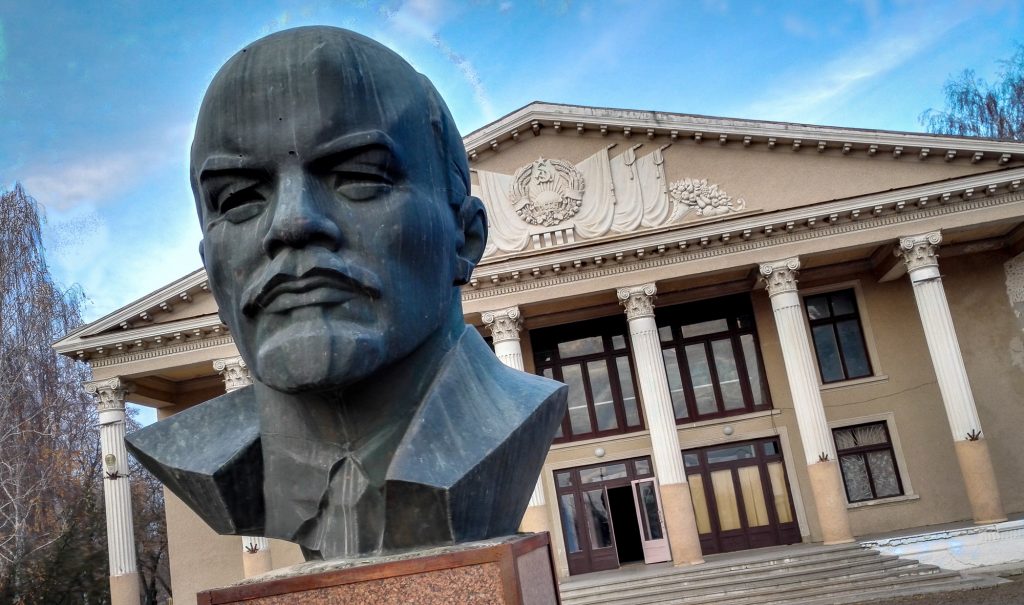 ---
#5 They have their own passport
If you are going to make your own pseudo-country, you would need a passport. The style of the passport is very old school Soviet, with the picture being black and white, and the passport itself being made from old Soviet stock they had left over. Alas, the passport is pretty much useless and is largely used for internal travel. You are unlikely to see one of these unless you book one of our Soviet tours, and get the guide to show you.
#4 They now let you stay for 45 days
Back in the old days, registering as a tourist in Transnistria was an absolute bitch, particularly if your hotel would not deal with registration for you. Thankfully and rather amazingly the new president of Transnistria is fairly pro-tourism, so now you get a little bit of paper that says you can stay for 45 days, although 45 days in the Soviet time warp of Transnistria might be a bit much if we are honest.
#3 You can visit 2 pointless embassies
Transnistria, South Ossetia, and Abkhazia have their own little country club for unrecognized countries, that all three of them are in. They also have embassies, and you can visit the South Ossetian and Abkhazian ones in Tiraspol, although they don't issue visas and are to be honest a little bit pointless. But who cares when you get a cool selfie?
#2 There's a huge town that is neither Moldova, nor Transnistria
After the war there was basically a DMZ (demilitarized zone) created between Moldova and Transnistria between the Russian peacekeepers, and the Moldova border guards. In the middle of this is a Moldovan town, technically under the control of Transnistria, but defacto its own little anomaly. We want to buy a hut here and declare it independent.
#1 The worlds biggest bust of Lenin is here
Who would have thought it, but down deep in the countryside outside of Tiraspol is an old Soviet culture house, and outside is the biggest bust of Lenin still doing the rounds in the former USSR/CCCP. And guess what YPT can take you there!
---
YPT now arrange 5 group tours to Transnistria every year as well as independent ones if the dates don't fit.
Check out the link here and get in touch if you would like to travel to Transnistria.
About Post Author
.