If you are looking for Syria beautiful places then you will not be disappointed when you visit with Young Pioneer Tours. Yes there has been war and far too much destruction, but there is also a lot of beautiful places in Syria to visit.
Syria Beautiful Places 11 of the best
11 – Kim Il-Sung Park
OK, so this is just a park, but consider like a bonus round from YPT! One of the many things in the world named after the first leader of North Korea≥ It is actually a very pleasant park and something we visit on all of our tours.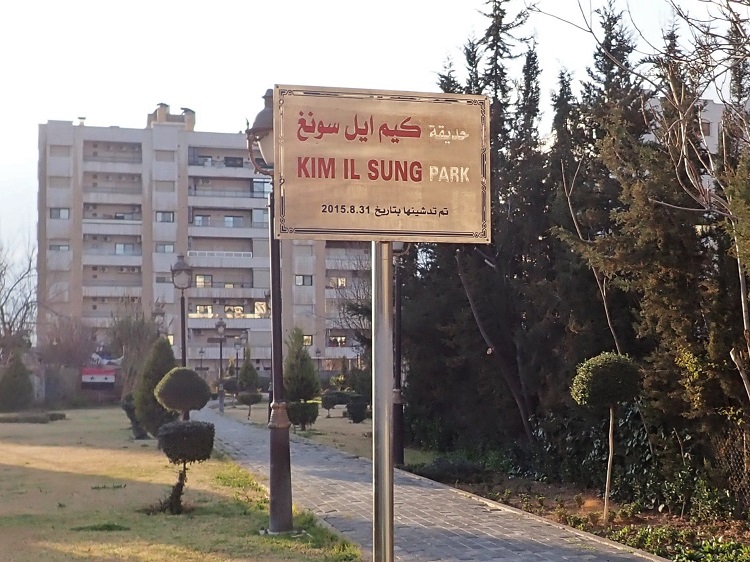 To read about things named after Kim -Il-Sung click here.
10 – Old Damascus
Old Damascus was thankfully saved most of the horrors of war within the country and it remains probably the number 1 Syrian beautiful place. This is a place you don't need to rush, simply take your time strolling around the old city discovering churches, mosques, small cafes and a whole lot more.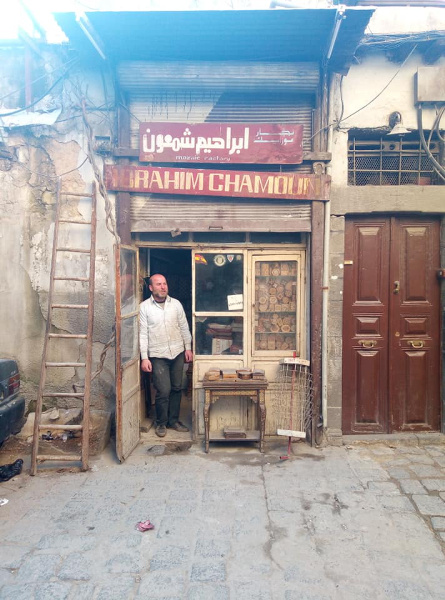 To read about the best bar in Old Damascus click here.
9 – The Baron Hotel
When it comes to Syria beautiful places then Aleppo is ground zero, but perhaps nothing personifies it more than the Baron Hotel. The oldest hotel in Syria it exudes class has a roll call of former guests few hotels can beat. It is also rather beautiful.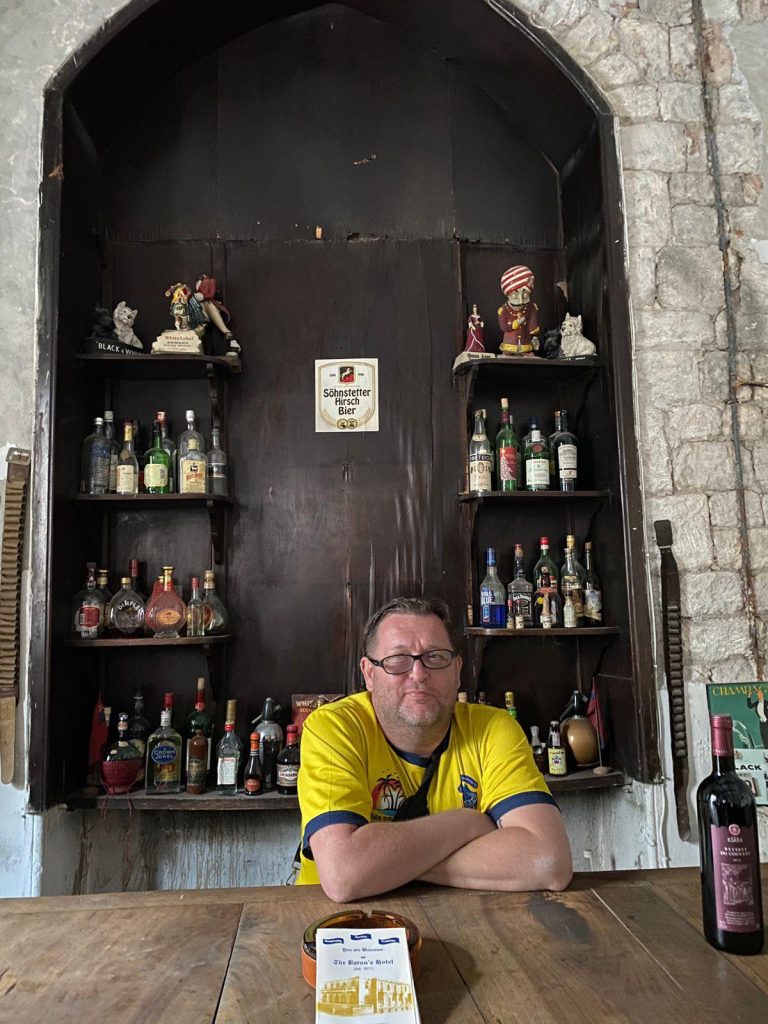 To read about the Baron Hotel click here.
8 – Krak des Chevaliers
One of the most beautiful places in Syria whatever the weather. A former citadel/castle during the crusades it was briefly held by Al-Nusra, before liberation. Offers one of the most stunning views from the top. The current caretaker was tortured during its occupation, which makes the place that more beautiful when you factor in how brave he is to still work here.
7 – Al Azem Palace
A17th Century Palace built as the residence for As'ad Pasha al-Azm, governor of Damascus. During French colonial times in Syria and it was the headquarters of the French Institute.
It is now home to the Syrian museum of Arts & Traditions. Being a little out of the way makes this a perfectly beautiful Syrian pit-stop.
6 – Aleppo Souk
A bit of a controversial one as it has been essentially destroyed, but what is left is beautiful and what they are trying to do is wonderful. This truly epitomizes rebirth in Syria, so we proudly include it.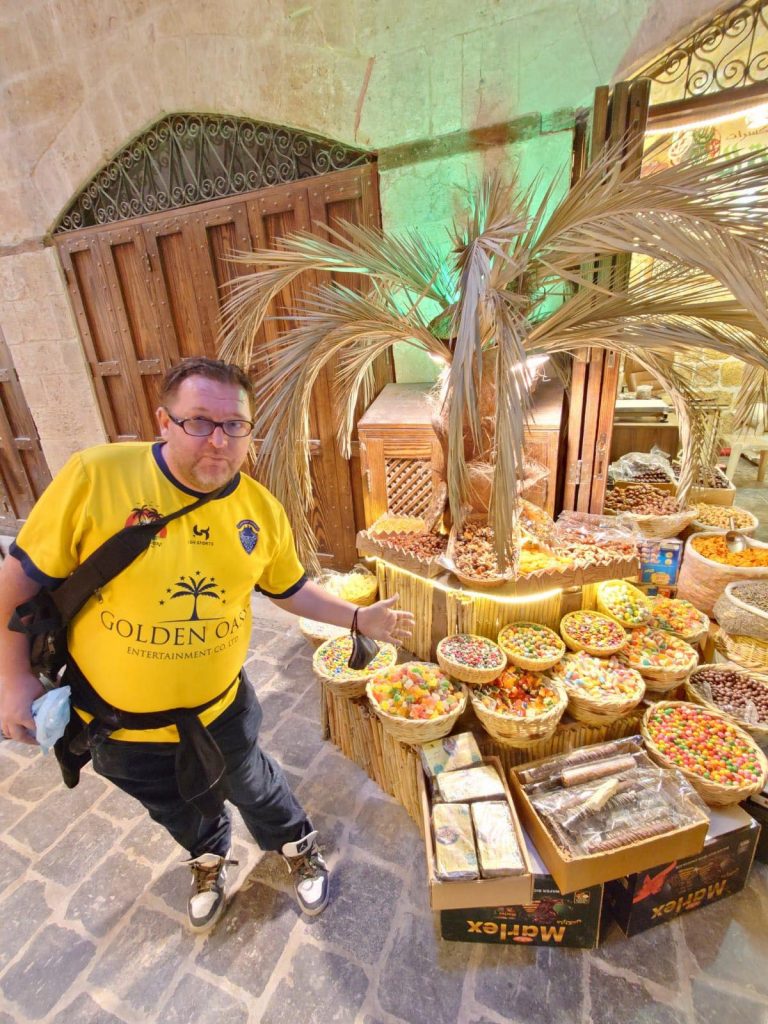 5 – Al-Hamidiyah Souq
While the one in Aleppo is essentially no more, the one in Damascus is heaving and the sites smells and sheer ambience of the place make it truly a Syria beautiful place to hang out in.
You can quite simply get lost for hours here.
4 – The Aramaic Church
A stop off on the war torn road between Damascus and Aleppo this Christian area has certainly been through the wars, but they still manage to have not only a church in a cave, but also still do prayers in Aramaic the language of Jesus Christ.
Religious, or not this is a truly moving experience.
3 – The Aleppo Citadel
The Aleppo Citadel, or as it is incorrectly called the Aleppo castle is sheerly breathtaking and a centre piece of visiting Aleppo. For over a year it was held by Syrian troops and you will still see bullet casings around there.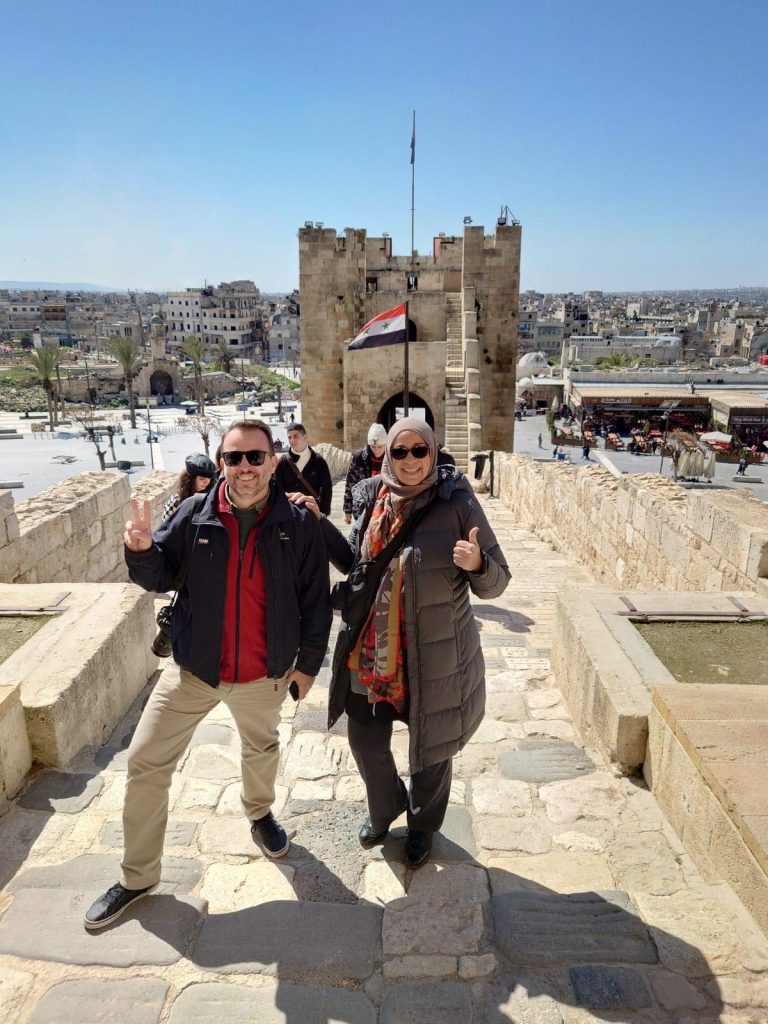 Fabulous views of the city, but also secret passkeys and so much more. And FYI there is great street food outside.
To read about street food in Aleppo click here.
2 – Palmyra
Why is Palymya number 2? To many Playmyra would be number 1 when ranking Syria beautiful places, but at YPT we see more of the country than others do. Anyway, lets talk Palmyra. When you first visit it looks like ancient ruins, but sadly while the buildings are indeed ancient, sadly the wreckage was ISIS done.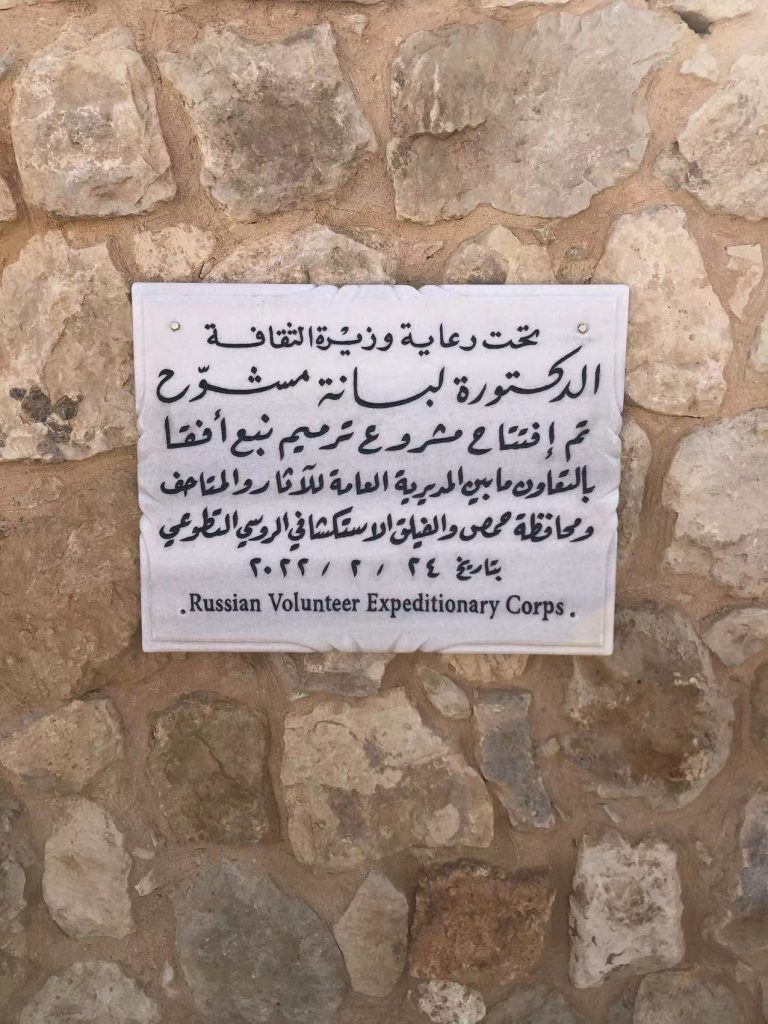 The area is now protected by Syria, Russia and Hezbollah! Yes we saw a few Z's there. An absolute must and indeed almost the most beautiful site in Syria.
1 – Bosra and the Colosseum
Bosra, or Bousra, whatever you call it few people actually make it all the way here. We do though on our tours. The highlights here are trials-fold, the ancient colosseum, the old town ruins – which includes Syria's oldest Mosque and again great food.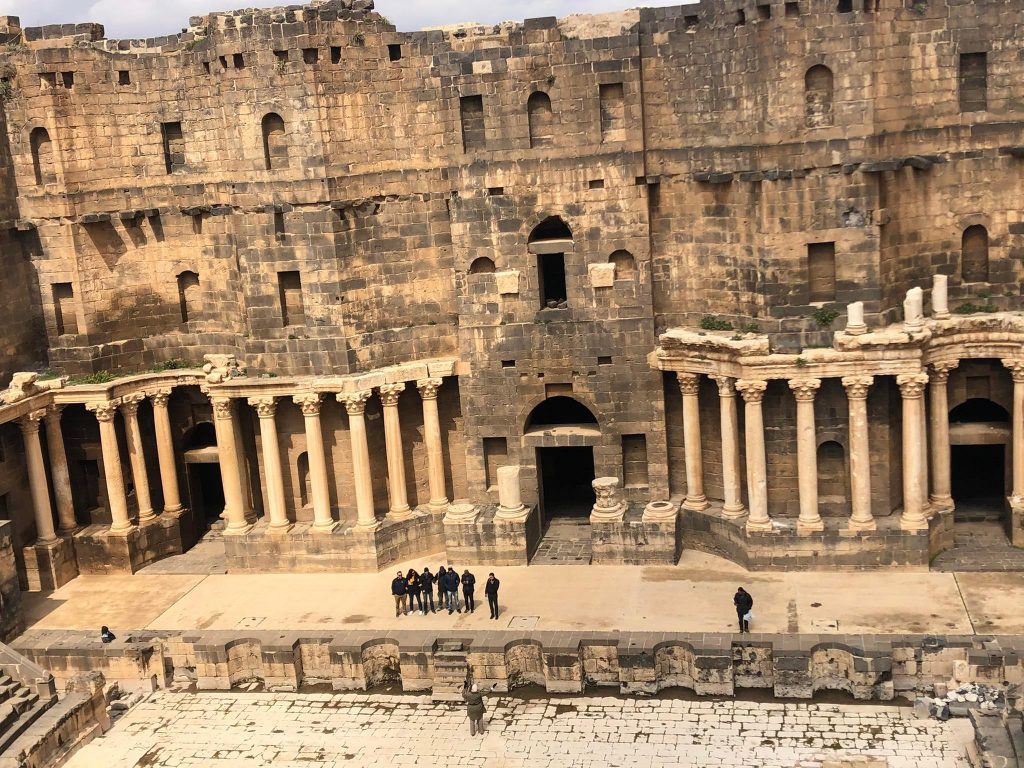 This area is technically rebel held, so you also see some interesting flags and no pictures of Assad.
Want to see Syria Beautiful Places with us? Check out the following link.
About Post Author
.