When it comes to accommodation in Socotra, there isn't much choice but chances are you aren't here for the hotels! At the moment, Summerland Hotel is the best hotel of Socotra, located in Hadibo, the biggest city of the Socotra Archipelago, it is also, however, the only other hotel open to tourists at the moment. Summerland hotel is about four times the price of Socotra Tourism Hotel. Is it worth the upgrade? Find out in this review!
The facilities
Rooms and a small restaurant which serves the included breakfast buffet to guests, don't expect a spa or anything.
It has WIFI, which works very occasionally.
The rooms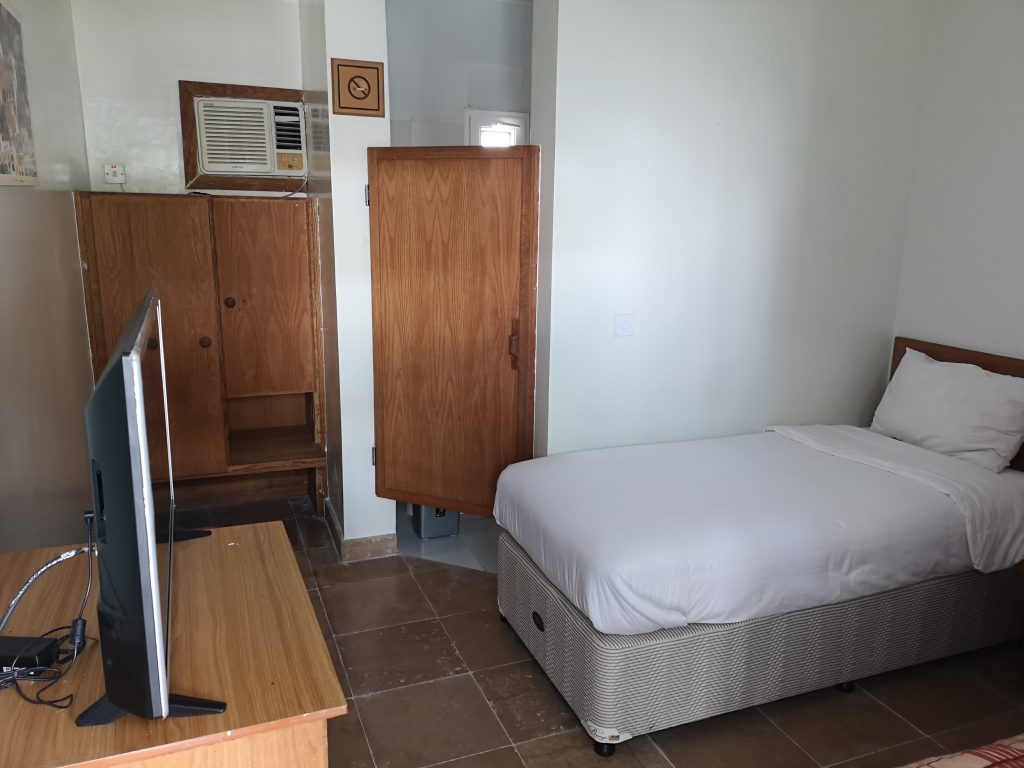 All rooms are twin-rooms by default, however, booking a twin room as a single customer is actually much cheaper, go wonder.
The rooms are cleaner and more complete than the ones at Socotra Tourism Hotel but, in most other country, they could be compared to a roadside motel, don't expect anything fancy. It is also laid-out like a motel, with the rooms being connected by a garden and spread out on two levels.
Each room has its own en-suite washroom and the showers have some hot water, sometime.
A difference with Socotra Hotel: the rooms are furnished with basic amenities, such as a towel, soap and shampoo.
The location
Summerland hotel is neighbouring Socotra Hotel. It is thus well located, nearby markets, shops and the biggest mosque of Hadibo (that means an early morning call to prayer…)
The verdict
It's not the Ritz and for backpackers, the upgrade probably won't be worth the upgrade compared to Socotra Hotel. If you do want to indulge in a bit more comfort however, you might be tempted to go for the Summerland Hotel next time you are in Hadibo and take a break from camping in stunning locations.
About Post Author
.