For a long time, with the ongoing war in Yemen, it was unthinkable to visit the country and the archipelago of Socotra of which the reputation is already well established, was off-limit. With the new flights linking Cairo to Socotra with Yemenia Airlines, it is now possible to visit Socotra. We knew that we just had to and we have now conducted our first tour group in the majestic eco-paradise that is Socotra. Here are some of our impressions.
The general vibe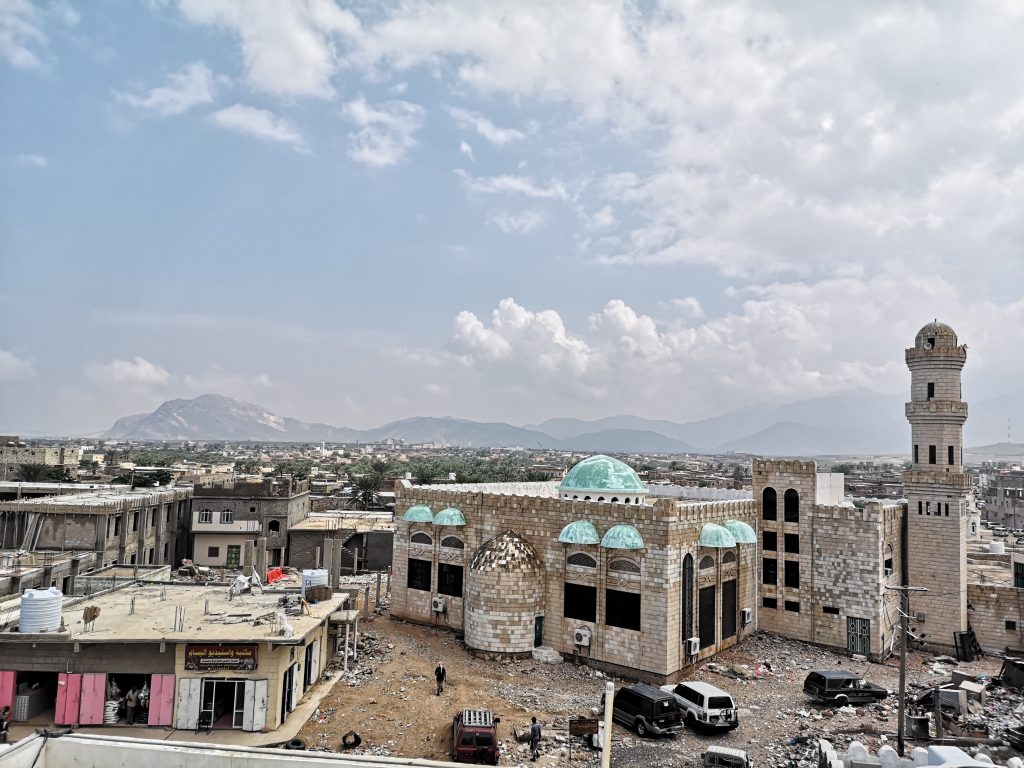 Socotra is a world apart from anywhere else. It does not feel like mainland Yemen and does not look like the rest of the Middle East although the links to it are there to be witnessed. With the island being under joint tutelage from the UAE and Saudi Arabia, more and more people from those countries purchase land on the island and start building property. You'll see plenty of travelers taking advantage of the Emirati flight on the Island and houses with Saudi and Emirati flags. Get in there before it is too much!
The people in Socotra have their own songs, culture and language and see themselves as a distinct society. It is not rare to see the flag of South Yemen, the country in which Socotra was before both Yemen were reunified, flying about.
While Socotra is very poor and its infrastructures are either abandoned, out of date or nascent, the people there are keen for things to restart and benefit from that island mentality where the focus is on enjoying their life rather than amassing wealth and comfort. You'll find the new generation everywhere in Socotra, with most workers being very young. We've seen an ambulance driven by a 16 years old!
Reconnecting with nature and disconnecting from the web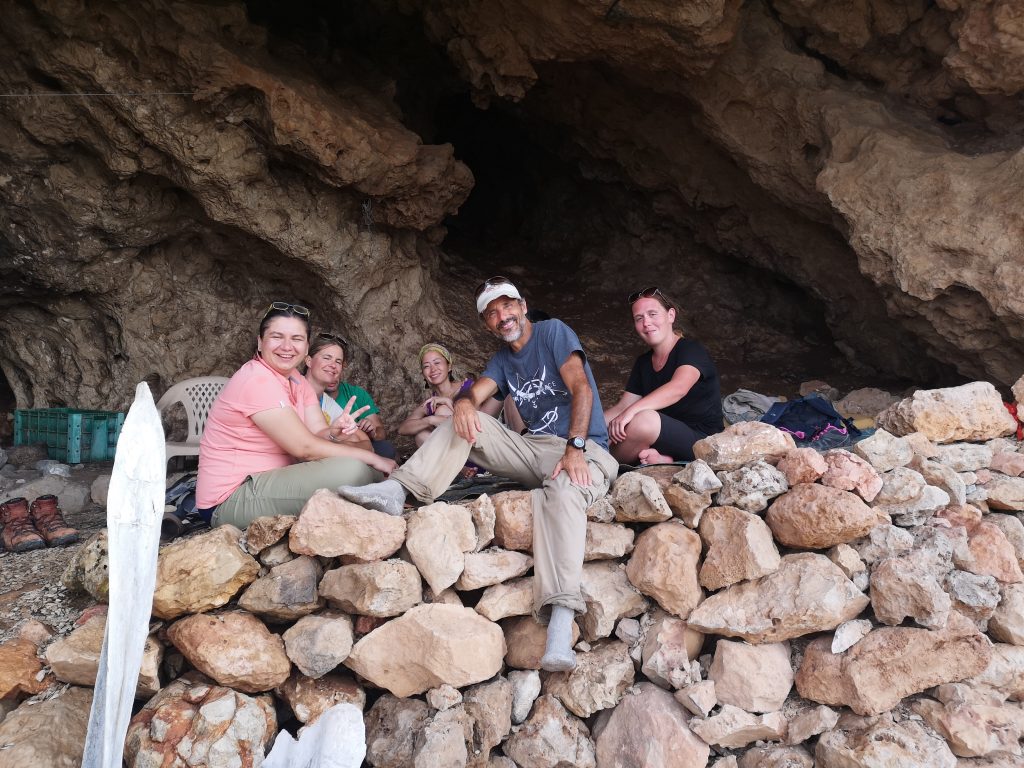 Socotra provides an interesting opportunity to challenge yourself and recentre while stripping you from some commodities taken for granted. Unless you have a UAE SIM card from Etisalat, you probably won't get connection during your trip for anything more than sending messages on Whatsapp, leaving them to upload overnight and find the response the next morning.
Accommodation and dining is also very limited. There are two working hotels open to tourists in Socotra at the moment, the Socotra Tourism Hotel and the Summerland Hotel, located next to each other, in Hadibo. For the rest, you'll have to camp. You won't find many restaurants open either and don't expect a varied menu either. Socotris do with what they have and what they have is mostly freshly caught fish and some imports from Mainland Yemen, which is probably the most vibrant economy in the world at the moment, to say the least. So expect a lot of fish and rice but the locals will make sure to make it delectable and as varied as they can.
The fact that the means of Socotra are so humble can be taken as an opportunity. An opportunity to experience what travel was before the days of the five-star hotels, influencers and convenient direct flights. It is also an opportunity to connect with fellow tourists and locals rather than having your face glued to your phone or computer and you won't even feel bored, cause Socotra has plenty to do!
Things to do in Socotra
Looking at an itinerary of a tour of Socotra (such as ours!) you might think that days won't be too busy and that there will be a lot of downtime but in fact, it couldn't be farther from the truth. The natural landscape of Socotra require a minimum of commitment and fitness but are so worth it. You'll be trekking a bit every day, seeing wonders such as the bottle trees and the famous Dragonblood Tree, spotting the occasional cheeky chameleon and, when the day is done, chilling and swimming in pristine white sand beaches.
There is also a certain magic to Socotra where unforeseen events just make your day. For example, during our trip, our drivers and cooks after a busy day, just decided to grab pots and start jamming along traditional Socotri beats. Afterwards, they proceeded to reenacting, in total improv and no script, aspects of the traditional life in Socotra such as weddings and exorcisms.
The people we met were also legendary, such as Abdullah, the caveman of Detwah, who took us around the Detwah lagoon, to search for puffer fish and stingrays. He then cooked everything for us.
Throughout our tour in Socotra, we never felt stuck or waiting and the 7 days between our two flights actually flew by!
Worth mentioning are also the following parts of any respectable itinerary to Socotra, shamelessly, my favourites:
Firmihin Forest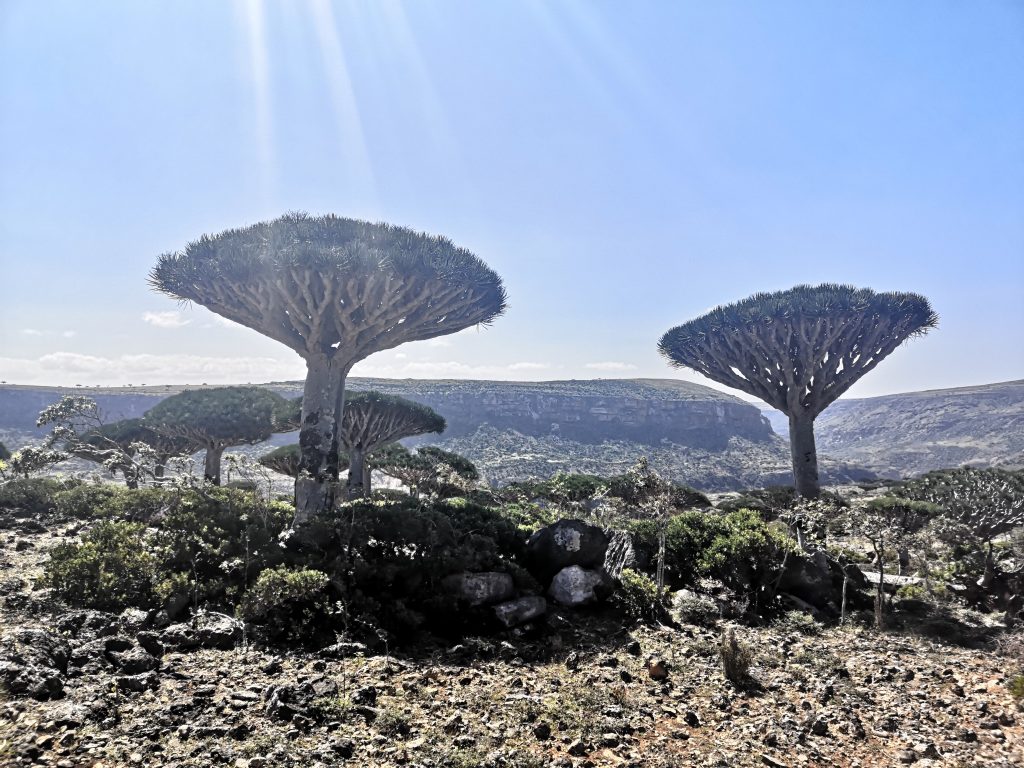 Located along the Dixsam plateau, the Firmihin Forest is the place to see Dragonblood Trees as there are hundreds there. The scenery made of canyons and mountains is also far from shabby
A cruise starting from Shuab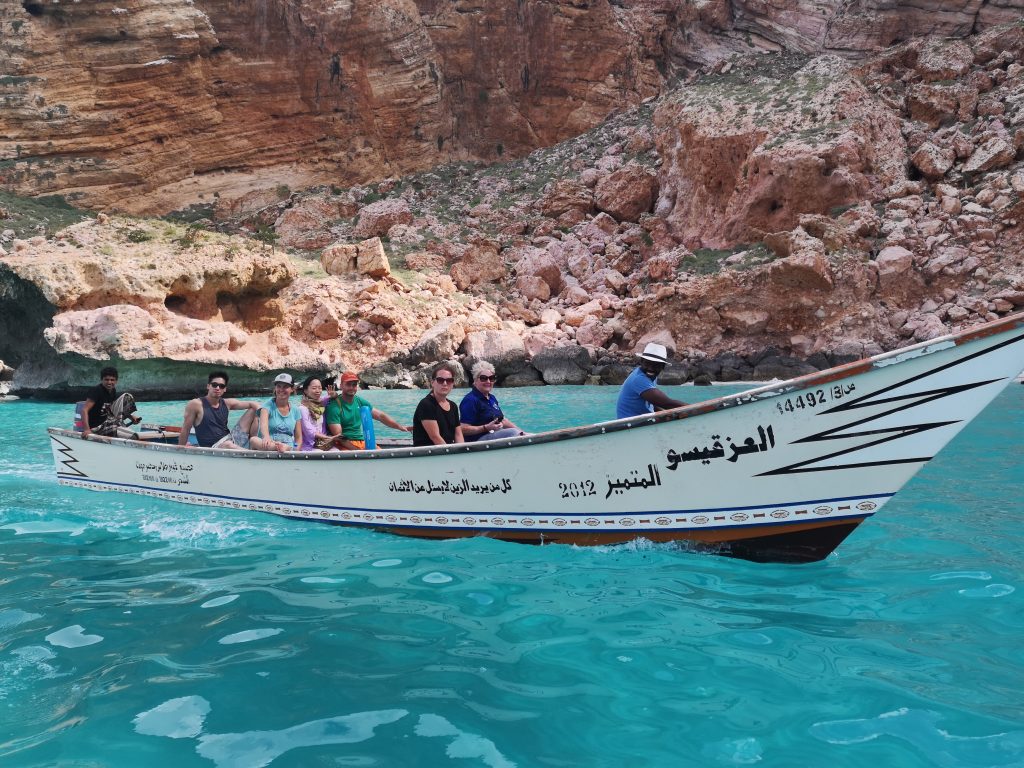 Along the southern coast of Socotra, you can go on a boat for a cruise of a few hour. It might get quite rocky in the beginning but the sea then calms down and you are left with an incredible scenery of large cliffs, absolutely transparent turquoise water filled with sea life and the occasional dolphin. Truly a must-see!
The Detwah Lagoon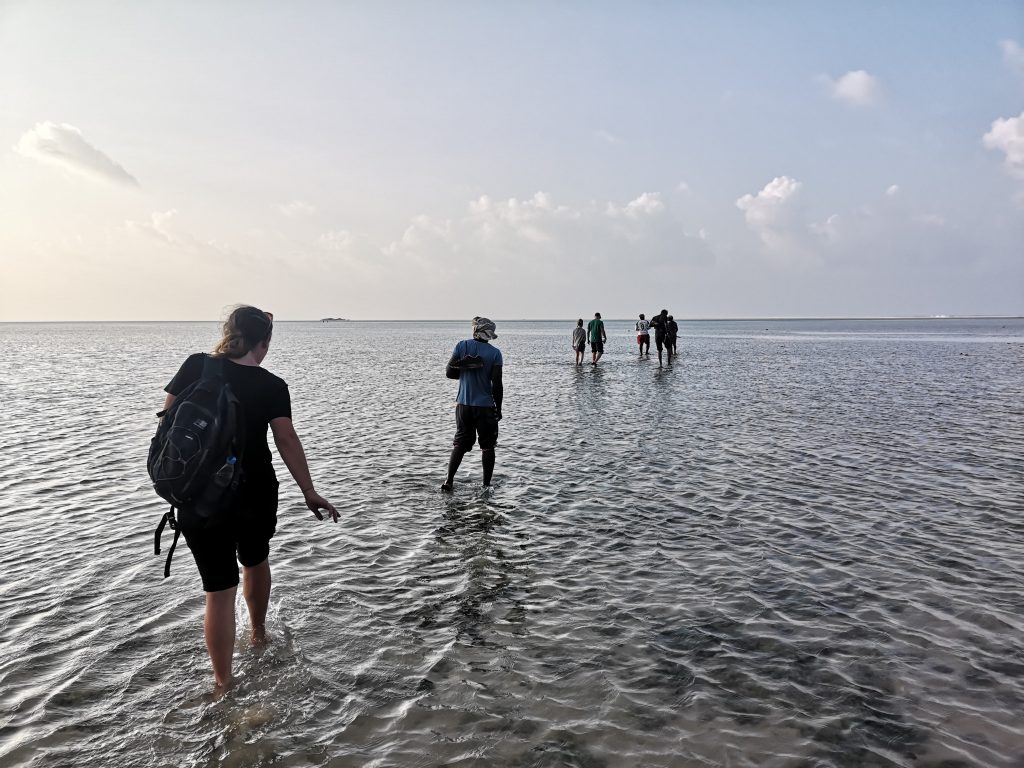 If you have been to Kiribati, you might be familiar with this kind of lagoon which seems absolutely out of this world. Here, vast plains of white sand are slowly covered by a thin layer of water as the tide rises, providing an incredible contrast. Once the tide is fully up, the scenery is also completely different.
Socotra is a wonderful place to visit, totally counts as Yemen (although it is completely different) and is sure to provide you with a wonderful experience. Why not book your spot on our next Socotra scheduled group tour?
About Post Author
.