Any keen world traveller worth his salt will know that to actually set foot on the island of Socotra will have been worth every single challenge to get there, for this is one of the most difficult places in the world to get to.
For those of us who are unfamiliar with Socotra, allow me to briefly explain what this place is, what the challenges are and why we bother to make the journey in the first place.
---
A brief history
The Yemeni mainland is now deep into a long lasting civil war involving the Iranian backed Houthis and the UAE/Saudi propped Hadi government. The paradise island of Socotra lies untouched, neglected but peaceful, in an area long dominated with powers jockeying for regional influence.
Since the war on the mainland broke out in 2015 all flights to the island were suspended indefinitely. The entire country was a no-fly zone. Since then the only way of getting there was by boat. Unless you actually owned a boat or knew someone that happened to be sailing there the island was effectively cut off to the average traveller and more importantly – the Socotran people themselves.
The paradise island of Socotra lies untouched, neglected but peaceful, in an area long dominated with powers jockeying for regional influence."
Earlier in 2018, the Lebanese passenger and cargo vessel "Med-dream" came to the island's aid and began limited services to and from the mainland. This replaced Socotra's reliance on shoddy wooden boats that were prone to disaster. Now Socotra would have a modern, safe and reliable ship that would ferry people to Al Mukallah on the mainland so they could have access to basic medical care and transport back essential cargo. Or so we thought… In the end, history would have it differently.
So, how did we organize a tour to Socotra?
Last Spring, YPT reached out to local Socotran tour operators and the owner of the "Med-dream" to see if running a charter ship tour to the island was even a possibility.
The response was extremely encouraging.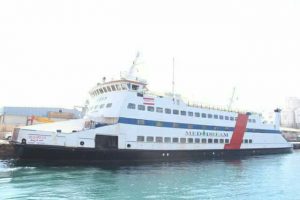 In theory, it was a go, but we needed the necessary paperwork approved by the Socotran governor, the Yemeni government and, most recently, clarification on the Saudi/UAE blockade in place around the country.
So, following that bright start, we needed to move on to stage two of the talks. Last October, I travelled to Muscat, Oman for a pre-approved meeting with the Yemen ambassador to Oman. Acting on behalf of the Yemeni minister for Foreign affairs, the ambassador gave us the necessary permission to visit the island in writing. He talked about the importance of the trip in helping to boost the economy of the island and thanked all parties for their efforts in making the trip possible. As per the Saudi blockade, it was assured to us that this is a land and air blockade affecting the mainland only and will not have an effect on a tourist vessel travelling from Salalah, Oman to Socotra.
Lastly, it was time for a brief encounter with the shipowner. Whilst I couldn't visit the vessel as it was docked in Al Mukhallah at the time, he sent me images (see below), explained that it comfortably sleeps 70, is fitted with lounge areas, life jackets, lifeboats, and is carrying armed guards at all times during crossings.
We thought everything was good to go but then, a cruel reminder that Socotra was not entirely distinct from the rest of Yemen happened. The Governor of the island got assassinated. Visas were not being issued anymore. For a whole year or so, Socotra was off-limit. Country counters would instead travel to Oman and cross overland for a few hours into mainland Yemen, a pretty dangerous endeavour, and call it a visit. We were waiting for something more reliable and substantial.
2019: The comeback
As things calmed down on the island and everything went back to normal, a new possibility surfaced. The no-fly zone was partially lifted or, at least, Yemenia airways started selling a flight from Seiyun, Mainland Yemen to Socotra. Even more interestingly, that flight actually starts from Cairo. This provided us with a way to bring you safely on Socotra while avoiding overland travel in the mainland or long boat rides.
It's not as if everything became easy. The flight cannot be booked online and the visa procedure relies a lot on connections but there is now a way! We knew we had to start trips there again but before we did, we knew we had to make sure everything would work this time and had to prepare a research trip and test the water. In a small group, visiting Socotra can be quite expensive, but bringing a big group without testing it ourselves was not a debate.
In April, finally, we were able to conduct our first research trip. We had an amazing time finally being amongst the gorgeous and unique scenery of the island and meeting its people with their unique traditions and curiosity for the outside world.
The trip of a lifetime is a term that's overused to the point of almost being cringe-worthy. I can't think of places more befitting of the title than this journey to Socotra. Google it or take a look at some of the pictures here if you don't believe me.
It is not called "the most alien-looking place on Earth" for nothing.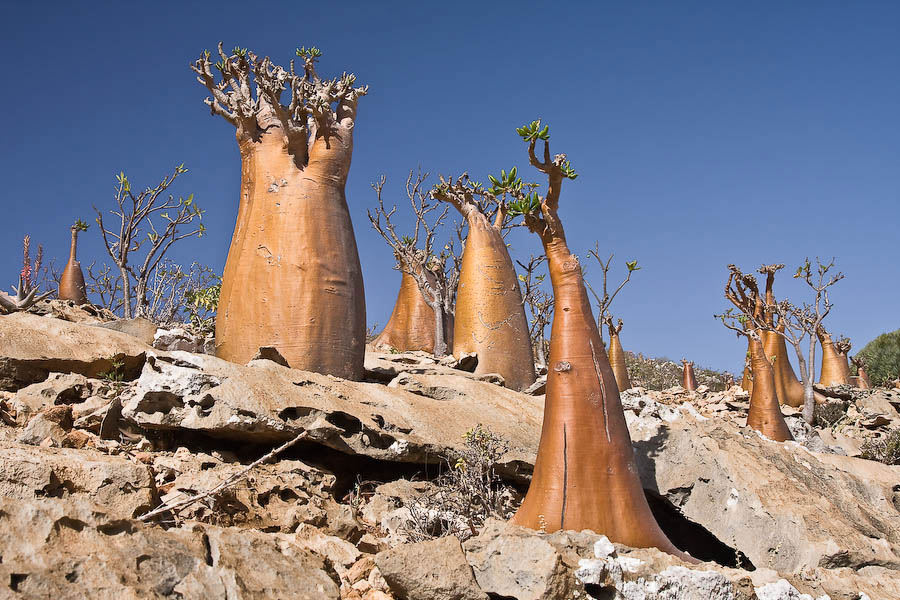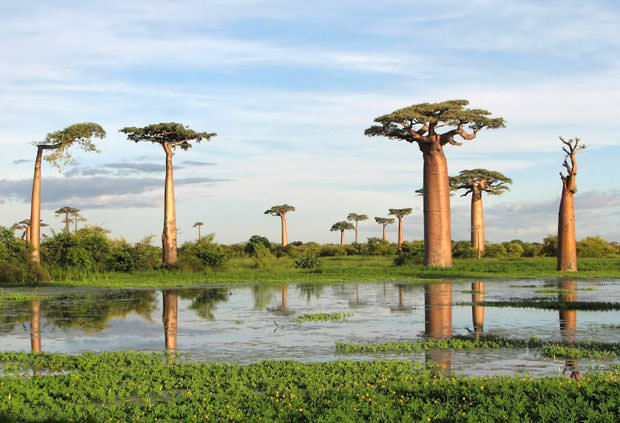 ---
We have three departures organised in 2019 and 2020, but groups are small. Book before it sells out!
Click the link for our Socotra Tours

About Post Author
.