With the Soviet Europe team at Young Pioneer Tours being known for pioneering travel into the unrecognized and republics of the former USSR as well as volatile places like Chechnya and Dagestan, you could be forgiven for thinking that Germany is a rather tame destination for us to lead tours to. But our tours aren't designed for Oktoberfest or quaint Bavarian towns. Germany (more precisely, East Germany) is awash with dark tourism sites. From the grim final days of WW2 to its position as a highly militarized and secretive region under the reign of the communist German Democratic Republic for the entire span of the Cold War, The history of East Germany certainly has a lot of what we like!
Whilst we don't currently run group tours to the former DDR, each year we run a number of private tours for individual clients or small groups to explore the remnants of the Second World War and the Cold War. Recently, we have conducted tours focusing on Soviet-era military bases, the history of the infamous Stasi secret police, the battle of Berlin and Soviet and Nazi bunker tours. Whilst some former East German cities have attractions relating to the communist period, such as the DDR museum in Berlin, Checkpoint Charlie or the tourist section of the Berlin Wall, there is a whole host of sites left largely unexplored.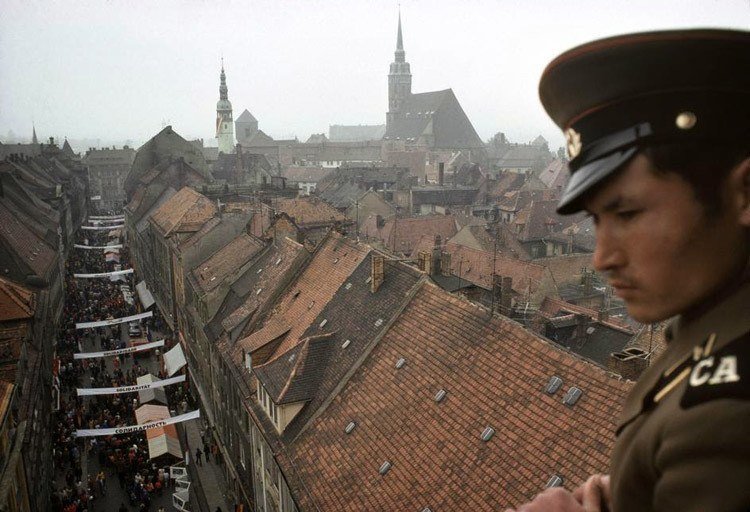 In Cold-War-era Moscow, East Germany was held in very high regard due to its strategic position between the Eastern Bloc and NATO. No expense was spared when it came to the deployment of Soviet forces in the area and huge militarization was a normal part of life in East Germany. The specifically-named 'Group of Soviet Forces in Germany' numbered over 100,000 troops as well as an enormous amount of tanks, planes and artillery alongside with tens of air bases/tank polygons, training facilities and accommodation for Soviet soldiers and their families. In regards to military and government structures, a heavy emphasis was placed on the area North of Berlin. Due to many of them being classified, their purpose and history often remain mysterious to this day.
Despite the presence and support of the USSR, the government of the DDR also heavily developed their own military strength which was called The East German National People's Army and was equipped with the latest Soviet technology. It can be argued that by attempting to sustain its gigantic military complex, the government of the GDR assisted its own economic demise and eventual downfall.
From enormous Soviet monuments and Communist government bunkers designed to protect the leaders of East Germany to Young Pioneer training camps and the HQ of the Soviet Tank Guard regiment, Germany is packed with Cold-War-era treasures just waiting to be explored. So contact us today for a quote on a private tour of everything the former DDR has to offer!
About Post Author
.