News has spread how most Chinese cities in Hubei province have quarantined locals to prevent the further spread of the Novel Coronavirus (2019-nCoV). Whilst most Chinese citizens have taken their own precautions of staying inside and limiting the amount of times they leave their homes, the local authorities here in Beijing haven't been as strict compared to where the virus first broke ground.

Now this blog won't be much helpful to you if you're wanting to visit Beijing from overseas as most international flights have been cancelled and strict quarantine measures happening in other countries have temporarily kicked in. However, as flights resume its well worth checking out Beijing while the insane crowd numbers are down and why not make the short leap to go further off the beaten path and visit North Korea with us once borders re-open.

If you're nearby or already based in Beijing as long as you're wearing any type of mask on public transport, the locals won't give you any grief on going for a wander around the city's most iconic landmarks.

Here are my pictures.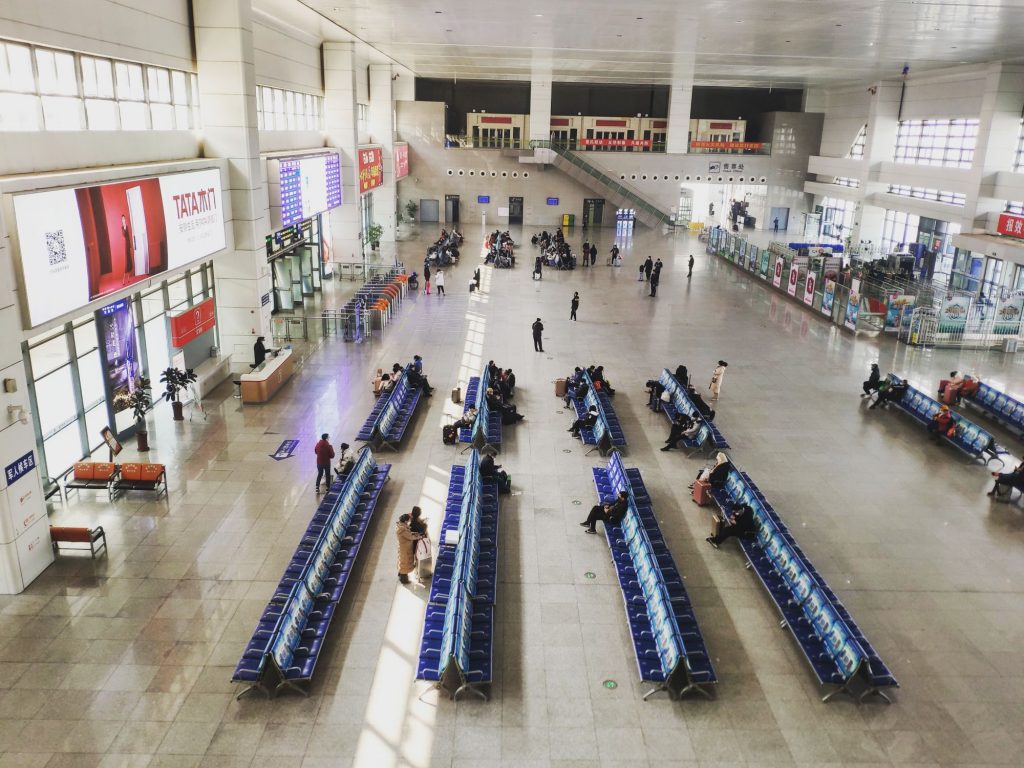 After finishing Chinese Spring Festival celebrations in Baoding, Hebei province, I make the 45-minute fast train back to Beijing. This is Baoding East Station, usually incredibly busy with passengers transferring between the goliath city of Beijing to its nearest neighbour city in Hebei.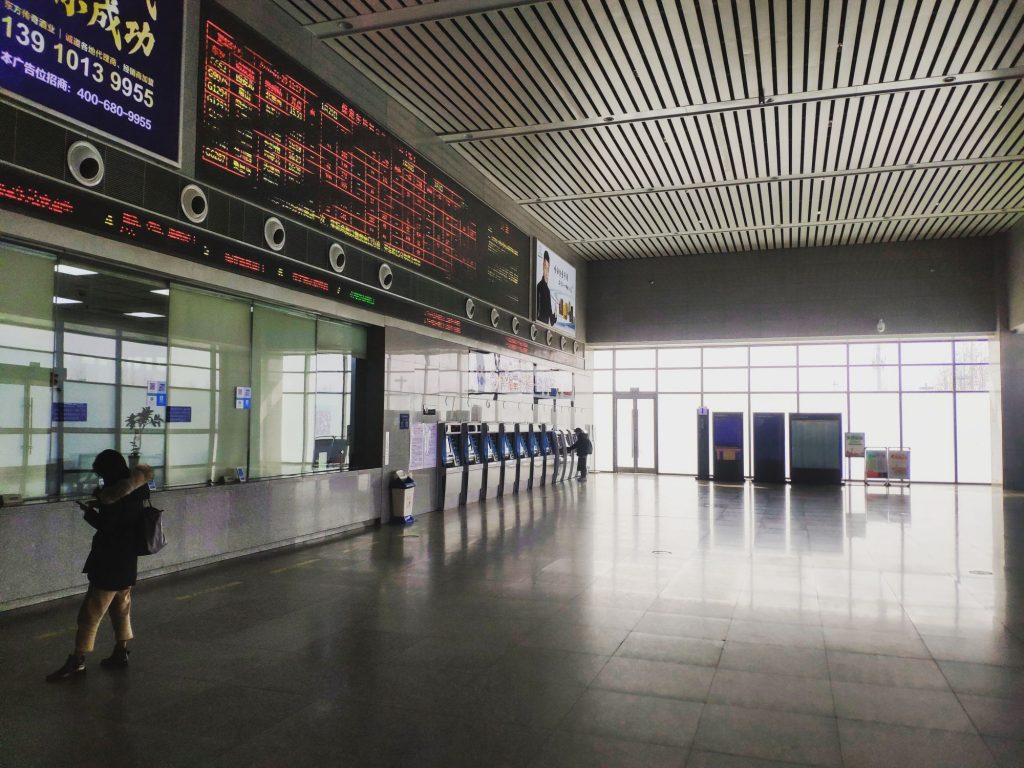 Empty train ticket collection lines. Before the virus, it was expected over 300 million train tickets were sold for this year's Spring Festival. With over 1 billion people in total travelling during Spring Festival it is the largest human migration on the planet. On a normal day I'd usually need to queue for 20 minutes, I was expecting to queue for 40 minutes this day. There was one lady in front of me, Quickest ever!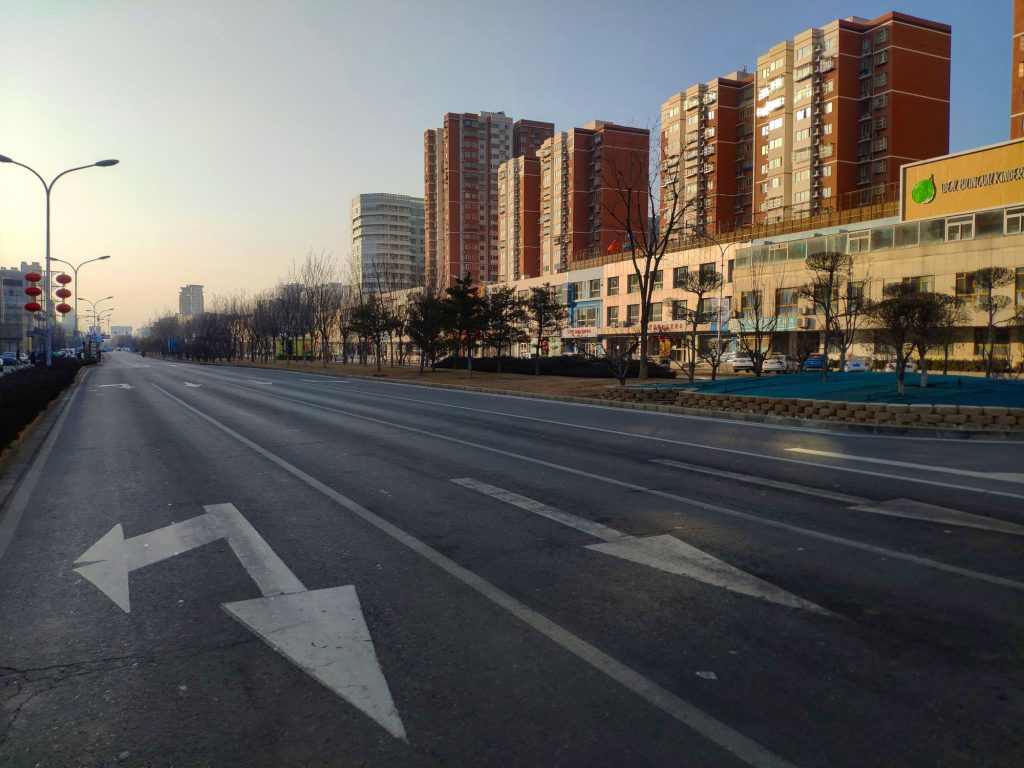 Above is Chaoyang North Road connecting the CBD of Beijing to the eastern suburbs. You'd want to avoid this road on any other given day due to the traffic.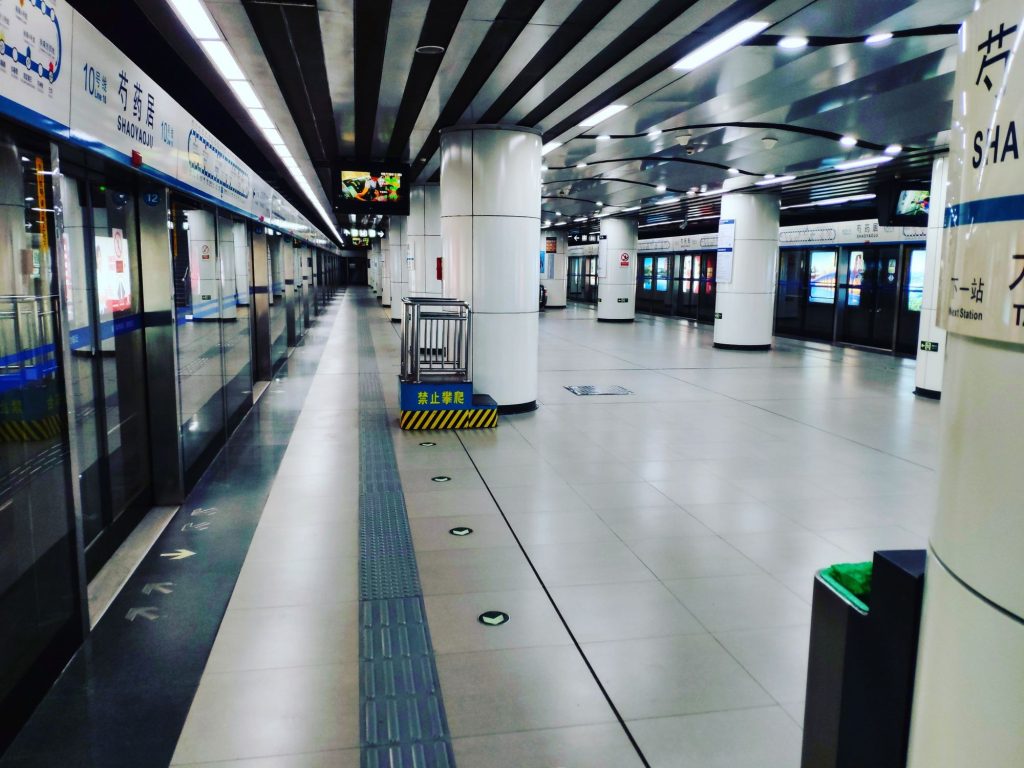 An empty Beijing Subway Line 10 platform, one of Beijing's busiest subway lines. Around 10 million people ride the Beijing Subway each day. Admittedly, the subway sees fewer riders during the Spring Festival break and since the government decided to extend the break to help prevent further spreading of the virus people have taken this opportunity to stay at home.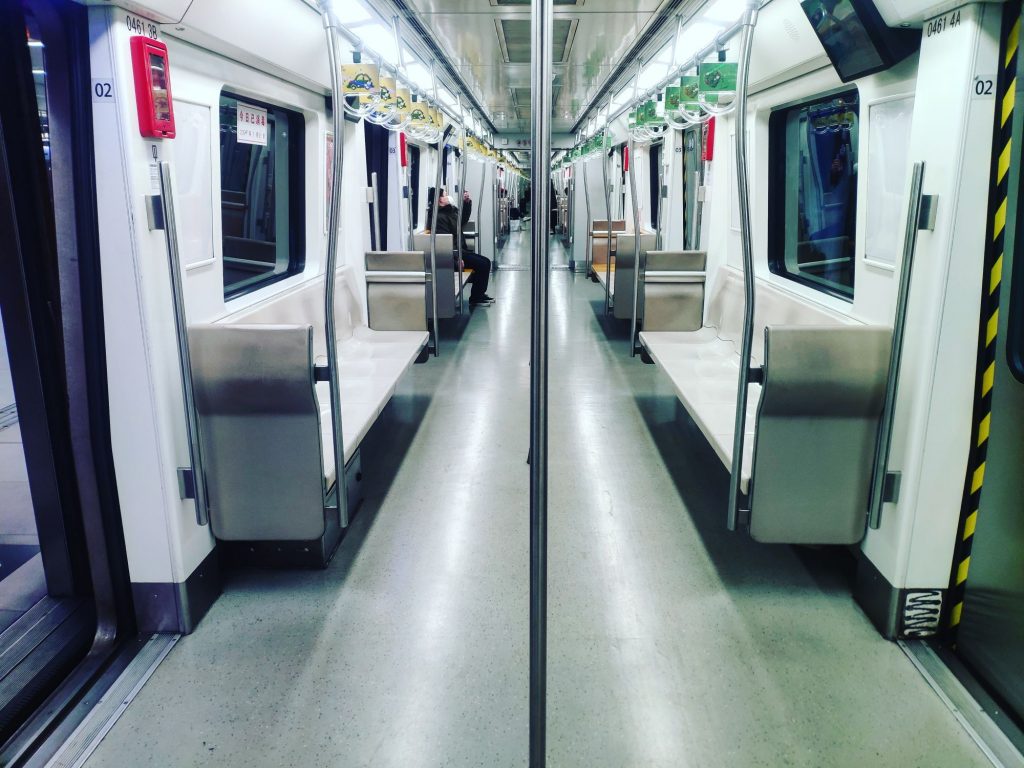 Empty subway carriage as we head down Line 6 into the city centre.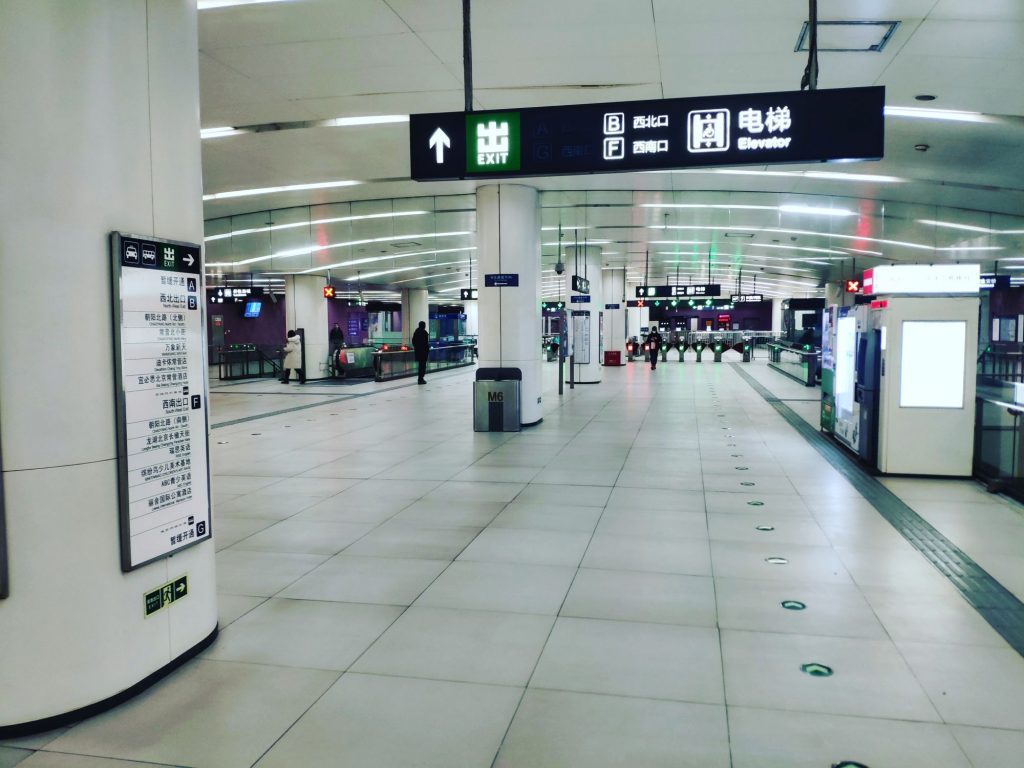 An empty Beijing subway station which connects to a huge mall in the eastern suburbs of Beijing.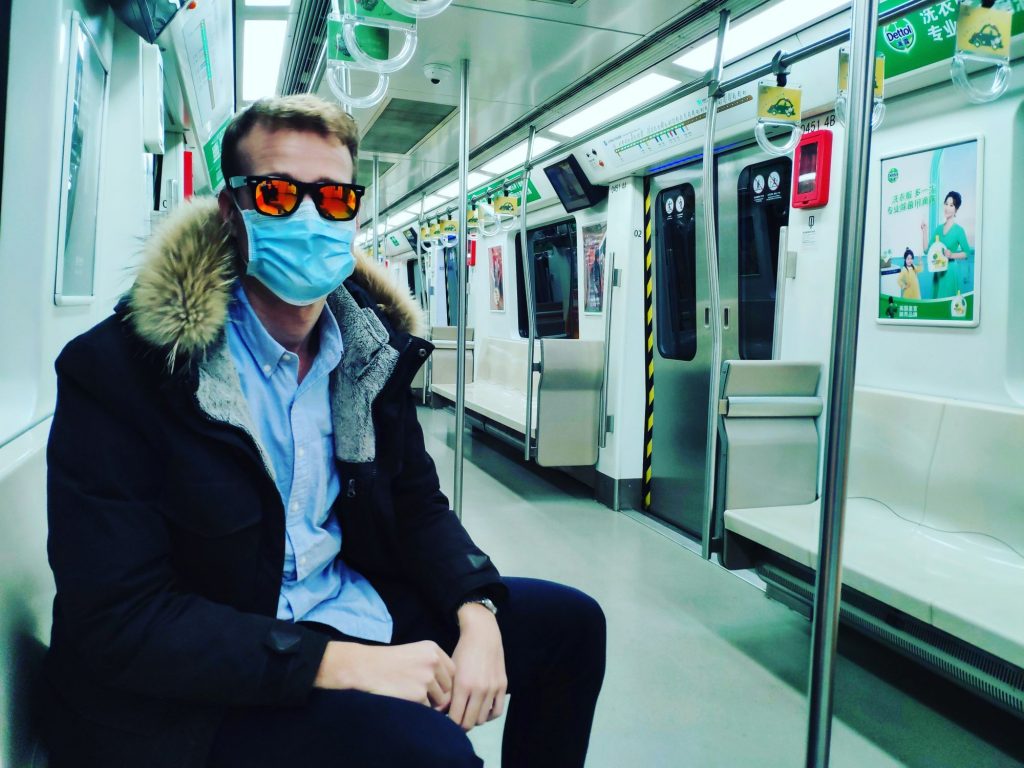 Popping on the mask to keep the security officer on my subway train happy.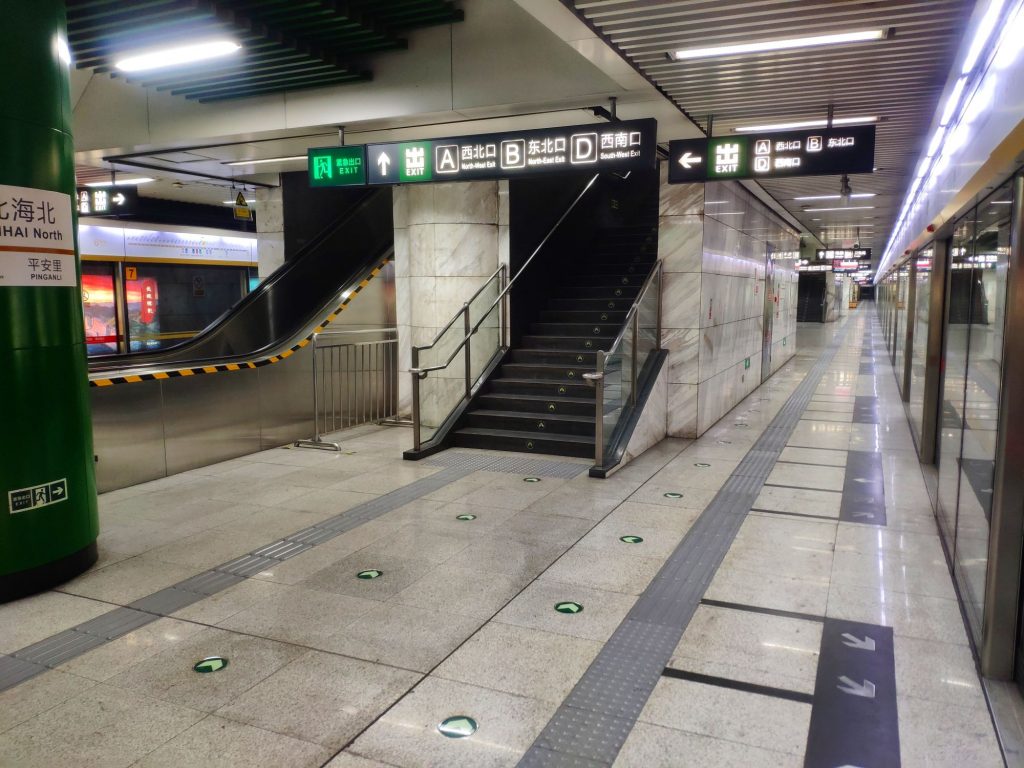 Taking at Beihaibei Subway Station, popular for tourists as they visit Beihai located near Forbidden City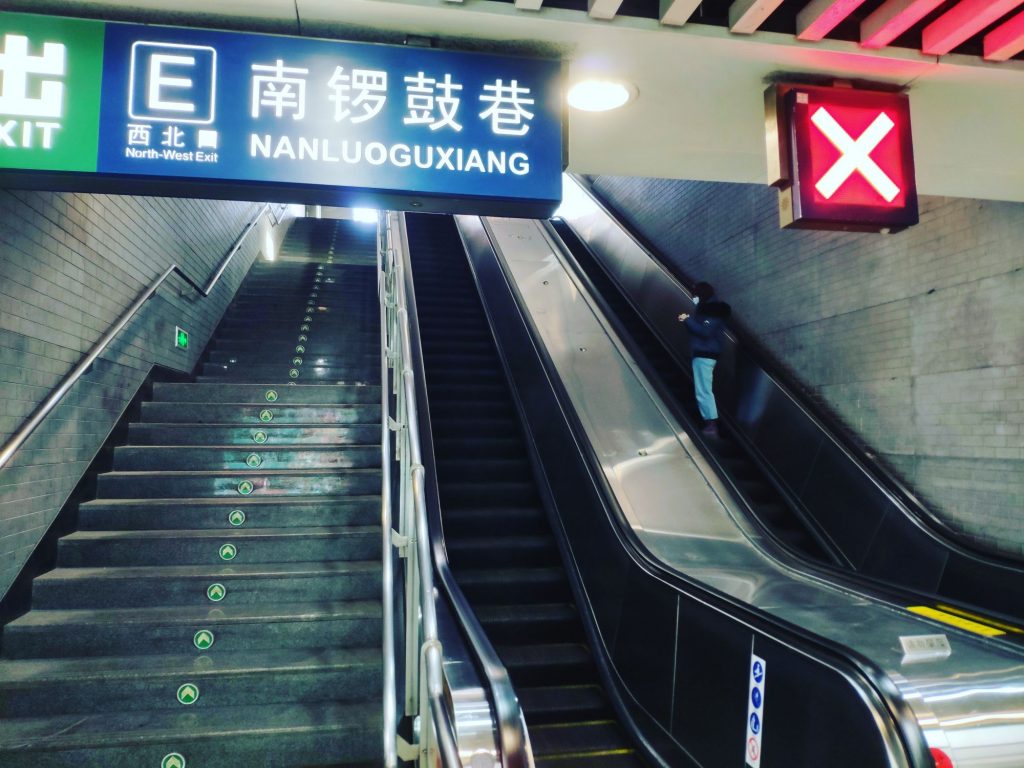 Annabelle taking the escalators up from Nanluoguxiang subway station. Again, usually packed with tourists going to the classic hutongs of Beijing and down famous Nanluoguxiang ancient Beijing alleyway.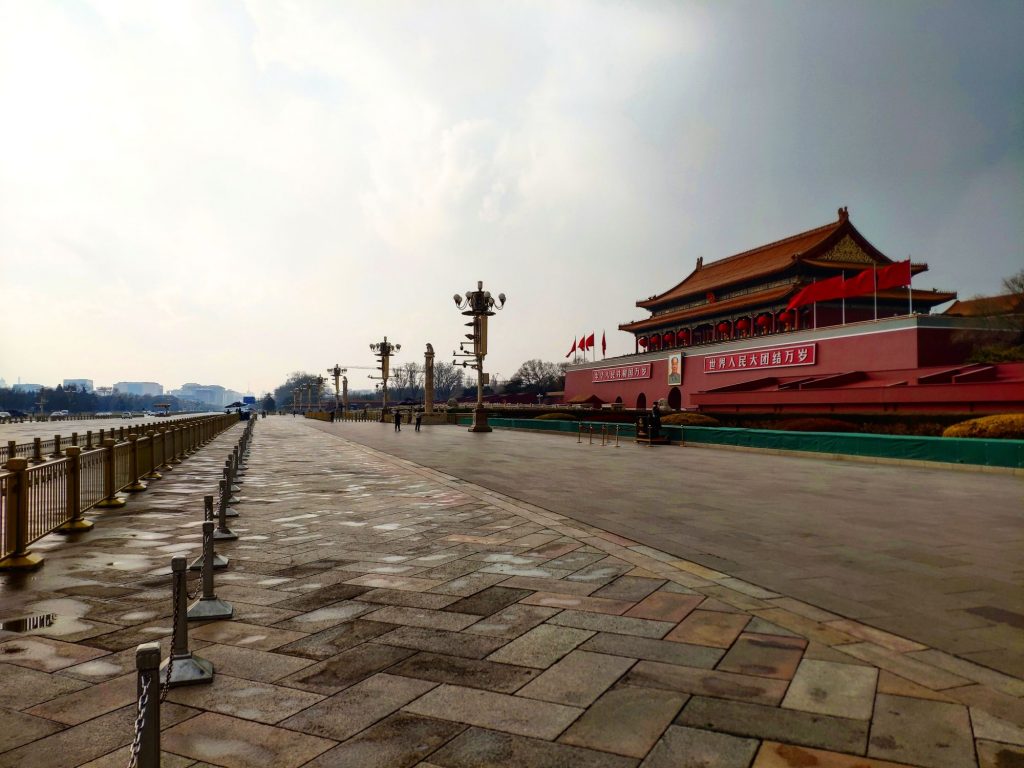 A very quiet shot of the iconic entrance of Forbidden City across from Tiananmen Square. This is the entry point where 80,000 tourists visit daily, during Spring Festival it reaches up to 140,000.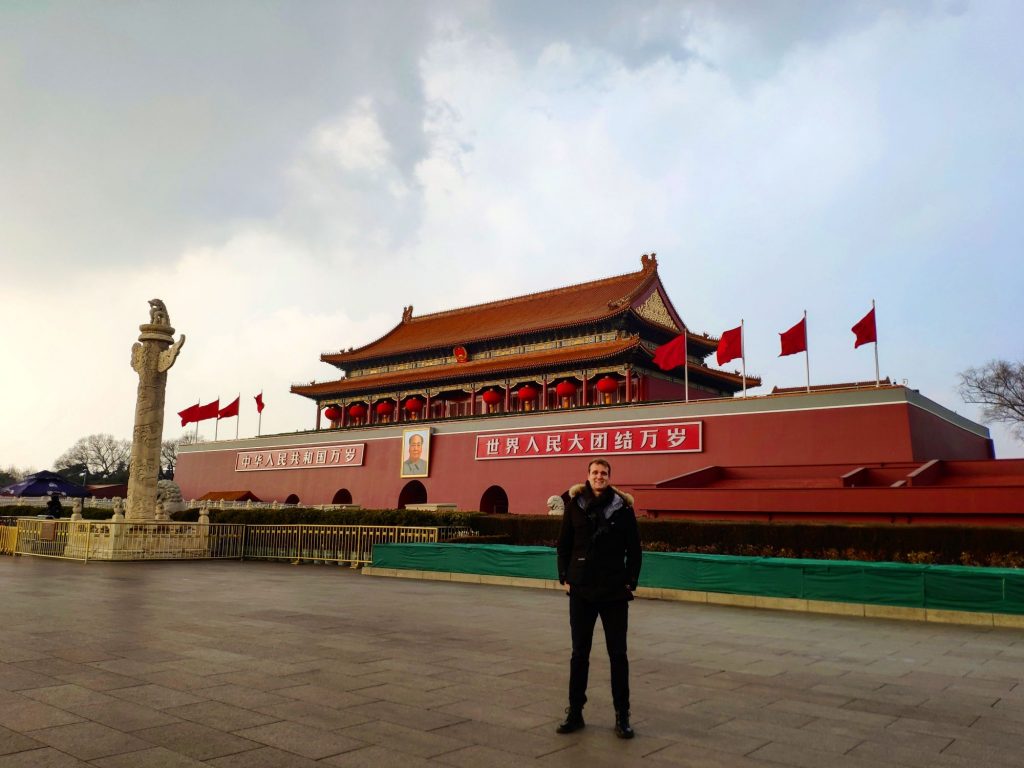 An impossible shot to get on any other day with crowds forming all around you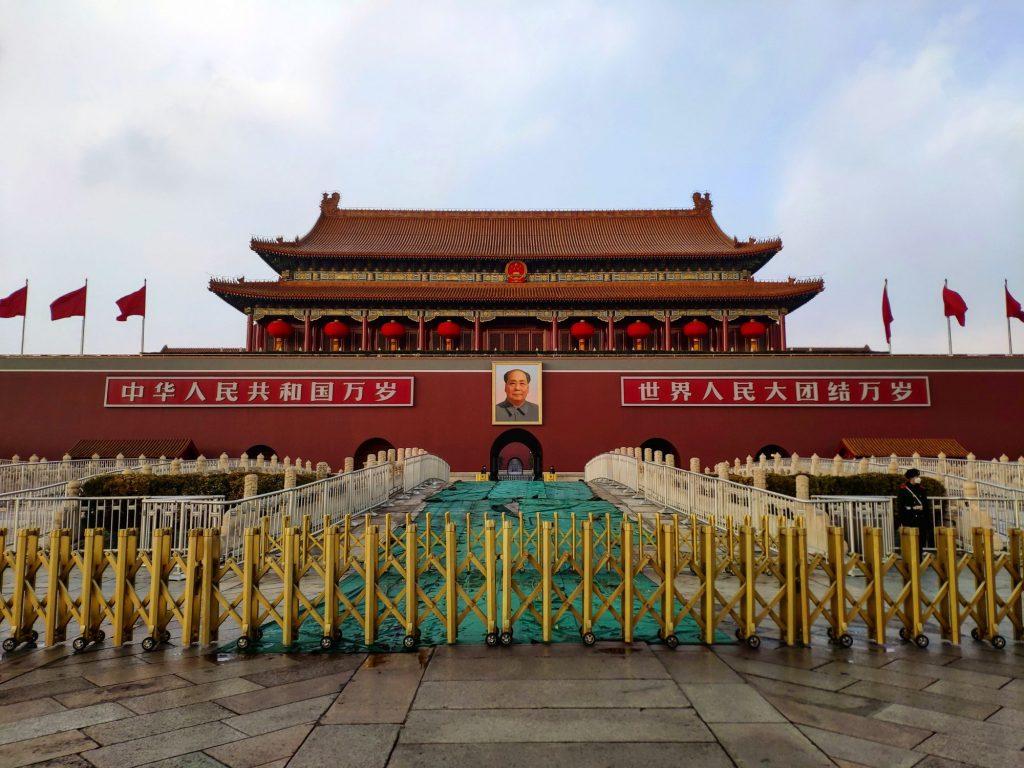 The yellow gate where tourists line and usually push to get that perfect centre shot of Mao Zedong's portrait over the entrance of the Forbidden City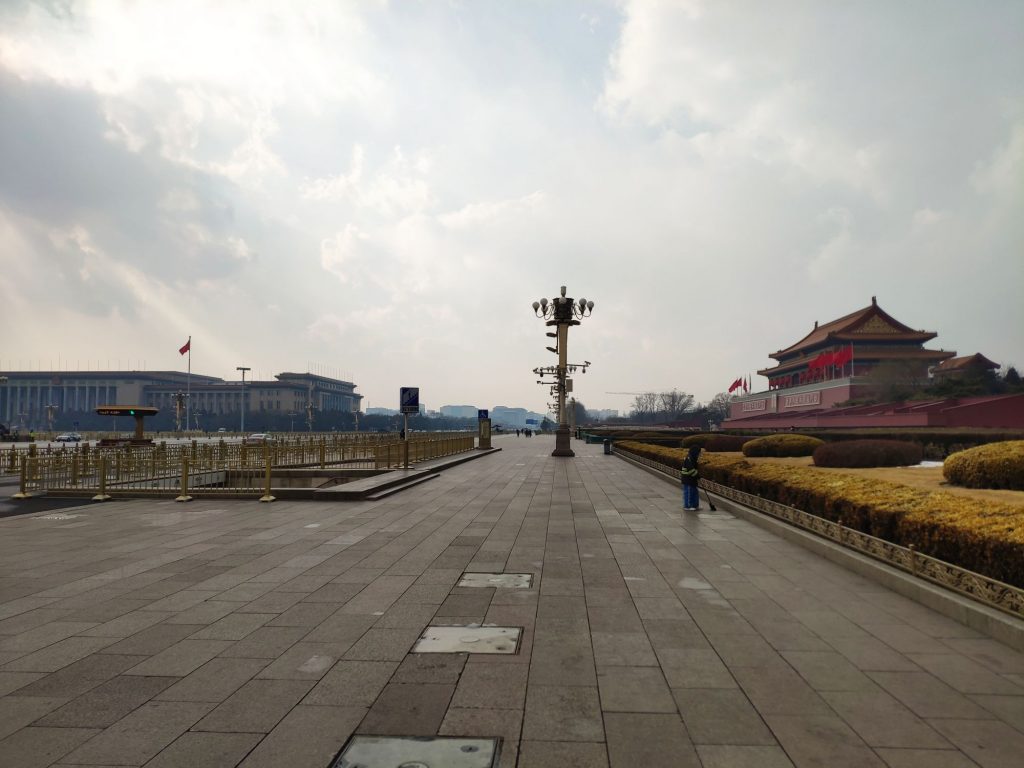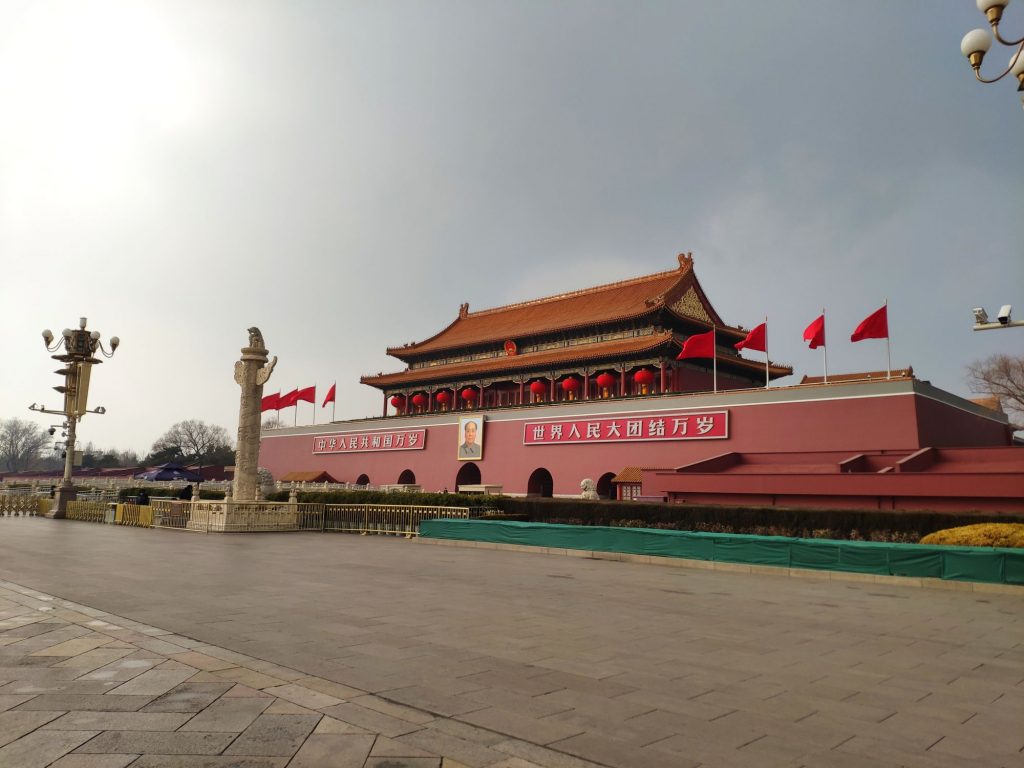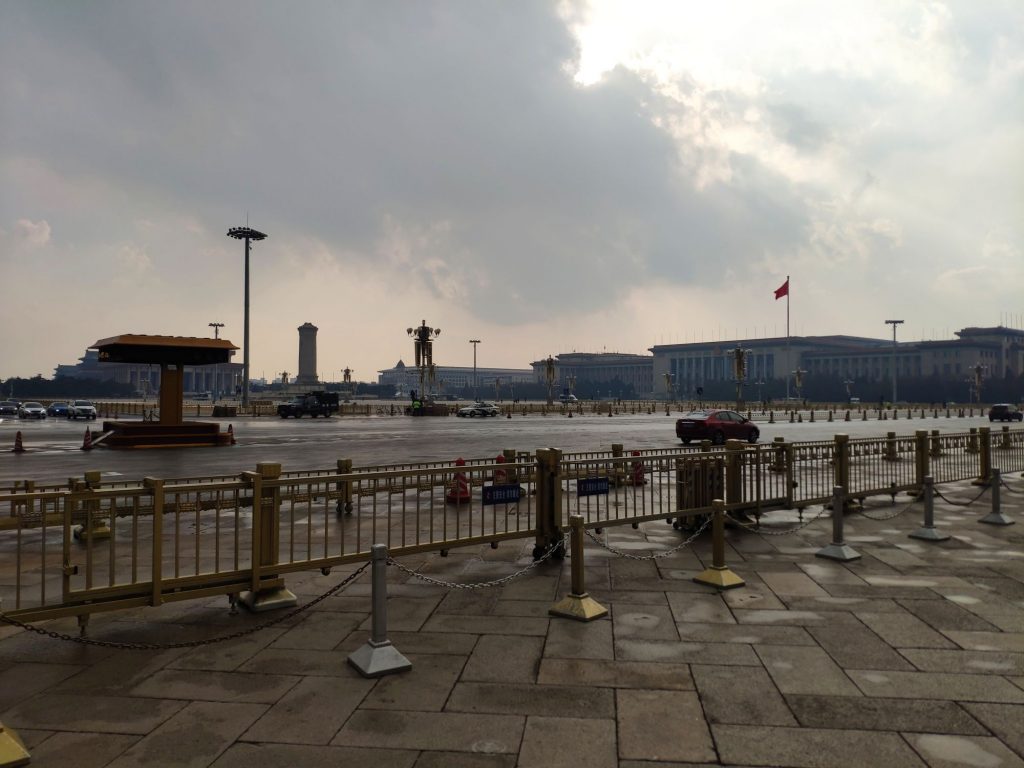 Tiananmen Square was opened today with a handful of visitors.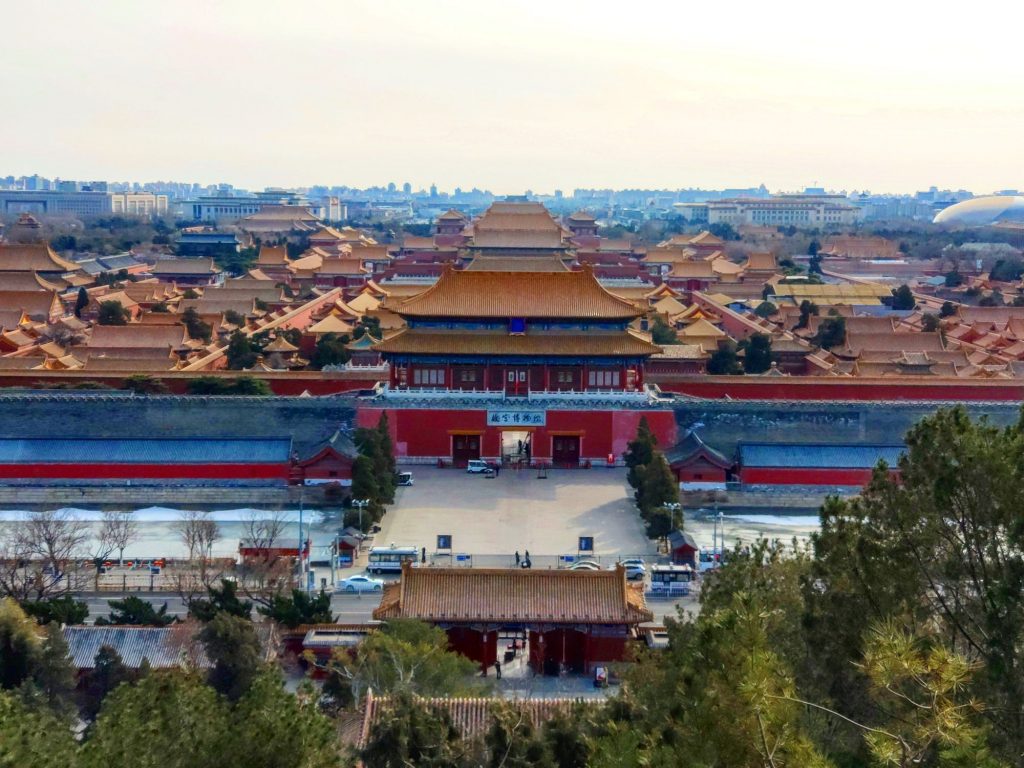 Shot from the top of Jingshan Park, this is area where tourists visiting the Forbidden City must exit.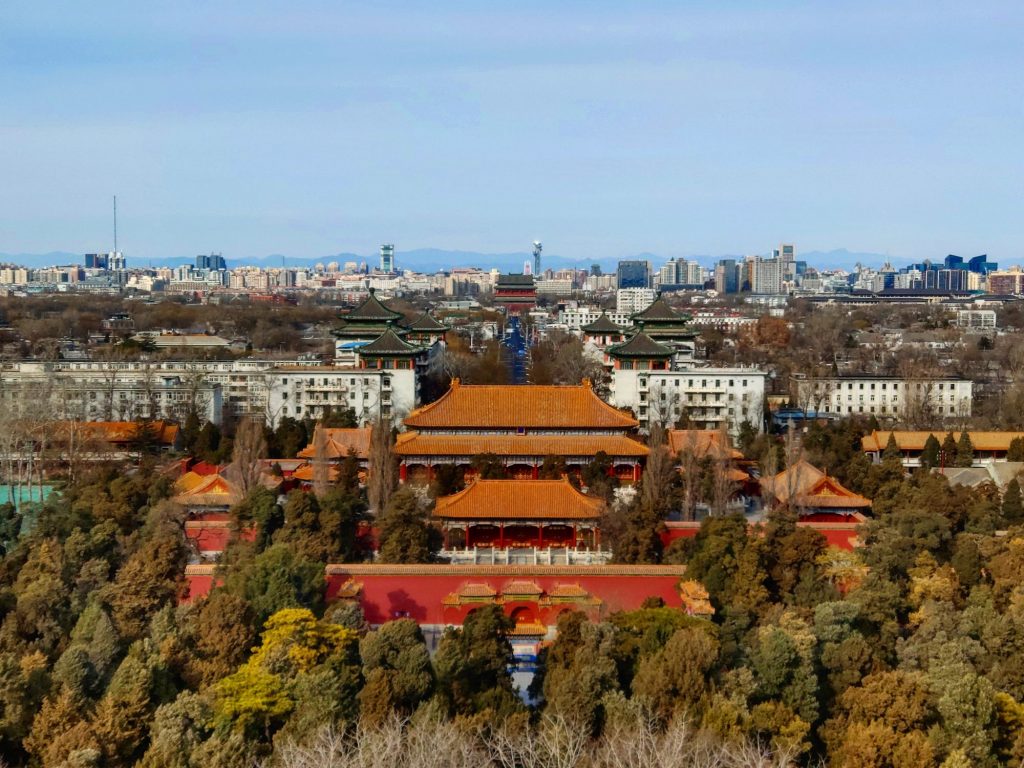 A beautiful clear sky in Beijing shot from the top of Jingshan Park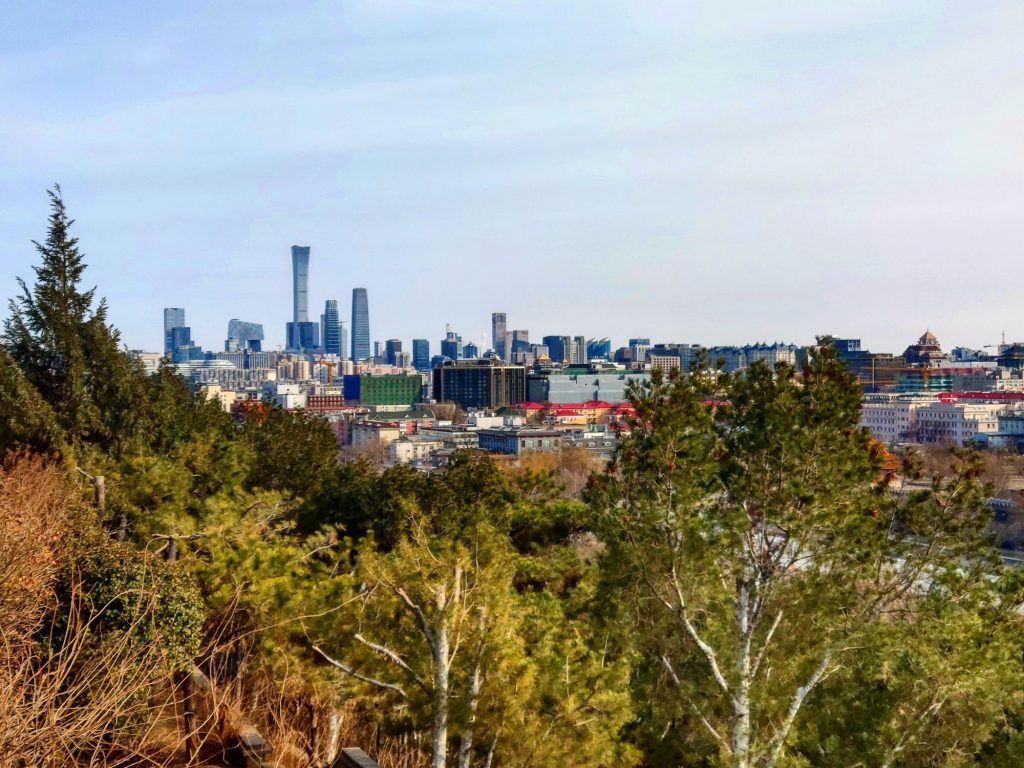 A clear view from JingShan Park of Guomao (Beijing's CBD)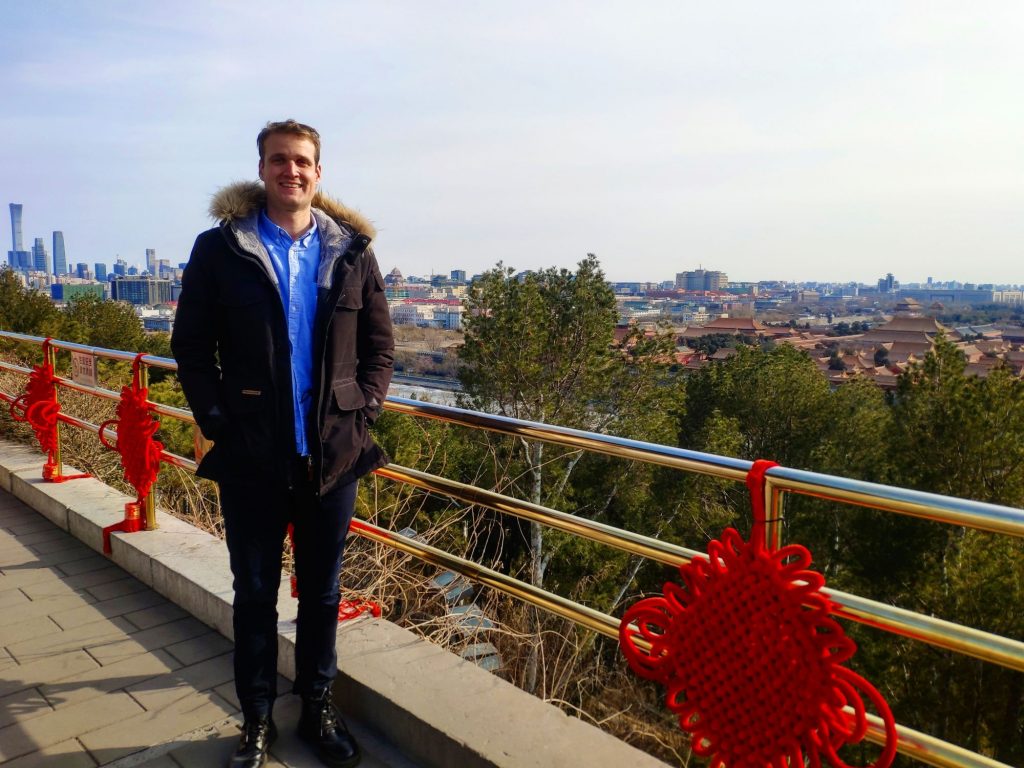 Taken from the top of Jingshan Park, no issues with having people step in front of your photo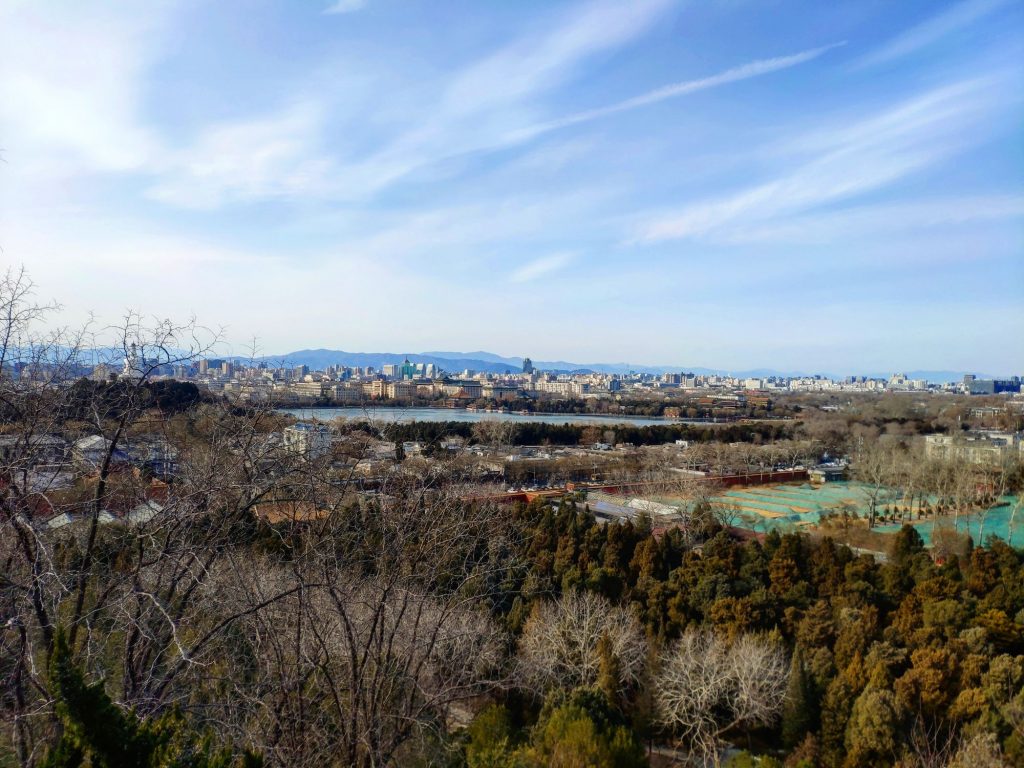 Clear skies over West Beijing with the mountains which surround the city in the background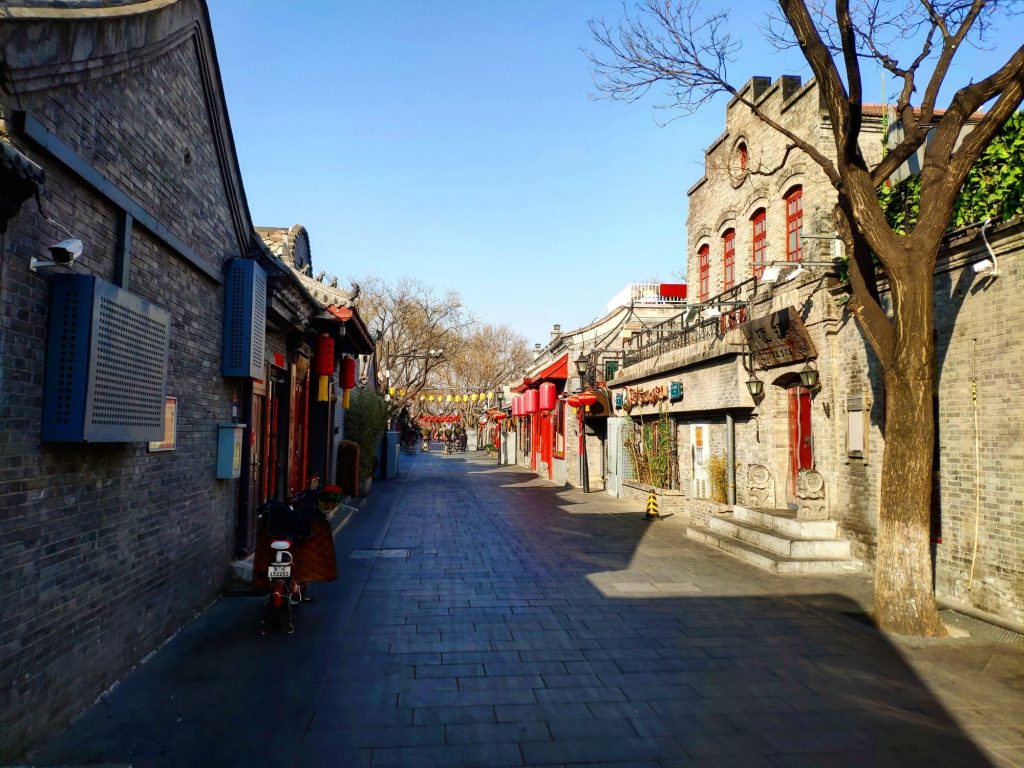 On a normal day Nanluoguxiang sees around 17,000 tourists per day cramped into these tiny alleys. However, during Spring Festival those numbers are bumped up to 100,000.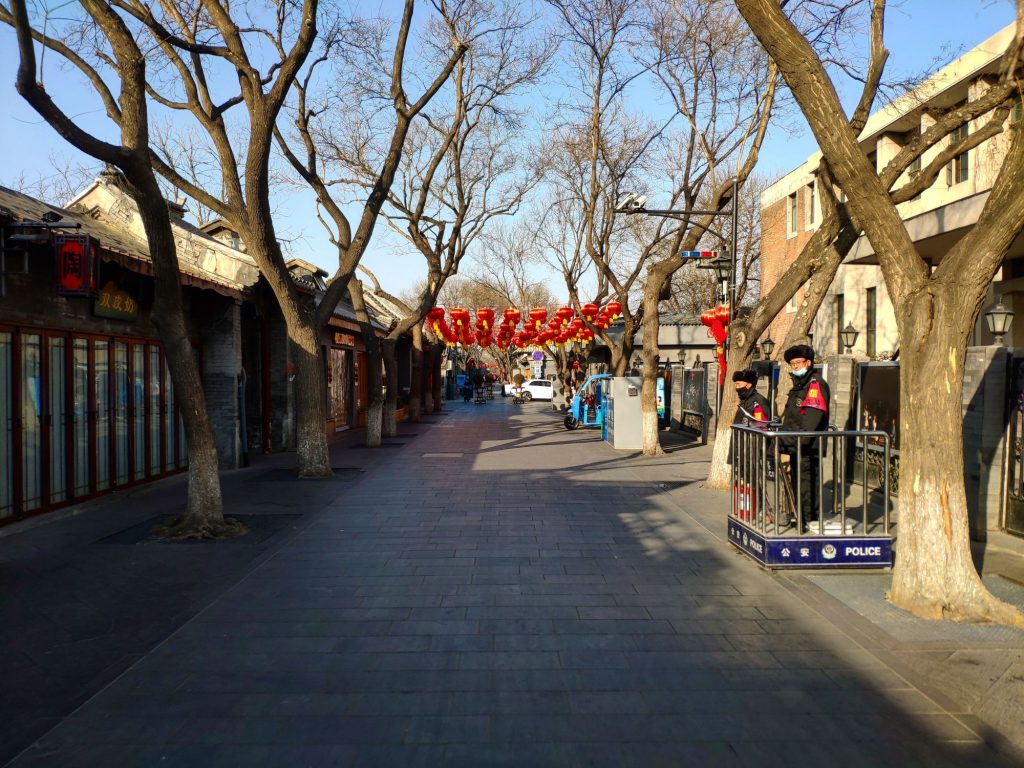 All the shops lined up along the alley are closed to discourage tourists from entering the street, however because people still live here the street remains open to the public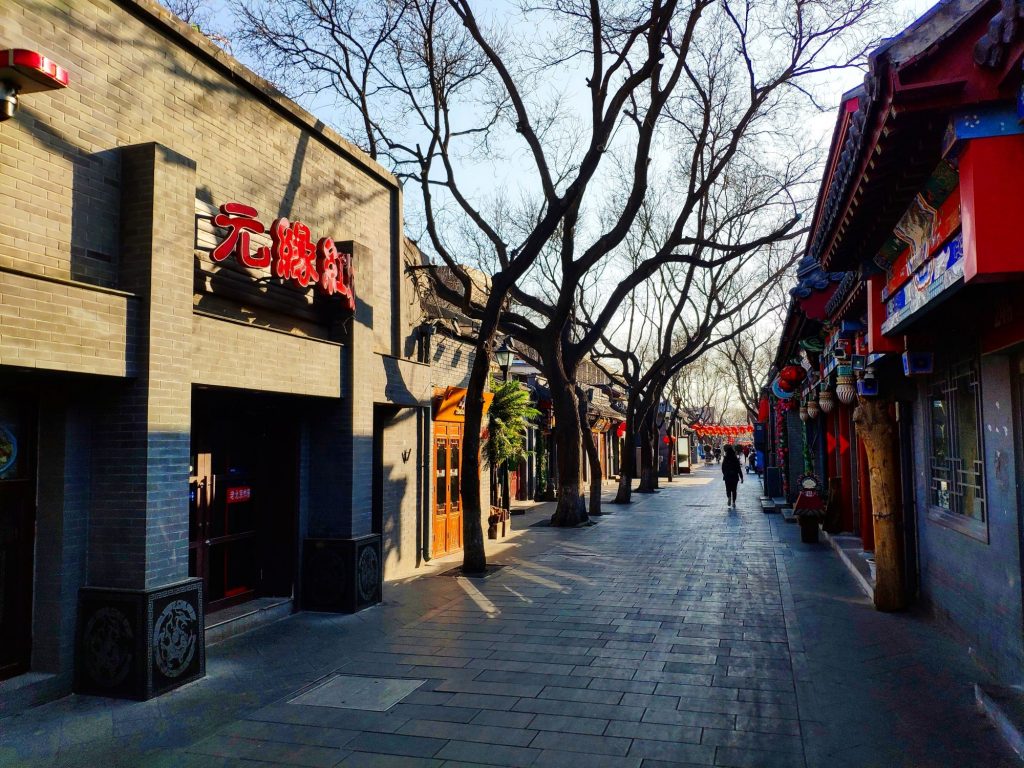 Nanluoguxiang also famous for its tacky bars, all closed.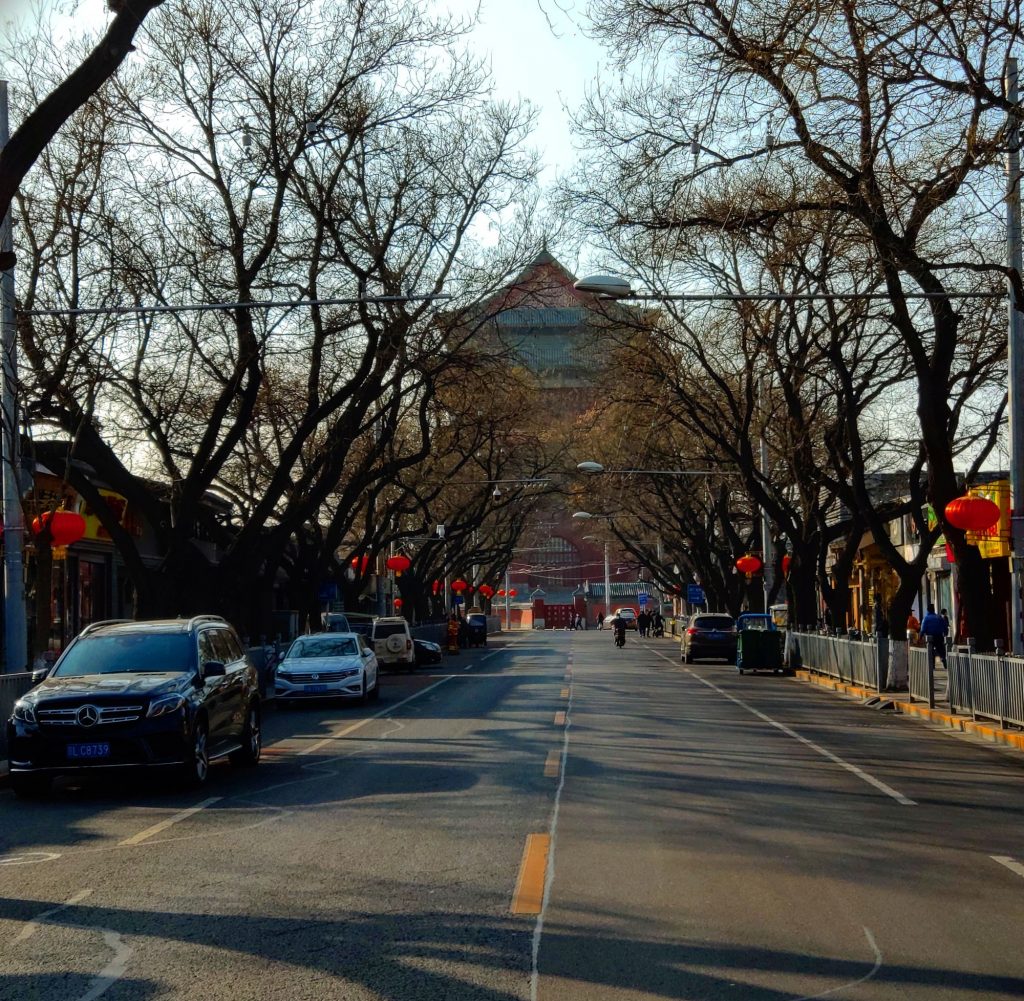 Taken on Guluodongdajie looking towards the famous bell tower built in 1272 by the Kublai Khan. An incredible difficult photo to take on any other day.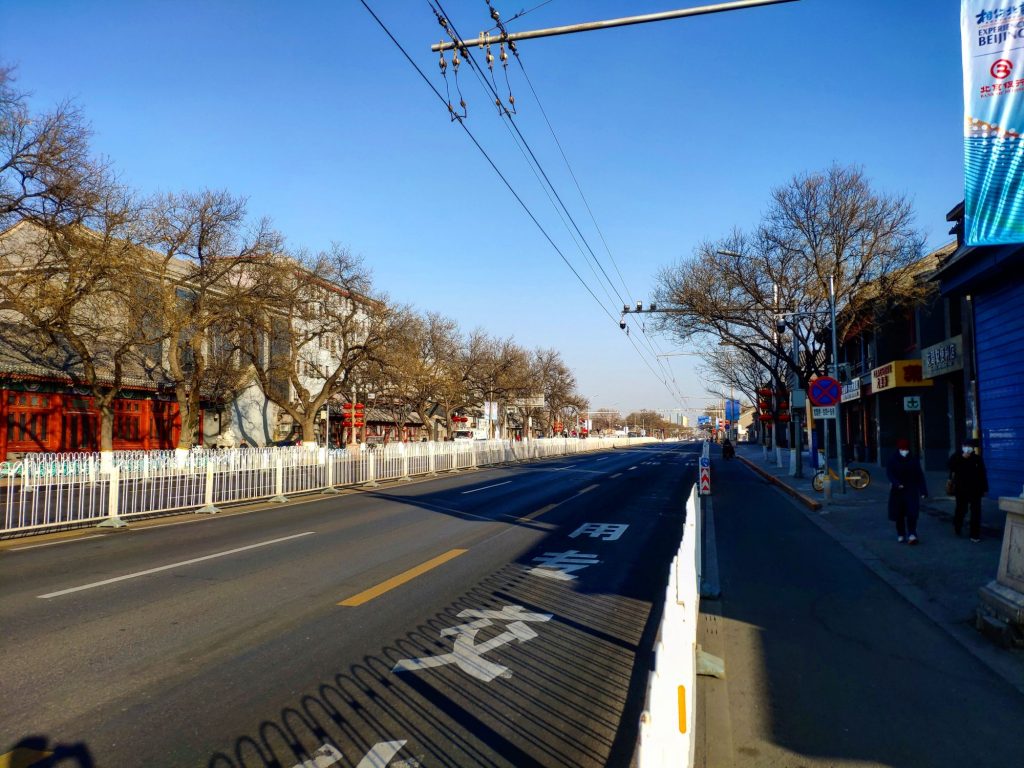 Taken in the heart of Beijing, Di'anmendongdajie is another major road of Beijing. With over 5 million cars in Beijing another rare sight of the capital.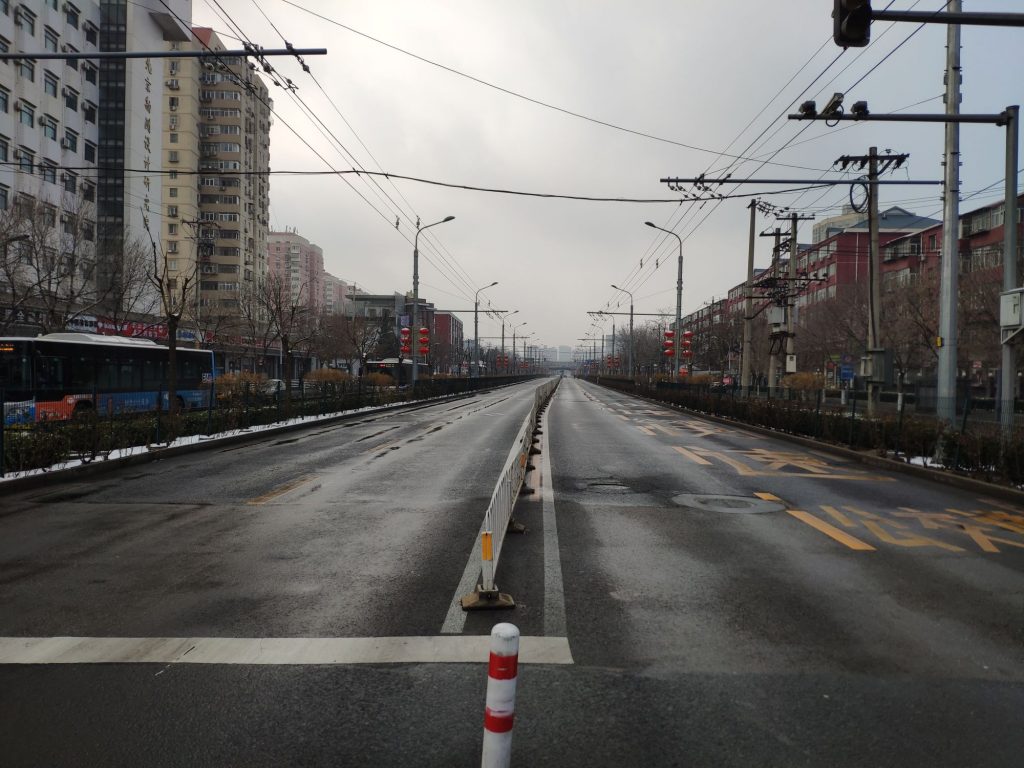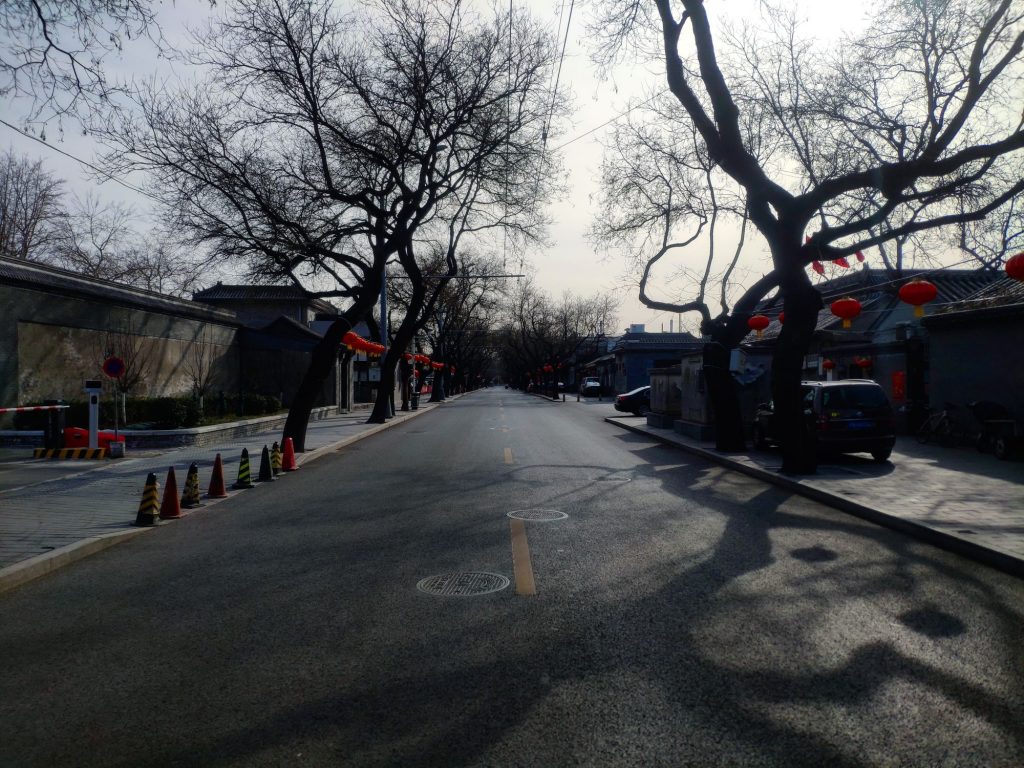 Taken near Jingshan Park, usually littered with tourists and vehicles.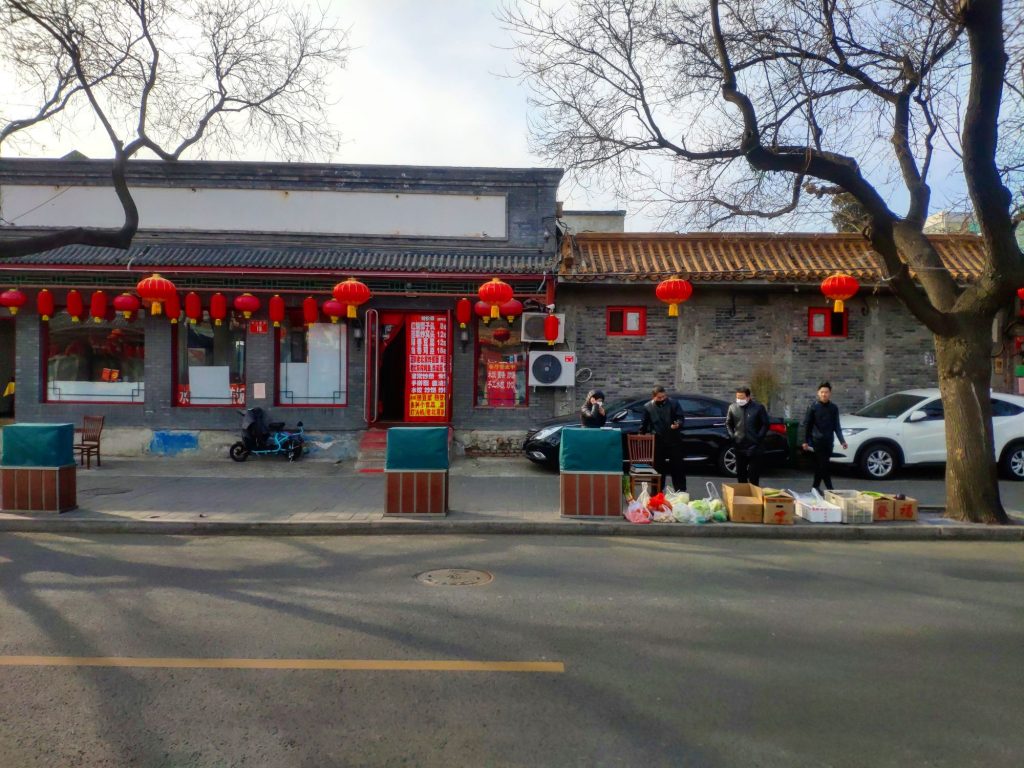 This one made me sad. A restaurant owner making the difficult decision to sell his produce rather than have it go to waste as no tourists stop by for a meal. Taken near Jingshan Park.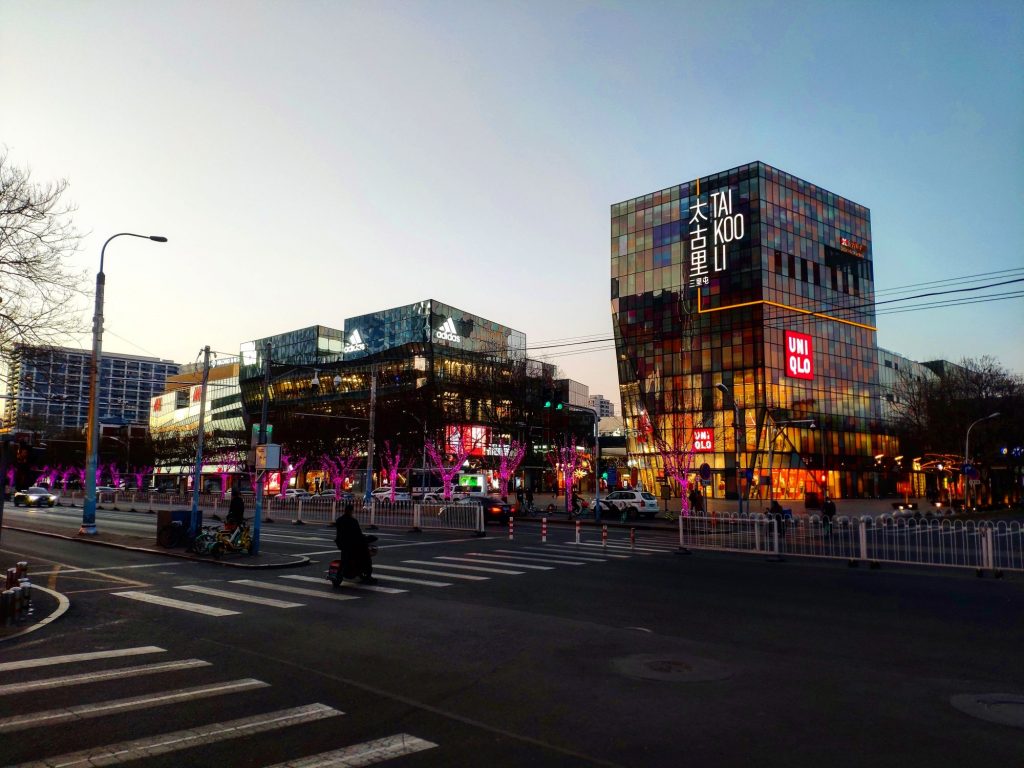 Sanlitun, the centre of Beijing's nightlife and Beijing's busiest pedestrian crossing.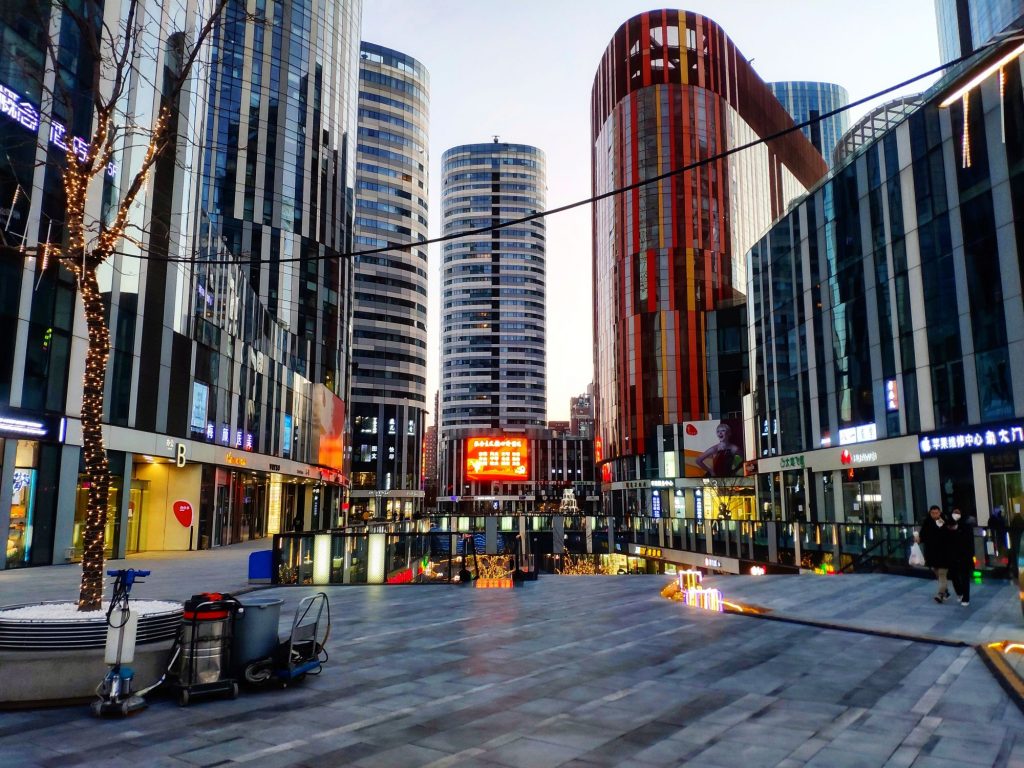 Sanlitun Soho, another popular gathering spot for locals before the head out for the evening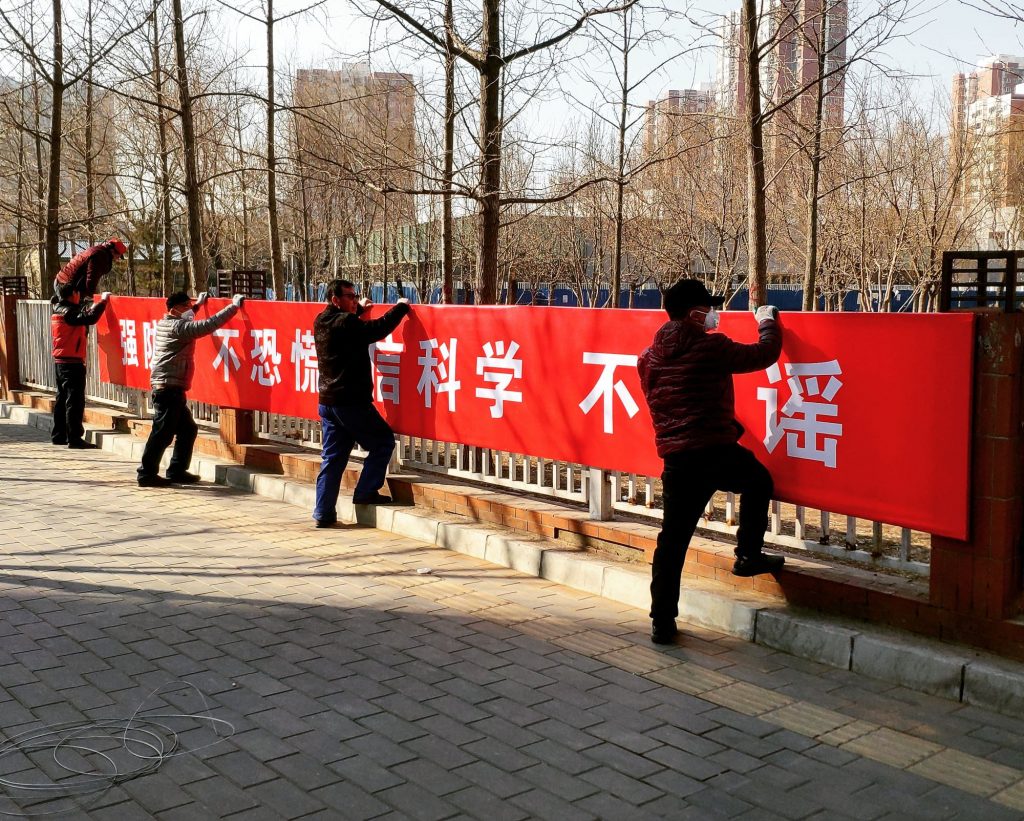 New Government Slogans going up which reads "Strong protection, don't panic, believe in science and don't spread rumours"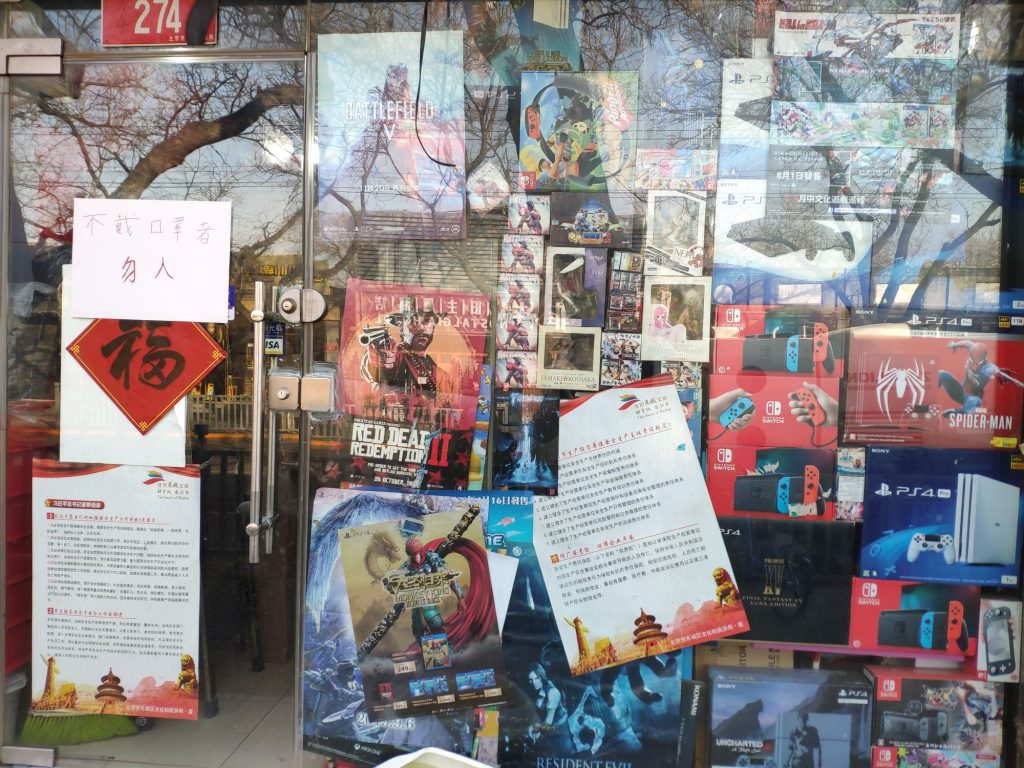 This video game store is asking people to please wear a mask before they enter the shop.

About Post Author
.