Fantastic news for travellers looking to add Pakistan to their list — the Pakistani government, in a bid to revive tourism to the country, has announced that the nationals of 50 countries will be granted visas on arrival. The nationals of 175 more countries will be able to apply for e-visas. Furthermore, US and UK citizens of Indian origin will be granted on-arrival visas.
The changes to Pakistan's visa policy is not limited to tourists: 96 countries may now apply for business visas, up from 68, and student visas will be extended from 1 year to 2.
The sweeping visa changes come at a time where Pakistan seeks to attract new tourists to the country and showcase its stunning natural scenery and rich cultural heritage. The whole of the country is now open to tourists, including Azad Kashmir and Gilgit-Baltistan.
The changes in Pakistan's visa policy were approved in a meeting last week between Prime Minister Imran Khan and Chief of Army Staff General Qamar Javed Bajwa. A revival of tourism has long been a talking point amongst Pakistani government officials, and Prime Minister Khan has been reported to have considered it part of his vision for the future of his nation.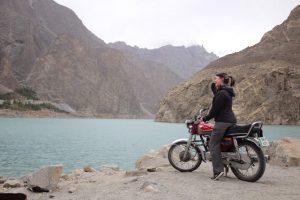 Pakistan was once a regular stop for Western travellers in the 1970s. Hippies and other members of the counterculture often considered the country to be an important destination en route to Nepal and India, but escalating security concerns and the threat of Muslim fundamentalists has seen the number of foreign tourists to the country steadily dwindle in recent years. Pakistan's support for the US after 9/11 resulted in a huge number of attacks from Islamic militants and a commensurate decline in tourism.
However, in recent years the situation has markedly improved, and tourism is experiencing an uptick. Pakistan's overly punitive visa policy was the last thing standing in the way of a genuine revival of the tourist industry, and the government's relaxation of visa requirements represents a commitment to this once-popular backpacking destination making a comeback to the international tourism scene.
The fantastic news is, of course, of particular interest to Young Pioneer Tours — not only because of our existing tours incorporating the Karakoram Highway, which start in Islamabad, but also for potential future tours visiting this unique and enthralling nation.
Now that visas to Pakistan are easier to get than ever, check out our Pakistan tours or join Young Pioneer Tours on our next Karakoram Highway Tour!
About Post Author
.