On a passport mission I recently had a 12 hour layover in Doha. This gave me the option of sitting in the airport smoking, or going for an explore. I went for the later of course.
And this is where being a travel agent is handy. There is a company we work with who decided to offer me a classic one day in Doha.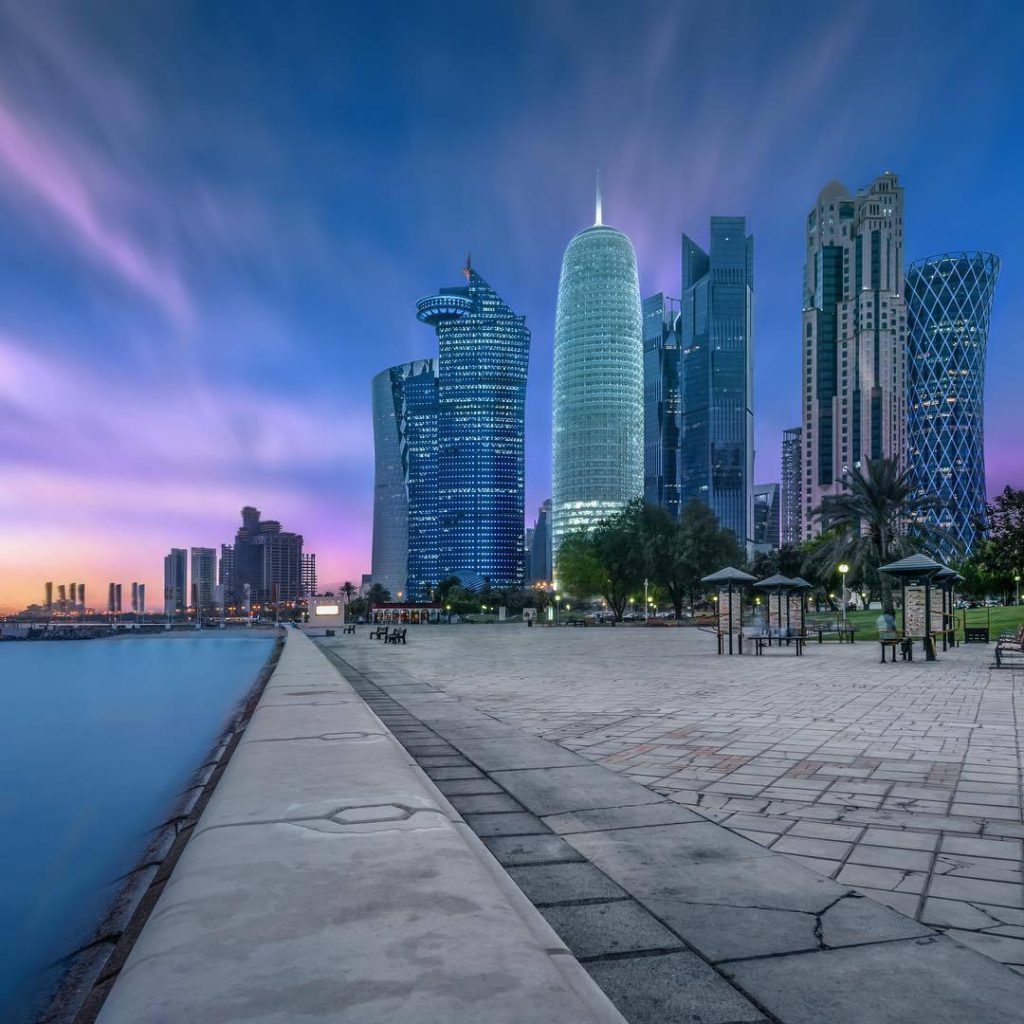 One day in Doha – Part 1
So while I decided to not stay at the airport some folks certainly do, with it now almost matching Dubai for class.
If you decide to stateside and visit the county then you will need immigration, which is quick but a much bigger deal then 10 years ago and before the whole world cup became a thing.
To read if the Qatar World Cup legacy click here.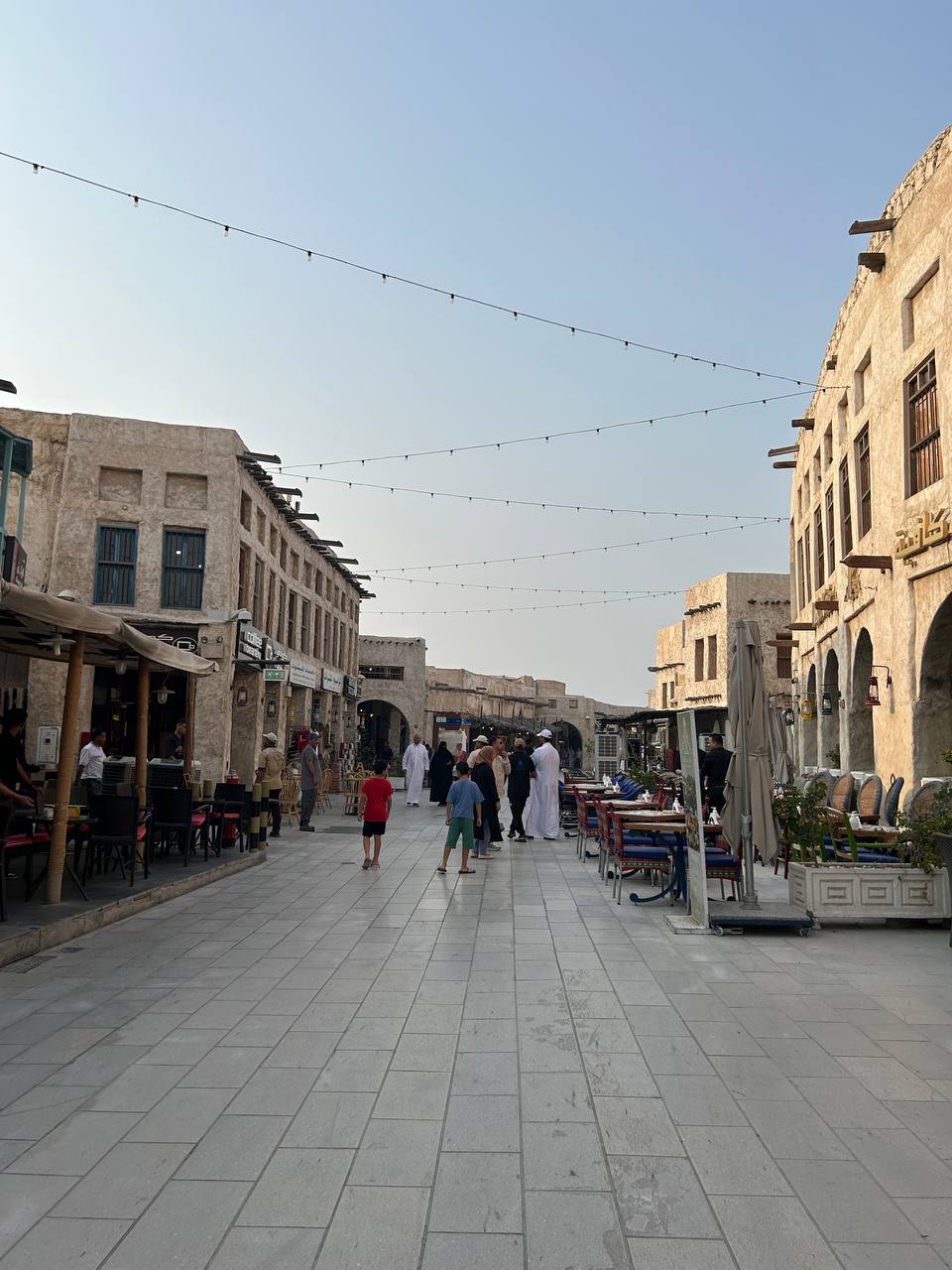 Doha National Museum
Doha National Museum is pretty cheap to go to, but it is also outside, so hard to do without a car.
Lots of cool stuff inside, with my particular favorite being the room with the glowing fuzzy balls. Full of people and a great start for a day in Doha.
Visiting Malls in Doha
My friends said Qatar is all about the malls and they are not wrong! There are three main ones and so many smaller ones.
Apparently they have biggest stores for brands like Louie Vitton in Asia, but I was more taken aback by the great water show we got to see at the end.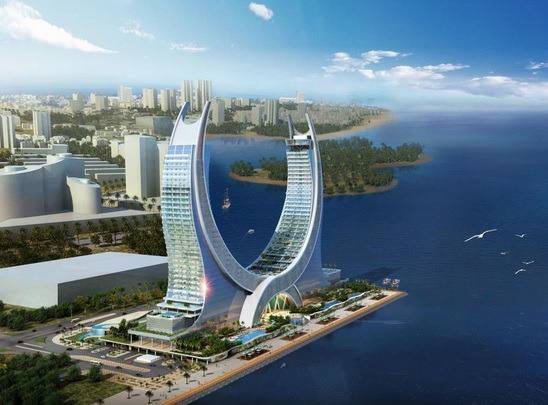 Doha Souk
At Doha Souk I got ti learn that you cannot eat frankincense – who knew? Nor "gum" meat as coal.
Great herbs and spices, as well as cool bathes, such as football shirts. I am now an Al Hilal FC fan. More tourists here than you would expect. .Lots of good restaurants there and defiantly a must in Doha.
Street Food Doha
Usually found in old containers and built by my friend these litter the two main street food zones, as well as by the sea.
Cuisine wise there is frankly almost nothing you could imagine not here. And yes they have Qatari street food here too.
A Day in Doha at the beach!
Sadly I didn't get time to do a jet ski in Doha, but I did check out the beach and it was pretty cool.
Not quite Ibiza, but much more chill than you would expect in a Muslim country.
Enjoy the amazing Doha architecture
The architecture in Doha is simply amazing and perhaps some of the best in the world. There are buildings that make it look like you are another planet!
So, het a car and then drive around the city, particularly at night and you will have a great one day in Doha!
Bonus round for one day in Doha…..
Watch football, after all they have great stadiums, oh and they had that world cup remember?
And lastly….
Let YPT arrange a perfect Monday in Doha tour! We have lots of ideas and can help arrange the perfect day tour.
You can contact us here.
About Post Author
.