Is there a North Korea Newspaper ? As a socialist state a vibrant media scene is not usually the first thing people think of for the country, but there are a lot of North Korean newspapers, periodicals and magazines published everyday, both in Korean and for the souvenir hunter out there in English too.
To read about the best souvenirs to get form North Korea click here
How many North Korean Newspapers are there
Again and perhaps contrary to poplar belief there are around 12 North Korean newspaper publications, all produced by different organs of state. By strict definition there is no free media, as it is all owned by the state, although as a state of the masses that means they are all controlled by the people, kinda.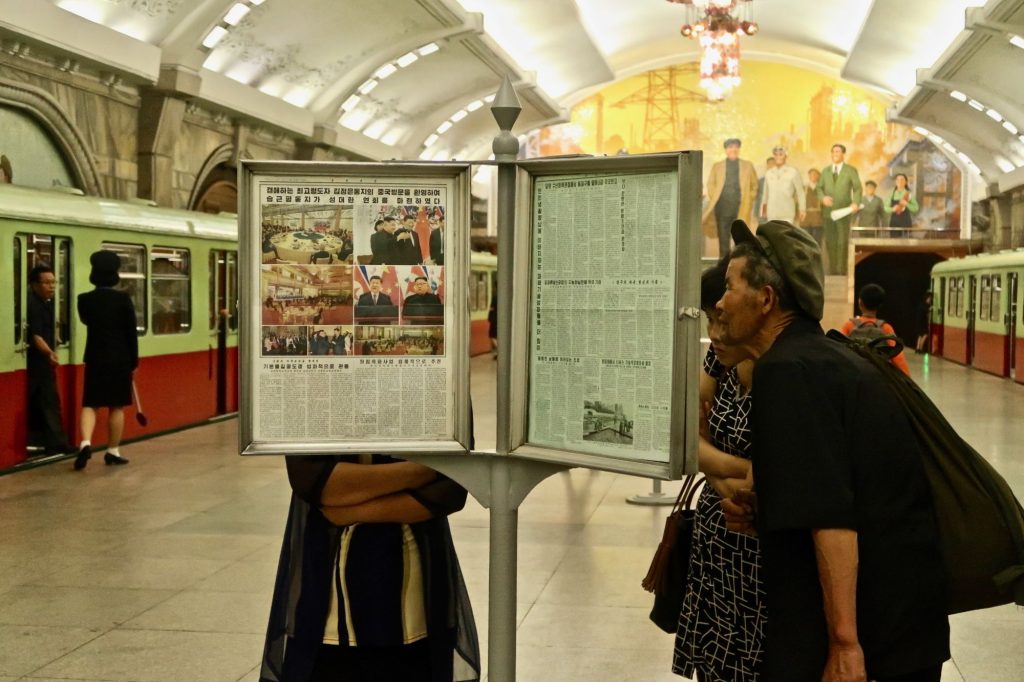 Oh and there are also a number of local publications, but literally too many to go into, in the interests of our North Korea newspaper article!
To read about socialist countries click here .
Main North Korean Newspapers
Rodong Sinmun – Literally the Workers Newspaper and is the official organ of the Central Committee of the Workers Party of Korea. This means that for all intents and purposes they represent the final line on North Korean opinion. Published in both English and Korean, as well as having their own website.
Chongnyon Jonwi, literally the "Youth Vanguard" is the newspaper of the Central Committee of the Socialist Patriotic Youth League. We can deal with who they are another time, but another daily publication that is considered one of the 3 most important in the country.
Joson Inmingun, literally the Korean People's Army is the newspaper of you guessed the Korean People's Army (KPA), considered the id most important North Korea newspaper it took on more prominence after the Military First policy of the DPRK under General Kim-Jong-Il.
The regional North Korea newspaper
Ah the joy of writing and reading a local paper, local papers are funny wherever you are in the world.
For example here is a very boring article I wrote for the Khmer Time.
We will not list every provincial daily, but the most famous, particularly among tourists is the Pyongyang Daily, which is not only published in English, but is taken home as a souvenir by many a tourist to North Korea with YPT!
North Korean magazines and periodicals
So, with the exiting world of the North Korea newspaper scene taken care of, now we move on to what gets us really hot and bothered at YPT, the English language periodicals that can be purchased in the country.
Foreign Trade of the DPRK – As I remember about $5 a pop, but somethinG would always buy in the early days of my trips to the DPRK, before they thankfully started giving me them for free. Details the foreign trade and stuff that North Korea sells often with phone numbers and e-mail addresses at the end. Sadly sanctions make them not as useful as they once were, but certainly entertaining.
Korea Today – Another one that you see doing the rounds at various places, very much the coffee table magazine, again purchasable for about 5 bucks, this is much more a political magazine than anything else and can have stories that are not exactly contemporary. I remember seeing one story entitled "A Great Comedian", which listed some of the best jokes quipped by General Kim Jong-Il.
Party Life – I think Wikipedia might have been trolling me here, but apparently there is a magazine called "party life", but when you click it it redirects to an album by Polo G called Hall of Fame. Is this the new Rick rolling?
Other North Korean media!
North Korea of course has a strongish social media presence, which you can read all about here .
About Post Author
.