Introducing the S/V Noorderlicht! In October YPT is heading to Svalbard on an expedition of glaciers, Soviet ghost towns and Russian settlements in the Arctic, and is one of the most exciting tours we have to offer.
On this trip we will be sailing on our very own S/V Noorderlicht: a three-masted schooner built originally in 1910 in Flensburg, Germany. She was re-rigged in 1991 after having spent most of her life as a light vessel in the Baltic. And boy does she have character.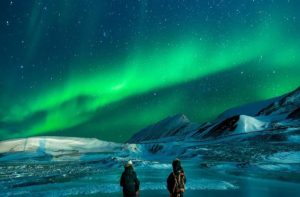 At 46 by 6.5 metres, the ship will provide an intimate atmosphere as we sail through fjords in amazing arctic scenery, on the lookout for whales and polar bears. With a crew of 5 and a capacity of 20 further people, we'll cruise at an average of 6 knots and really make the most out of the stunning environment.
It comes equipped with 2 Zodiac rubber landing craft for our visits to the Russian settlement of Barentsburg and the Soviet-era ghost town of Pyramiden. It's not going to be the most comfortable ride you've ever hitched, but it will be one of the most memorable.
All accommodation is in twin-share cabins and there are 4 shared showers and 5 shared toilets on board. There's also a cook on board who will prepare 3 meals a day to be served in the mess room. Passengers can relax inside but you should always be ready for the call of whales to step outside and catch a glimpse of the local wildlife.
If weather permits the Noorderlicht will let down its sails, and passengers can assist in handling the sails and even taking the helm!
Join us on our Soviet Last Frontier: Svalbard Settlements Tour in October to be part of this wonderfully unique experience aboard the S/V Noorderlicht!
About Post Author
.