Who is Dan Tito Davis? When it comes to YPT our "interesting" tour schedule tends to invite people that are different to your average package tourist. And this in our minds at least tends to mean you meet a few interesting characters. Of course this is not always the case, but at least more often than not.
So, whilst not an exact science, this tends to mean that most of our customers are more interesting and open-minded than your average cat. In fact, many of our customers say it is the extremely varied people that you meet that make a YPT tour so great. I certainly believe this to be true. Most of the friends, business partners, and even the guys who work for YPT started off as customers. So, while I am very used to meeting interesting people it takes a lot to throw me, but Dan Tito Davis did just that!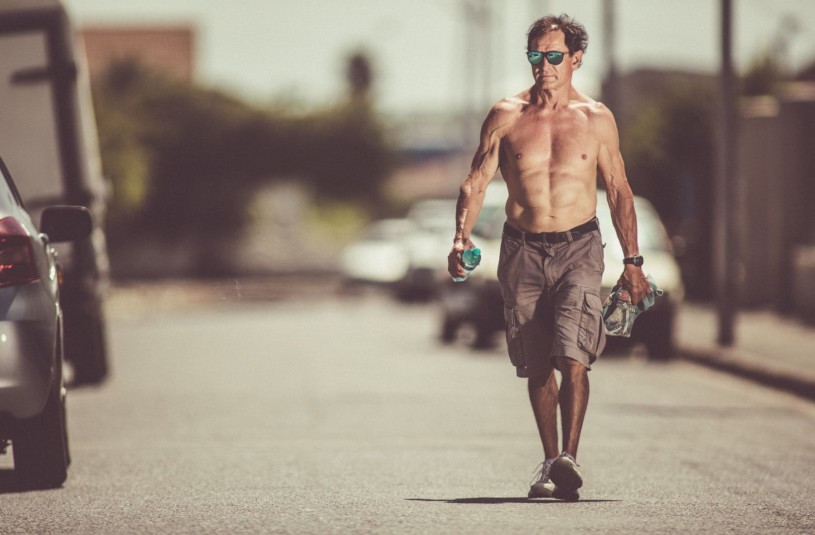 Meeting Dan Tito Davis
I first met Dan Tito Davis on our Extreme Philippines Tour in 2018, where we start with a quite literal crucifixion and then spend the week getting as weird as we can. During Tito's booking process, he'd managed to lose his wallet whilst seemingly doing a fair bit of globetrotting for a man now pushing 70 years old, older than our average Pioneer, but hardly abnormal either. Intrigued about the guy I asked John, who had processed his booking how Dan seemed. He said, "he seemed like a cool older guy who just really liked traveling". I can concur with this statement, but spending a week chatting with him and many years as a friend, I now know his amazing story and indeed why hw now loves travel so much.
What is the Dan Tito Davis story?
In the late 70's Tito invented what he describes as the "Red Bull" of the day: a drug slightly close to speed, but legally one molecule off, and thus free to buy. Dan then became an almost overnight millionaire, but being only 24 decided to invest more of his time on women and Ferraris than filing tax returns. Remember Al Capone? Well the next thing he knew Dan was doing 5 years for tax evasion.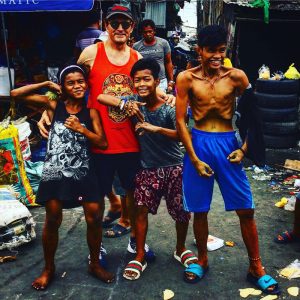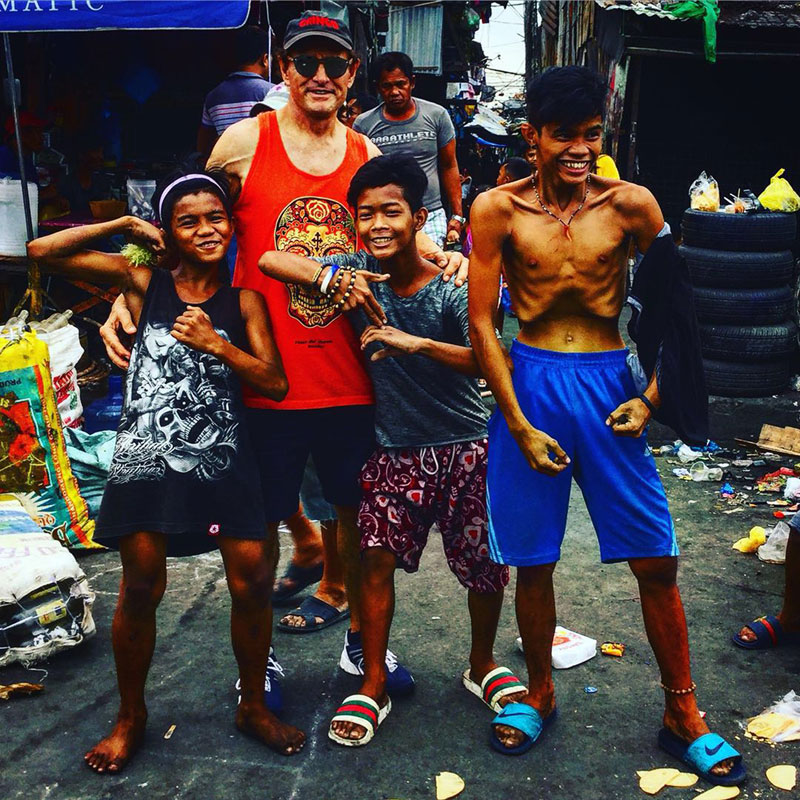 Going to prison tends to do two things, one it stops you being able to get a job when you leave, and number two it acts like a version of LinkedIn for the criminally minded. When Tito left prison and couldn't get a job, he turned to the contacts he had made in prison and then started smuggling marijuana, which again made him rich.
Alas, all good things must come to an end, and pretty soon he was on an Interpol list of wanted people. So what did he do? He went on the run, for 14 years using multiple passports and aliases and living in over 50 countries. The majority of his time was spent in Colombia where he was protected by the cartel before he ended up settling and opening a business in Venezuela. Alas it was here where things went wrong.
As Tito puts it he "got sloppy", but there was also the fact he had a $2 million bounty on his head. Eventually this led to him being kidnapped and forcibly returned to the USA. He was initially given 18 years, which was reduced to 10, with him eventually serving 9. I met him initially just one year after his release form prison.
Book pimping with YPT
So why the story? Whilst I, in no way want to glamourize smuggling drugs, tax evasion, or doing 14 years behind bars, spending a week traveling on a bus with a guy with tales like this was, without doubt, one of the most fascinating weeks of my life. A recurring theme of the trip was Tito telling us a story, after which he'd say "that one didn't make the book", which led two of our group (including me) to go out and buy the book immediately.
The book itself I won't go into great detail about, you need to read it yourself, but its contents and the many tales that didn't make the final cut are an amazing story of the human's will to survive, sexed-up with the thrill of a drug dealer on the run.
It also won the autobiography of the year in 2018, as well as being the first book to be promoted in all 7 continents of the world.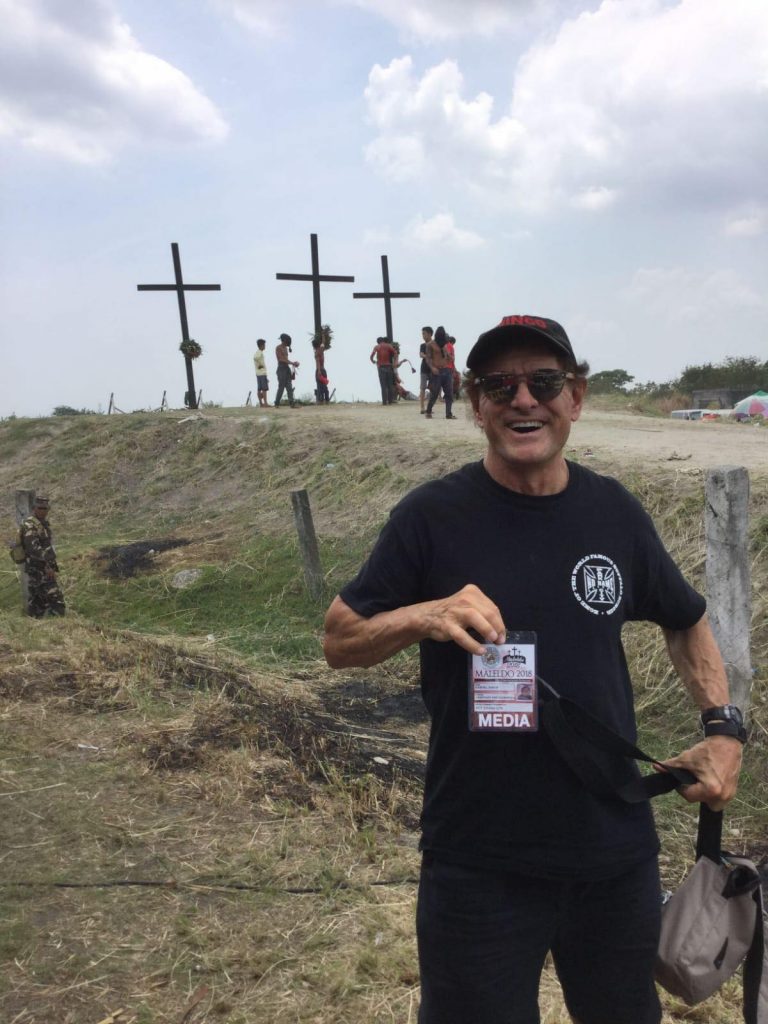 Where to go on the run to?
And again while we obviously do not advocate it, we did ask his opinion on where a great place to go on the run would be, to which he replied The Philippines! With ease of getting a "book"(passport) and ability to blend in and disappear being his primary reasons. Again we cannot comment on this information, other than that we assume he knows much more about this than we do!
Since this initial meeting not only has Dan joined us on a multitude of tours, but has also managed to promote his book on all 7 continents, with there being talk of movies, or even a TV show about his life. I for one would certainly watch it.
And Dan will be jining us again for our upcoming tour of Jordan!
If you'd like to buy "Gringo" check out his website, get it directly from Amazon, and feel free to join us on our 2023 Extreme Philippines Tour, you really never know who you might meet!
About Post Author
.