Introduction
Traditionally inhabited by Berber nomads, the contemporary history of Mauritania has been somewhat interesting. At the start of the 20th century the country became part of the French Empire, before gaining independence in 1960. Its history since then has involved one-party rule, numerous military coups and the ongoing conflict in Western Sahara.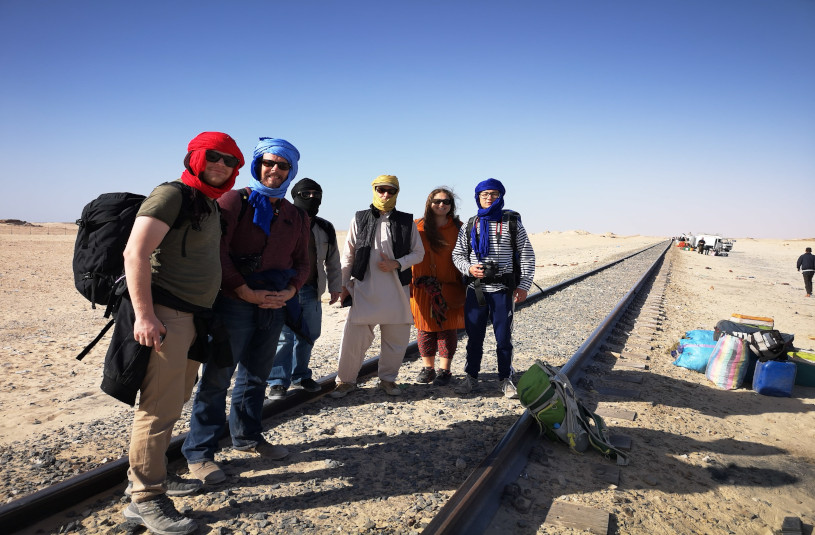 Nowadays the country is relatively stable, and although Mauritanian tourism is still in its infancy, it remains one of the most fascinating destinations for independent tourists.
Click here to see our Five Reasons for visiting Mauritania.
Travel Update for Mauritania regarding Coronavirus
Is Mauritania currently open to tourism?
Mauritania is currently completely open to tourism and there are no restrictions related to the Covid-19 pandemic.
For up to date information on the travel situation in Mauritania, please get in touch.
Private Guide in Mauritania
Whether you are just visiting Nouakchott, or plan to go further afield in the country, YPT work with the best tour guides of Mauritania. Private guides can be hired for simple city tours, or for extended tour packages.
Vehicle Hire in Mauritania
We can provide everything from small car hire in Mauritania to bus rentals, and 4×4 vehicles to take you out into the desert.
We provide first-rate bilingual (English or French) drivers at excellent rates.
Vehicles in Mauritania can be booked with or without a guide, with or without a package and can be rented for travel throughout Mauritania.
Guided Independent Tours to Mauritania
We currently run one group tour per year to Mauritania as part of our Morocco, Western Sahara and Mauritania Overland Tour. This trip starts in Morocco, travels through the unrecognised country of Western Sahara, before finishing with the famed Mauritania iron ore train in open carriages into the Saharan sunset. We can offer this trip, whole, or in parts as an independent package.
Read more about the Longest Train in the World: the Mauritanian Mineral Train. On an independent tour you will be accompanied by a local guide at all times if required.
Independent Tour Classic Itinerary
From Inland to Coast
Day 1 – Nouakchott
Arrival at your convenience into Nouakchott – the capital city of Mauritania which is well connected from flights between Algiers, Paris, Casablanca, Istanbul and Tunis. Visa on arrival in Mauritania is €55 or $60.
Meet your guide at the airport and transfer to the comfortable Hotel Flora
Dinner and overnight at hotel
Day 2 – Nouakchott – Tergit – Atar – Chinguetti
Morning
Breakfast at hotel
Depart for Tergit Oasis within the Sahara Desert – Mauritania's most picturesque location. Located within a gorge this the perfect spot to cool down and relax after our drive as well as getting stunning desert photos.
Afternoon
Lunch at a camp in Tergit Oasis
550km later you'll arrive into Chinguitti via the city of Atar
Evening sunset watched from the huge sand dunes of Chinguetti
Arrive at Chingguetti Motel
Dinner at Nomad Restaurant in the Palms Oasis
After dinner you can enjoy local nomads of Chinguitty music and watch a dance made by women nomads
Overnight at Chingguetti Motel
Day 3 – Chinguetti – Choum – Mineral Train
Morning
Breakfast at hotel
Drive to the UNESCO world heritage site of Chinguetti – a holy city of Islam. You'll visit the library and other historical monuments and landmarks including the much loved Friday Mosque of Chinguetti, the national symbol of Mauritania.
Afternoon
Lunchtime at hotel Mer et Desert. You'll most likely meet the owner, a French woman who has left everything behind to become member of the community. She knows a lot about the social issues of local tribes and is a wonderful source of information.
Visit Azoughi Oasis and village for a tea stop and experiencing how locals live
On the way you'll stop at Amogjar pass – look at pre-historic paintings left 5000 years ago as well as incredible lava formation
Arrive at the town of Choum – departure city for the Iron Ore Train
Prepare for Mauritania Mineral Train – you'll stop at Atar Market to ensure the group is stocked up on plenty of water, fruits, sandwiches, snacks, face coverings, socks, gloves, cheap warm jackets, jeans, etc.
You'll pop a quick visit to Azoughi Oasis and the nearby village.
Tour Highlight – Board the world famous Mauritania Mineral Train – this is the longest and heaviest train in the world. You'll be sitting inside open top cars so please ensure you have prepared a blanket, warm clothing and goggles to protect yourself from the sand. Train does not have a fixed departure and can depart anywhere between from 6:00pm to 11:00pm.
Overnight on train
Day 4 – Nouadhibou
Morning
The train pulls up into Mauritania's second city of Nouadhibou around 8:00am to 11:00am where you will head to the hotel for a shower and rest before heading out to explore the city.
Afternoon
Lunch at a local restaurant in town
Head to the Atlantic ocean at Cape Blanc – a peninsula that is shared between Mauritania and Western Sahara. It was this exact spot where the Spanish expanded their fishing presence from the Canary islands onto the African coast. This is where the biggest ship graveyard used to be located until it was broken down into pieces and the steel sold by Chinese companies in recent years. It is also possible to spot the Mediterranean monk seal colony here.
Dinner at Ice NBC, a family restaurant with a wide menu of delicious local dishes. For those who fancy a well deserved ice cold beer it is possible to visit the Chinese restaurant next door for the only establishment that openly serves beers.
Overnight at Hotel Al Jezira
Day 5 – Nouakchott
Morning
Breakfast at hotel
Explore the local markets before boarding our bus for long drive back to Nouakchott (480km)
Afternoon
On the way you will be stopping for breaks, photo opportunities and lunch
Arrival into Nouakchott around mid afternoon
Check-in to the hotel to freshen up
Dinner at a local restaurant and try our luck at getting inside a Chinese owned restaurant for a cold beer
Overnight in Nouakchott.
Day 6 – Nouakchott
Morning
Breakfast at hotel
Head straight to the lively Atlantic fish market. Every evening hundreds of fishermen bring in the day's catch on their distinct sea canoes recognized by their colourful hand-painted hulls. The catch is then brought by donkey cart to the city's markets
Visit the National Museum where artefacts of the history of Mauritania and its ancient cities are on view
Afternoon
Lunch at Odelice restaurant.
Visit the local craft market where locals specialise in camel wool rugs
Driving tour of the massive embassies of the main players of the region – USA, China, France, and Russia
Quick photo stop by the Great Mosque of Nouakchott – funded by Saudi Arabia and built in 1982.
Head to the beach for some great people watching. This is where local Nouakchottois come to escape the city and cool off
Head to the Sun House for our final group dinner
Overnight in hotel
Day 7 – Nouakchott
Breakfast at hotel
Tour concludes – YPT is able to arrange post-tour accommodation or advice for flights out.
These itineraries are meant as just guides and can be amended precisely to see exactly what you want in the county.
Tour price includes:
Airport Transfer *2
Accommodation in clean and comfortable 3* hotel in good location
Breakfast, lunch and dinner
Private transport in a 4×4
English-speaking accompanying guides
All entrance fees
Mauritania Tour Extensions
All Mauritania Independent Tours can also be combined with Morocco, Moroccan Western Sahara as well as to the Sahrawi Arab Democratic Republic. In the other direction you can visit Mali!
Get in touch to let us plan your Mauritanian adventure.