Introduction
Turkmenistan's definitely in a part of the world that a lot of people aren't very familiar with the geography of, so hopefully this section will help acquaint you with its whereabouts.
Where is Turkmenistan?
Where even is this Turkmenistan place? Short answer – Central Asia. "Ok, so where's Central Asia then?" you might be asking. Central Asia's that bit of land between China, the Middle East and the Sub-Continent. Turkmenistan is the southern-most country of Central Asia, with Iran and Afghanistan to the south, Uzbekistan to the north and north-east, Kazakhstan to the north, and the Caspian Sea to the west.
With an area of 488,100 km², it's the 53rd largest country in the world by area, and is roughly the size of Spain.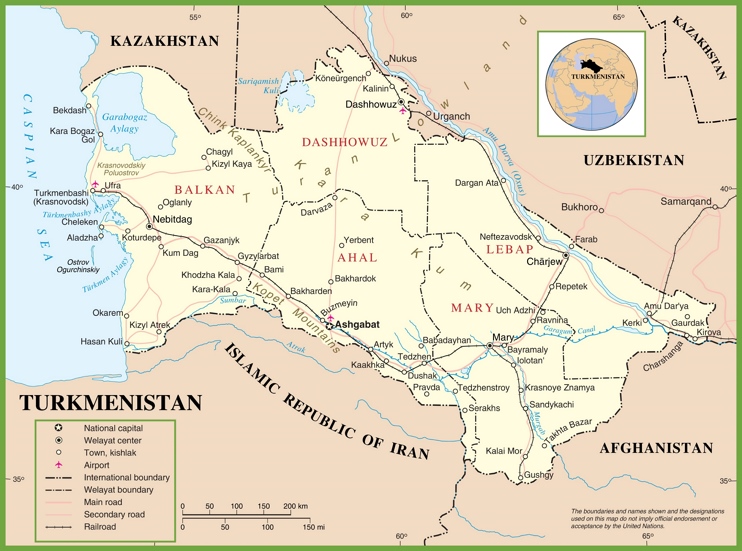 Maps of Turkmenistan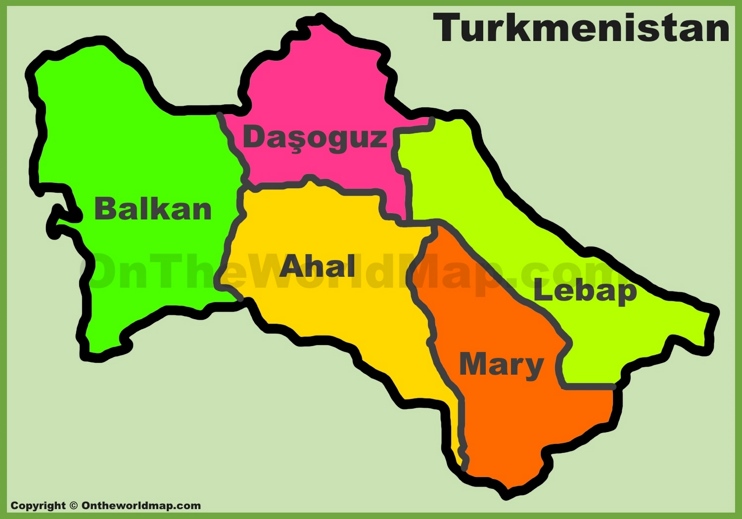 Turkmenistan is made up of five similarly sized regions, each with one main city. Ashgabat, the capital city, is in the Ahal region, which borders Iran in the south of the country.
Ashgabat Airport is the most common way in and out of Turkmenistan, so you'll almost certainly visit the city. Although the population is only around 700,000, the city is incredibly spread out so it's not very walking-friendly. There are public buses, but the best way to see the city is definitely by car.
Other cities in Turkmenistan
The other four regions with their capital cities are:
Balkan on the Caspian coast, with Kazakhstan (and a tiny bit of Uzbekistan) to the north and Iran to the south – Balkanabat (although the city you're most likely to visit is Turkmenbashy)
Dashoguz in the north, bordering Uzbekistan – Dashoguz (though Darvaza is by far the most common reason to visit Dashoguz region)
Lebap in the north east, bordering Uzbekistan and Afghanistan – Turkmenabat
Mary in the south east, bordering Iran and Afghanistan – Mary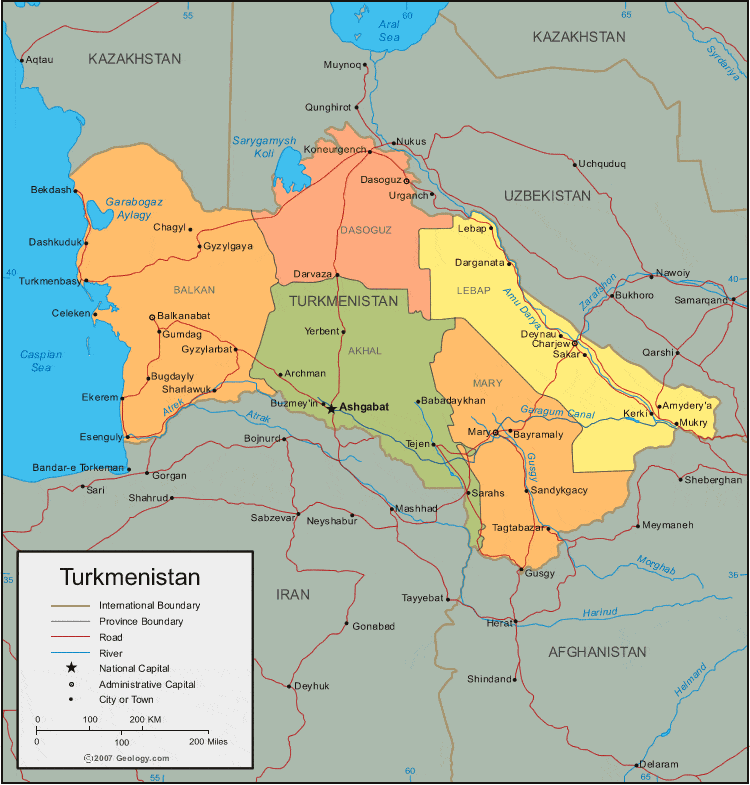 Border crossings in Turkmenistan
It is possible to cross by land into and out of Turkmenistan, so long as of course you have the required permission attached to your visa. There are several border crossings with Iran and Uzbekistan, though unfortunately the land borders with Afghanistan and Kazakhstan are closed.
About Post Author
.