At the end of the Pamir Highway, just across the border from Afghanistan, is the town of Khorog. Mostly famous for its location and point of entry for many illicit substances from Afghanistan, Khorog now has a new claim to fame–the knockoff to end all knockoffs, the MAC Doland's Burger restaurant.

The restaurant is right across the street from the central market and if you're paying attention you can't miss the familiar red and yellow sign. A closer inspection, however, reveals that all is not as it seems.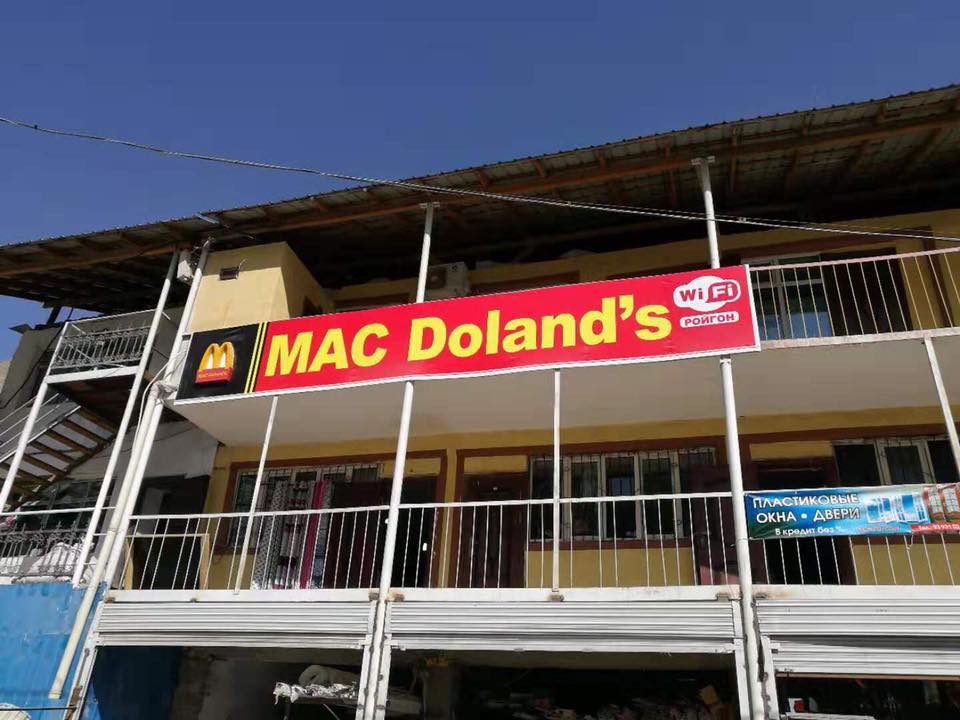 Of course we had to visit, so we went up to its third floor location and ordered off the fairly limited menu. I chose the Big Mac (though I was terribly disappointed it wasn't called a Mac Big) and a black coffee. We watched eagerly as the the chef took our burgers and lovingly microwaved them, anticipating a culinary experience like no other.

My burger and coffee were served to my table (take that, McDonald's) and the first thing that stood out to me was its impressive size–it was at least twice the size of any McDonald's burger I can remember. Other pros included the veggies–cucumber and tomato that were surprisingly fresh and a significant amount of mayo and sauce.
The main cons of the burger, though, were the meat and the cheese. Overall it was a decent burger but I didn't realise there had even been a slice of cheese on it until another member of our group ate the same burger. It was just lost in the size of the burger. The meat also needed more seasoning and was a little bland.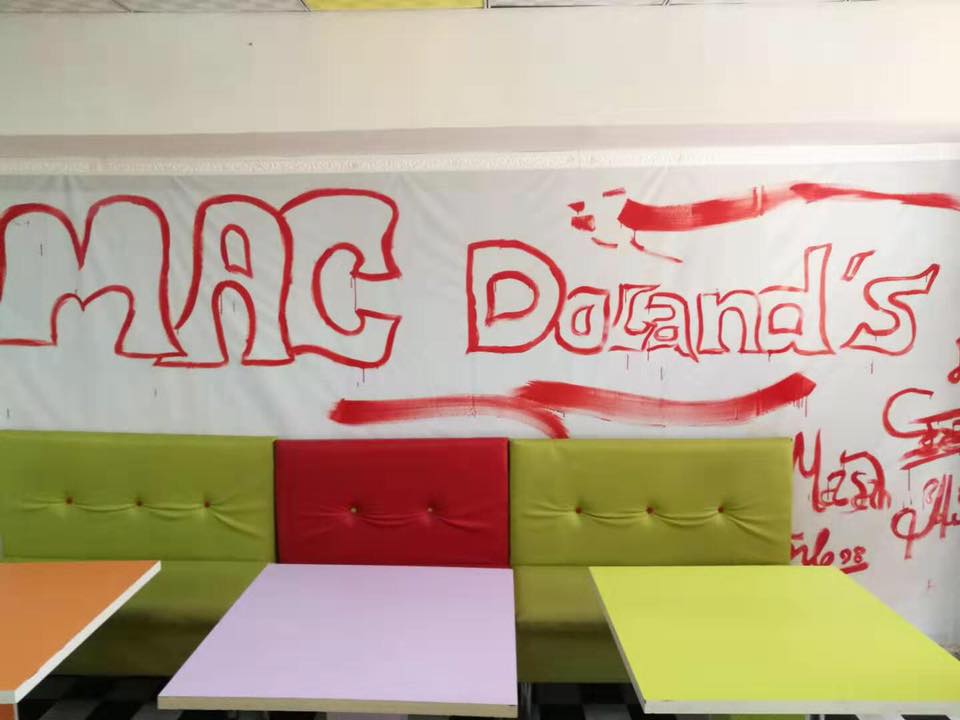 The coffee, on the other hand, was a disaster. I don't know how it was made nor how it originally tasted, as it arrived with milk and sugar in it. I foisted it off to someone less pretentious than myself. All meals came with a stick of locally-made mint gum that had good flavour for at least 17 chews, which I thought was a nice touch.

Overall I'd rate the food of MAC Doland's a pretty solid 3 trademarks out of 5, but the amazing wall art and scary Central Asian Ronald McDonald on the wall pushes it a bit closer to Sputnik. With that, and its convenient central location considered, I'd have to rate it a 4.
Experience the majesty of MAC Doland's yourself on either our Pamir Highway or Karakorum Tours!
About Post Author
.