Kenji Fujimoto was the personal sushi chef to General Kim Jong-Il. There are many anecdotes that do the rounds about Kim Jong Il's former sushi chef, Kenji Fujimoto, but who was he and where is he today? We explore the mystery!
Who exactly was Kenji Fujimoto?
Kenji Fujimoto (藤本 健二) is famous for being the sushi chef who served North Korean leader Kim Jong Il between 1988 and 2001, and allegedly became not only close friends with the former leader but also his family, including the current leader of the DPRK, Marshal Kim Jong Un.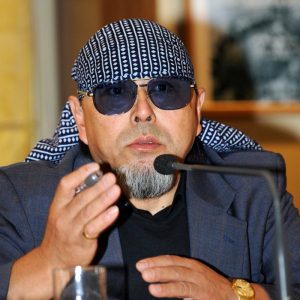 After leaving the DPRK in 2001 he returned to Japan, where he gave numerous interviews and wrote some books before he was invited back to Pyongyang in 2012. On this visit he was again reacquainted with Marshal Kim Jong Un and the now-First-Lady Ri Sol Ju. Having been gone for eleven years, he no doubt saw a great number of changes in the capital.
Over the next 4 years Kenji returned many times to Pyongyang. His ultimate goal was to once again live in the city and open his own restaurant, and in March of 2017 that is exactly what he did!
Kenji Fujimoto moves back to Pyongyang!
Fujimoto's new restaurant in Pyongyang bears the name "Takahashi" and is quite a small affair with only a few seats, but serves the highest grade sushi and sashimi currently available in Pyongyang.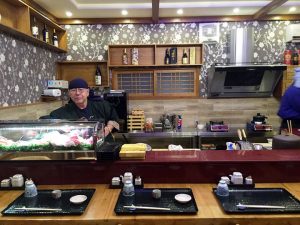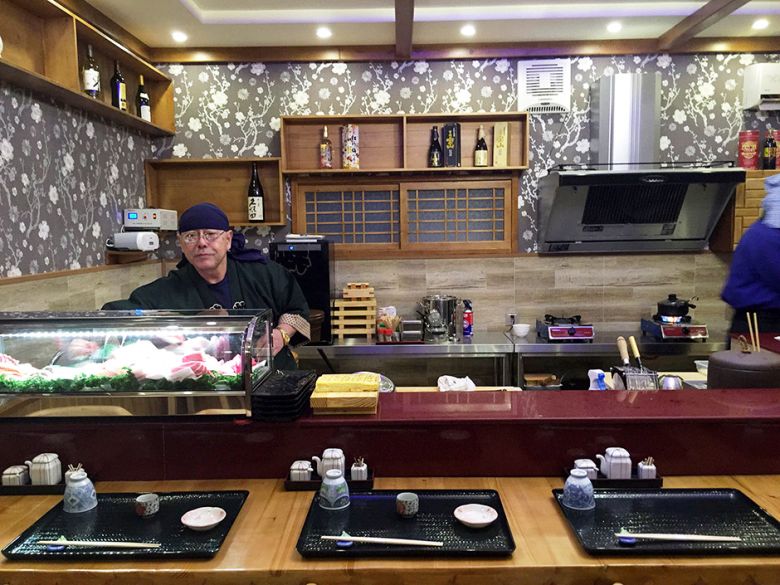 Alas, the restaurant is not exactly on the cheap end of the scale, with sushi sets coming out at least $50 a pop. Let's just say a meal here will not be included on your bog-standard KITC Ultra-Budget Tour!
But that's one of the great things about Young Pioneer Tours: we not only like to go to the places your mother would rather you stayed away from, but also to try absolutely EVERYTHING that Pyongyang has to offer.
Come join our upcoming Culinary Tour if you want to check out Kenji's new restaurant for yourself!
About Post Author
.