Global tourism might be on a bit of a hiatus right now, but Jungle Glamping at Veun Sai Siem Pang National Park in Cambodia will soon be possible at a new sophisticated retreat launched to see rare the rare gibbons of the area.
To read about which countries are open to tourism click here
What is glamping?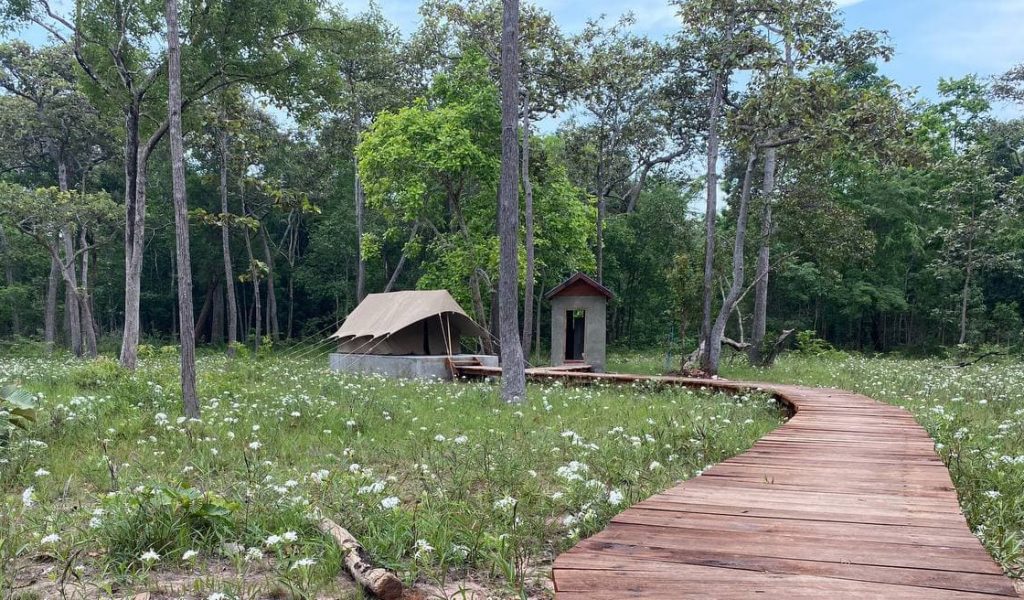 Glamping is one the newest coolest and dare we say a bit hipster ways to enjoy traveling. It is technically luxury camping, but in reality this is about as far from a Boy Scouts trip as you could get. En-suite toilets, electricity and even a big comfy bed!
While the glamping part is aimed more at the high end traveler, they will also allow humble campers to stay in the area too, making this wonderful area very much open to the masses.
While glamping has become a bit of a worldwide phenomenon it has yet to gain a real foothold in Cambodia, which is what makes this project so very unique and exiting.
According to the press release the retreat holds two tidy stylish safari style tents, each with a private deck and bathroom, as well as a dining space constructed from upcycled timber.
Where is the retreat and what can you do?
It is located in the heart of Veun Sai Siem Pang National Park, which itself straddles the Cambodian provinces of Stung Treng and Ratanakiri, as well as the border of the PDR Of Laos.
Firmly one of the most beautiful parts of Cambodia guests will get the chance to see seeing rare yellow-cheeked crested gibbon, with the area hosting the largest population of the primate in the world, which was declared its own species in 2010.
Aside from gibbons, guests may see other animals such as the national bird, the giant ibis, sun bear, clouded leopard, golden cat, and pygmy loris. Animals aside the area is also packed with natural beauty, as well as waterfalls where visitors can swim, it does not get much more different to a city brak n Phnom Penh than this!
For those inclined it is also in the northern based Cambodian trail, which leads down to Anlong Veng and the other various dark tourism spots of Cambodia.
To read a guide to Anlong Veng click here .
Jungle Glamping at Vuen Sai-Siem Pang National Park – The Project
The project is a huge collaboration which includes the Community Based Ecotourism (CBET) group, with support from the Ministry of the Environment, who in turn are working within the local community to make an economically viable product.
Conservation International, who are behind the press release provides technical support to the project with funding support from IUCN Save Our Species (SOS) as well as the Arcus Foundation.
You can read about Conversation International here
When can I go Jungle Glamping at Vuen Sai-Siem Pang National Park?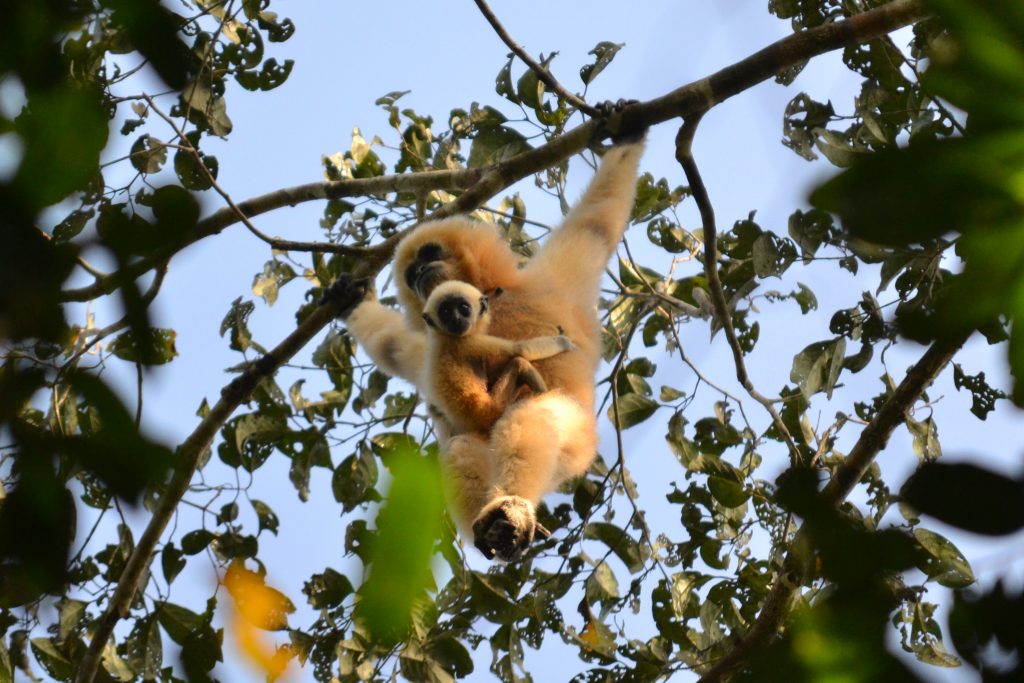 With the country currently in the wet and windy season spokesperson for Conservation International Emmeline Johansen stated that they hoped to be ready to accept tourists by October, after they have also completed their solar power instalation.
You can read more about Cambodian travel here .
Overall though a very exciting move for Cambodian tourism and one which should bring more variety to the ever expanding eco-tourism scene in the Kingdom.
About Post Author
.