The Juche Tower is an iconic monument of North Korea, and a must-see attraction when you visit Pyongyang – the Juche Tower represents the Juche ideology of North Korea, and is considered one of the most important monuments in Pyongyang by the North Koreans.
---
FACTS ABOUT THE JUCHE TOWER
The Juche Tower is situated in Pyongyang, the capital of the DPRK. It was opened 1982 to commemorate the 70th birthday of Kim Il Sung, the first leader of North Korea. The tower is located along the east bank of the Taedong River; the river that runs through Pyongyang dividing it into east and west. The tower is also the backdrop to Kim Il Sung square and the Grand People's Study House.
The tower stands 170 meters (558 feet) tall, and the 45-ton illuminated metal flame on top of the tower is 20 meters (65 feet) high. It is officially the tallest granite tower in the world and is taller than the Washington Monument in the United States by only one meter.
The structure contains 25,550 blocks which represents the total days of Kim Il Sung's life up until his 70th birthday. The characters written on the front of the structure read "Juche".
At the base of the statue on the edge of the river, there is a bronze statue structure of a worker, a farmer and an intellectual holding aloft a hammer, sickle and calligraphy brush which represents the Worker's Party of Korea's emblem.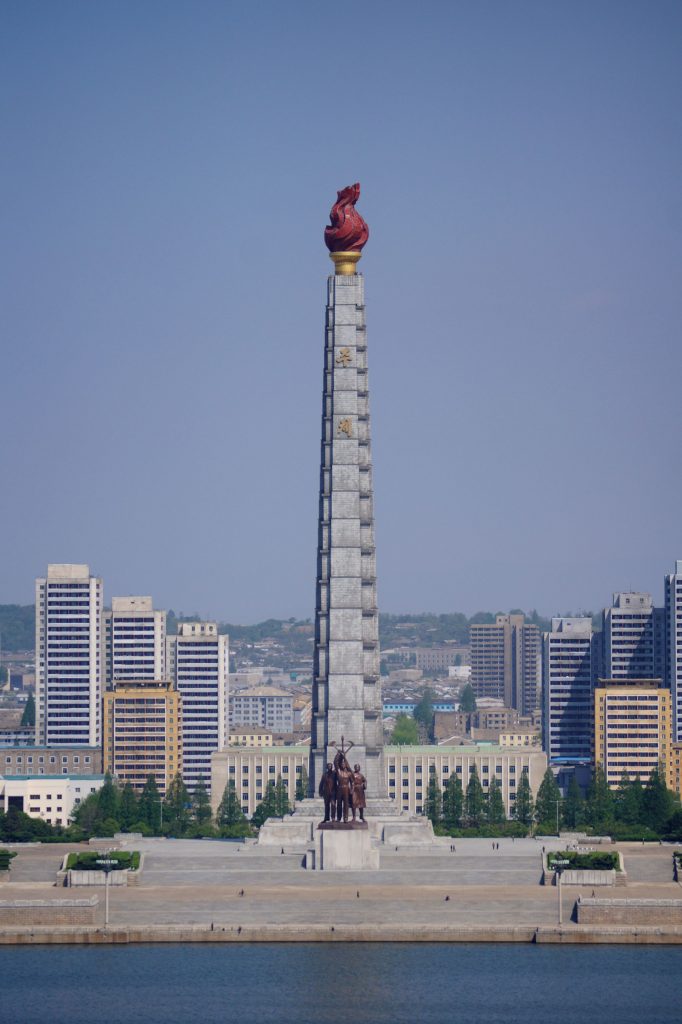 JUCHE TOWER: WHAT IS JUCHE?
Loosely translated, 'Juche' means self-reliance. It is the ideology upon which the Koreans base their lives and politics. It is an ideology drawn up from Marxist-Leninist principles. It asserts that every person should harness their own destiny in order to make their nation great.
It has also been known as 'Kimilsung-ism' and 'Kimjongil-ism' at the respective times.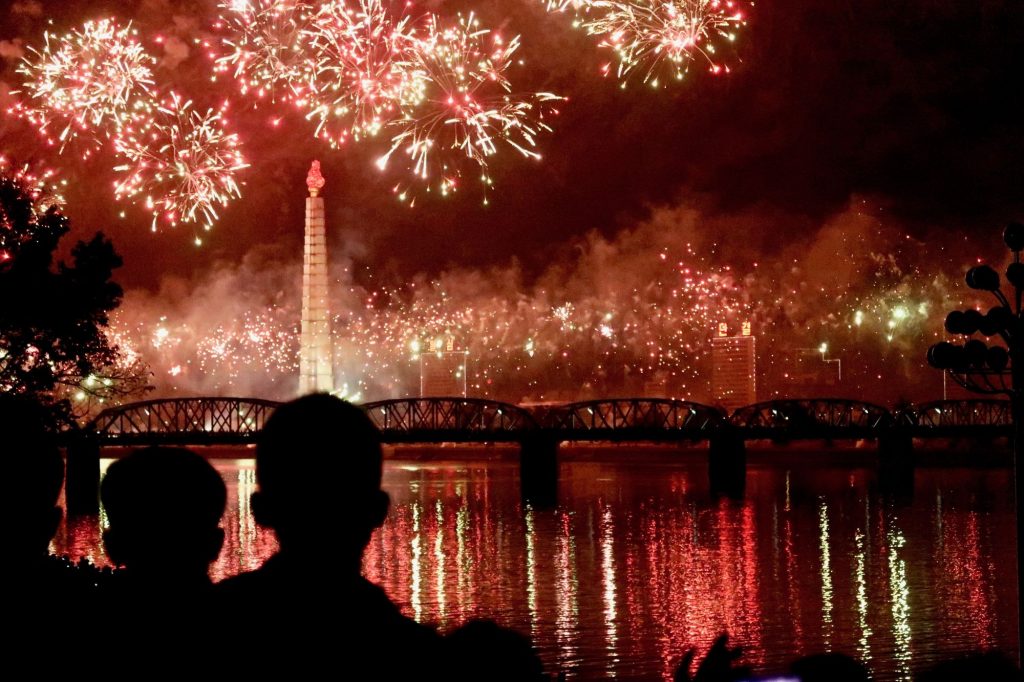 HOW TO VISIT THE JUCHE TOWER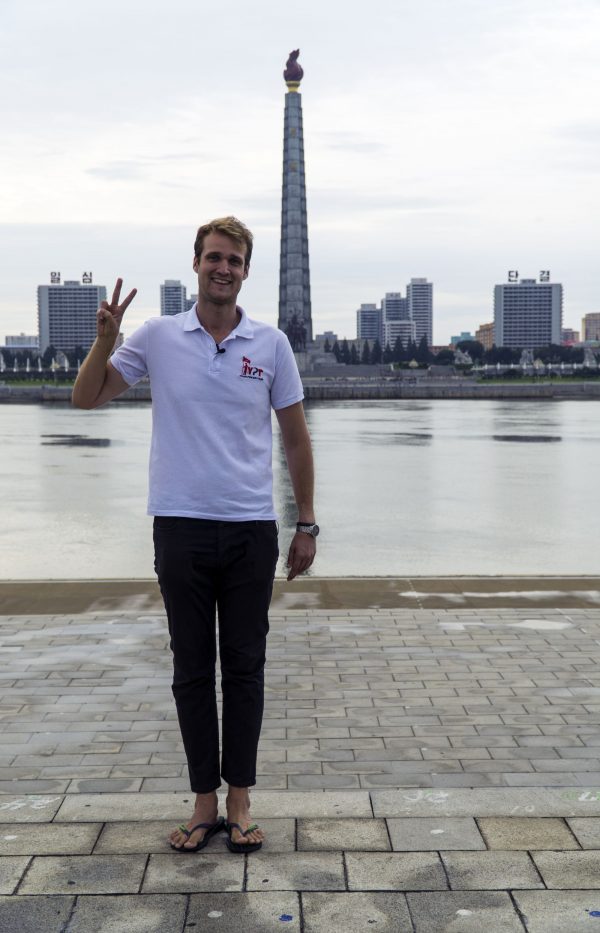 As well as being impressive from afar, you can visit the tower base and ride the elevator to the top for a spectacular 360 degrees view of Pyongyang city from an outdoor observatory located just below the flame. The entrance fee is 5 euros or 40 RMB.
If you don't have any particular interests in going up or heights aren't your thing – you can stroll along the base of the tower and to the entrance where you will find a wall of plaques. This wall presents 82 friendship plaques from foreign supporters and Juche study groups.
During special anniversaries or New Year's celebrations, the Juche Tower is rigged with multiple fireworks and is apart of incredible fireworks show that Pyongyang pull off throughout the year. Definitely not to be missed.
---
About Post Author
.