For our first tour in Africa, we knew that we had to do something truly special. Initially, it seemed almost too good to be true; two rarely visited and intriguing countries, close enough to each other on the map, both with distinctive Independence Day celebrations in the same month.
Somaliland and Eritrea. One is yet to actually be recognised by any country or international organisation. The other is best known for being the only country in the world with a worse Press Freedom record than North Korea. So what makes the national holidays here so worth seeing?

Eritrea

Eritrea has one of the most interesting Independence celebrations on the continent. No wonder that they take the festivities seriously; the reason for the day is hard fought. From the Ottoman Empire to Italian colonialism, and most recently the Ethiopian occupation, Eritrea has historically lacked sovereignty. The struggles of thirty years spent fighting are still fresh in many Eritreans' mind; and of course, the internationally-well-known Eritrean regime spreads strong political ideology and patriotism in the country, which makes the Independence Day far more special than any other day in the year.
This year, Eritrea rings in her Silver Jubilee, so 2016 will be even bigger than ever. A massive parade, dancing and music on the street, impressive fireworks and even a marathon are just some of the highlights. If you've been to North Korea with us, chances are this video of a mass performance in Asmara will be familiar.

Somaliland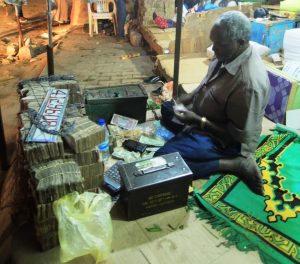 Let's be fair. In how many unrecognized countries in the world can you actually celebrate Independence Day?  This de-facto state declared independence from the rest of Somalia in 1991; however, no international organization has recognized its sovereignty. Many Somalilanders are old enough to remember the brutal civil war and are proud of the democratic system and stable government they have built. On the 18th of May, in cities and towns across the country, shops and businesses close for the day and people flood the streets. Proudly dressed in the national costume, they celebrate with family, friends, or anyone that they bump into. Parades, marching bands, and a sea of flags dominate the streets, and traditional music and dance continue into the early morning.
Talk to a visitor to Somaliland and Eritrea, and they'll recall that the highlight of their trip was, without doubt, the people.
In contrast to its southern neighbour, Somaliland is very safe and the local people are extremely welcoming and interested in foreign visitors. In Hargeisa markets, money exchange stalls displaying a huge stash of international currencies is common. The vendors chill and wait for clients, without a security guard nor weapon. Moreover, they even leave the money on the street for a good hour take a lunch break and return to the same amount as they left. Visit Somaliland, and you'll get the chance to freely talk with locals and get a sense of what it is like to construct an unrecognized country without any official support from the international community.
We believe that visiting has a significant impact on the people you encounter, who have very little opportunity to meet and interact with international visitors. For the locals who study English, meeting with you may be not only a rare opportunity to practice the language but also a motivation to keep learning. For curious teenagers, it might be an eye-opening insight into the outside world. For hard-working business people, a rare chance to hear about global trends, and develop strategies for their business.
---
About Post Author
.