Introduction
How to get to Andorra? Finally, the nightmare that is COVID-19 seems to be slowly fading and travel in Europe is steadily picking up again. With this in mind, we have recently announced our brand spanking new Microstates of Europe Road Trip. This tour will take you country hopping aboard the YPT vengabus through Andorra, Monaco, the Vatican, San Marino, Liechtenstein and the only country in the world without any land!
This amazing road trip will start in Europe's highest capital city of Andorra La Vella, so how do I get to Andorra?
Where is Andorra?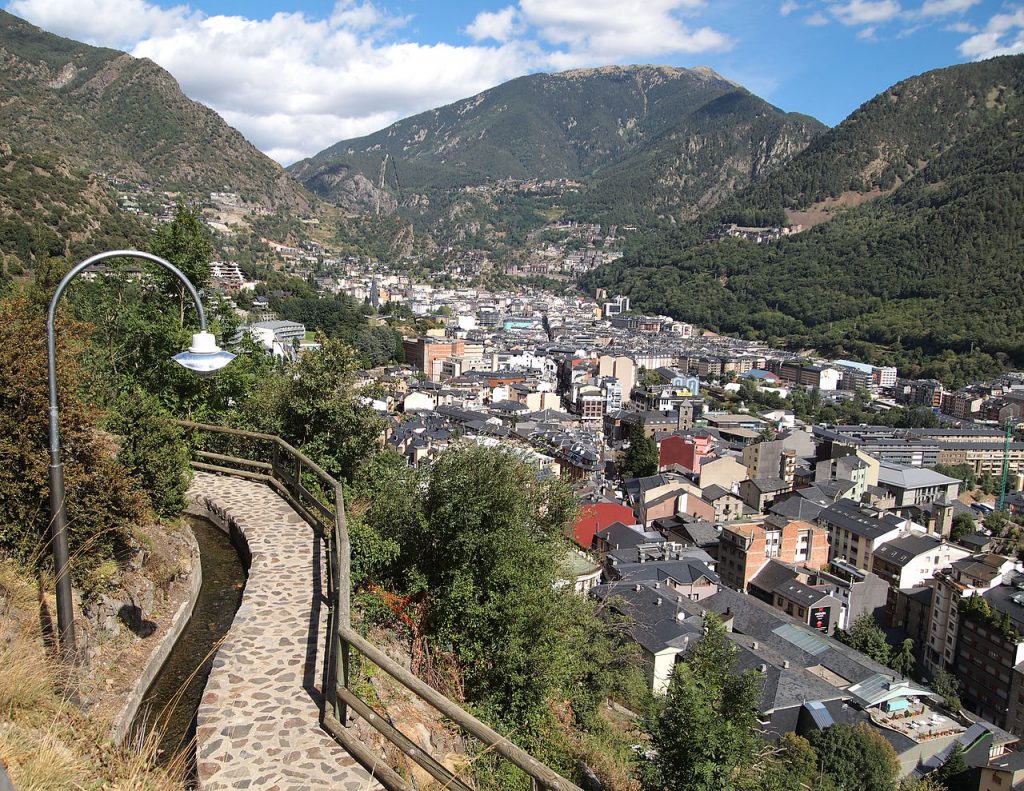 Before planning a trip to Andorra, it's probably a good idea to know where it actually is. Andorra is a small country high up in the Pyrenees mountains, wedged in between Spain and France. It is Europe's 6th smallest country and only takes about an hour to drive from one side of the country to the other.
Despite its size, Andorra is visited by millions of tourists a year for the fantastic skiing on offer in the winter and the amazing hikes in the summer. Andorra is also known as a bit of a tax haven which means plenty of cheap booze and ciggies – we're not complaining!
All this sounds great, so how do we get to Andorra?
Flights to Andorra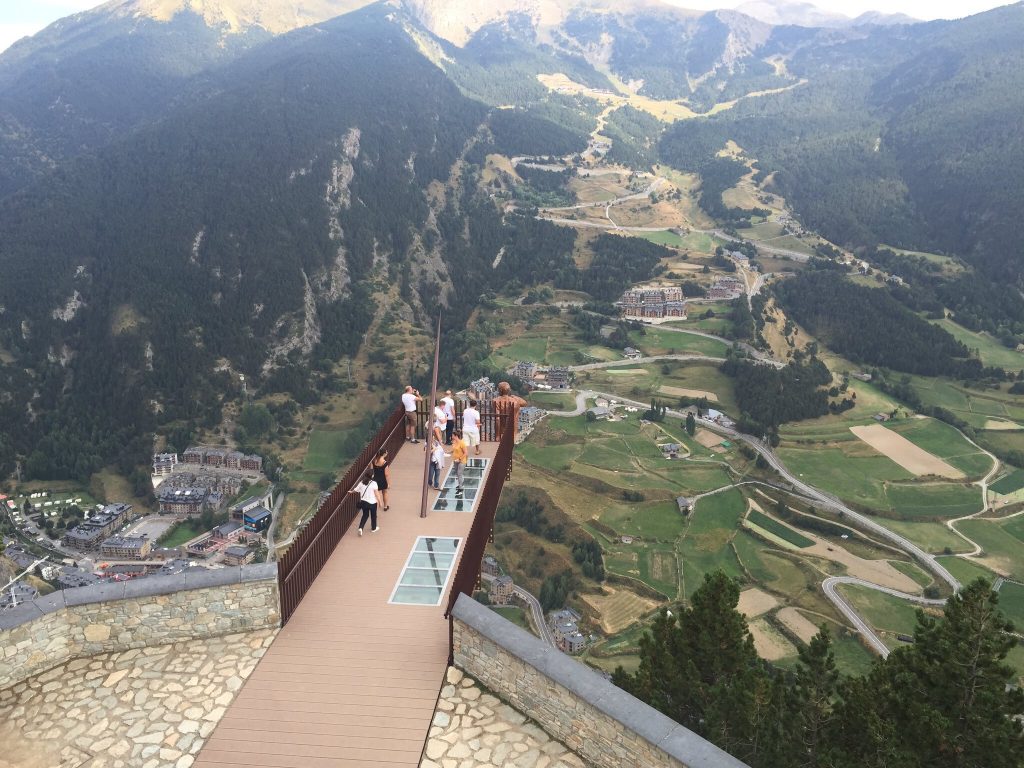 If you were thinking of an easy ride onboard a budget airline directly to Andorra, you better think again – There are no airports in Andorra! The closest airports with the best connections into Andorra are Toulouse in France and Barcelona in Spain. These airports are roughly around 200km from Andorra, but are connected with plenty of regular bus services.
There is an airport located 12km South of Andorra in the small Catalan town of Seu d'Urgell called the Andorra–La Seu d'Urgell Airport. However, there a no commercial flights to this airport so it's absolutely useless to anyone wishing to visit Andorra!
There are no train stations in Andorra, and none close to the Spanish border so we can rule out getting a train to Andorra too!
Barcelona to Andorra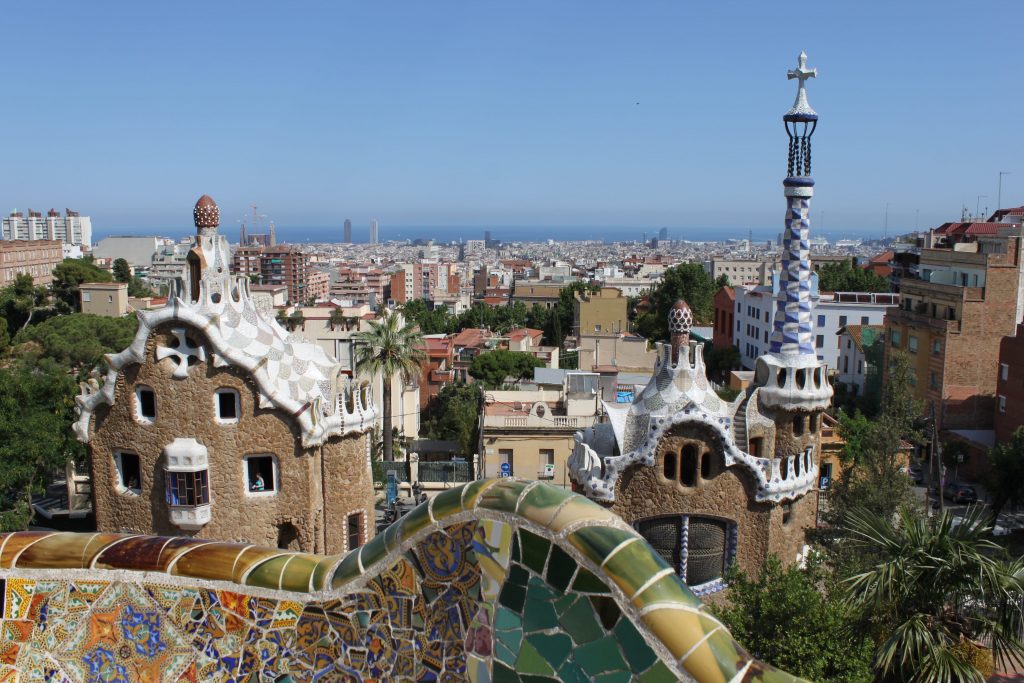 In our opinion, arriving via Barcelona is the easiest way to get to Andorra. Barcelona El Prat airport is served by almost every budget airline across Europe, which makes it the most convenient and cheapest arrival point for your journey to Andorra. From the airport, you can take a bus directly to Andorra. A few companies offer services leaving from outside terminals one and two, with one-way tickets costing around €35.
Alternatively, we would recommend taking an early morning flight to Barcelona and heading into the city for a morning's worth of exploring. Grab a jug of Sangria by famous Rambla de Mar before taking the 30-minute stroll to Barcelona Nord bus station. Barcelona Nord is very well connected to Andorra, with plenty of companies running multiple daily services for around €30 one way.
Don't forget to grab a few snacks and a few cans of Estrella for the bus journey!
Toulouse to Andorra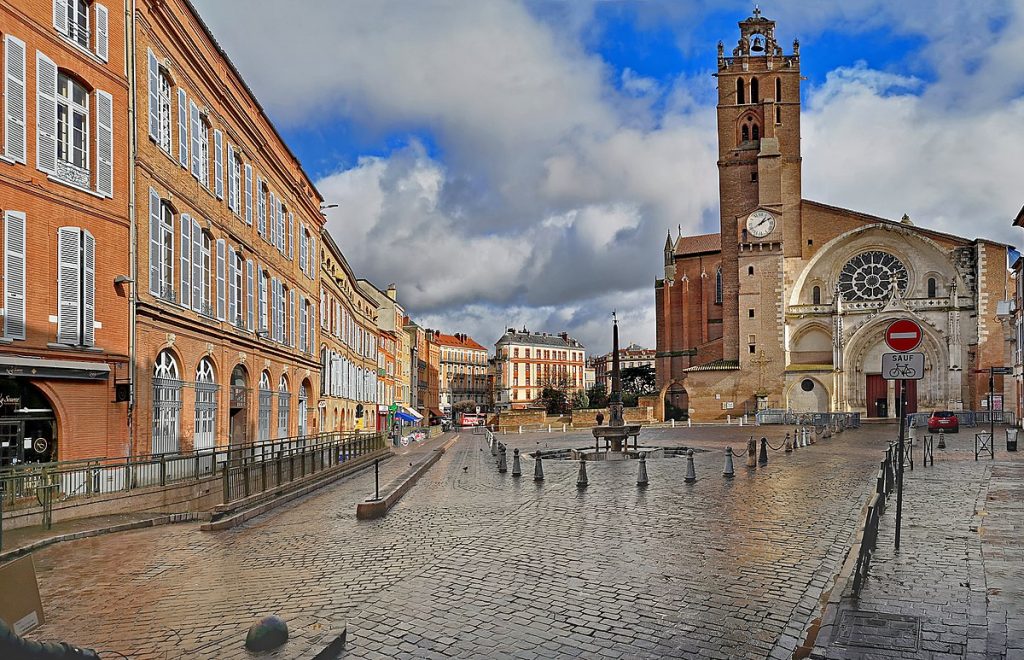 Just like Barcelona El Prat airport, Toulouse is served by a few low budget airlines. On arrival, take the T2 tram to the centre and head over to Toulouse Matabiau train station, where almost all buses leave for Andorra. Similarly to Barcelona, Toulouse is a beautiful city in its own right.
We recommend catching an early morning flight and grabbing some brunch in the city centre before heading on the 3-4 hours bus ride to Andorra. The cost of a ticket will set you back around €35, roughly the same as the price from Barcelona.
It is possible to take a train from Toulouse to L'Hospitalet which is the station closest to the Andorran border, before connecting via a local bus. That being said, L'Hospitalet is in a very remote area and the bus schedules to Andorra can change daily depending on the weather and road conditions. So we recommend just taking the direct routes from central Toulouse to avoid any disruptions.
Do I need a visa?
In short – No. Andorra has no visa requirements and requires only a passport or European Union identity card. However, in theory, Andorra is not part of the Schengen zone so traveling from France or Spain into Andorra *would* terminate a single-entry visa. In reality, though, this has never been enforced and never will be enforced.
So now you know how to get to Andorra, what's stopping you from signing up to our Microstates of Europe Road Trip? Join us on this epic road trip!
About Post Author
.