Socotra is a fabled and mythical island off the coast of Somalia and is ultimately a traveller's dream. Over the years it's been incredibly difficult to travel to Socotra but now the process is exceptionally easy with weekly flights from Abu Dhabi in UAE, and with digital visas. Read our how to get a visa for Socotra article below to understand more.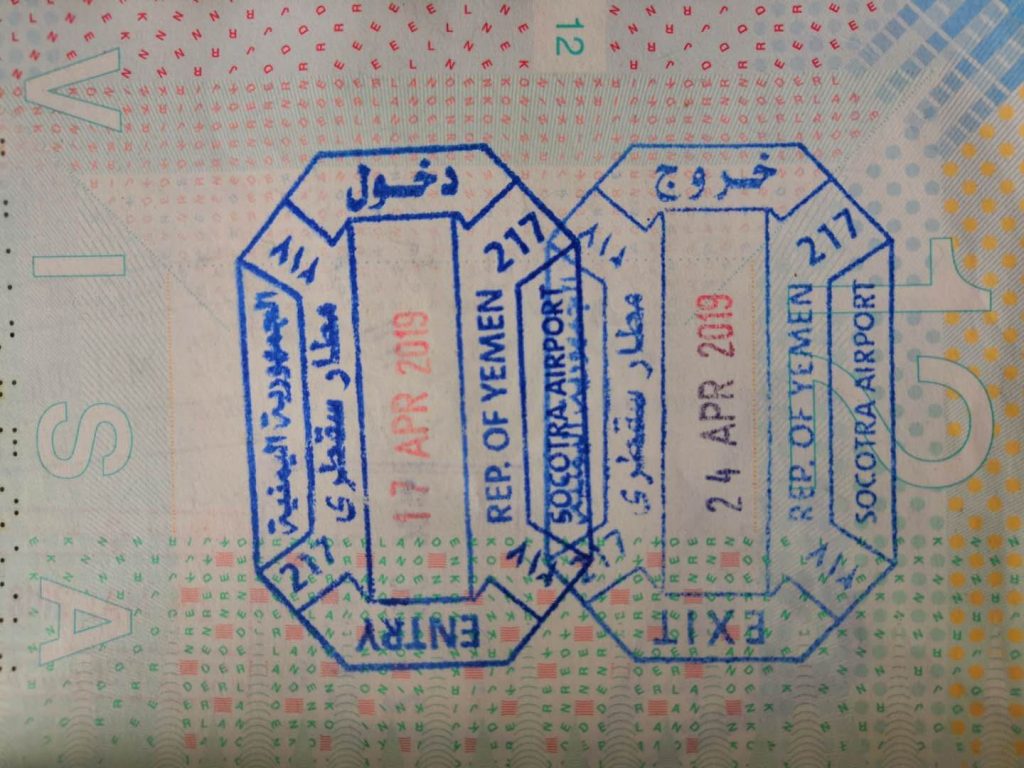 Visa for Socotra from Abu Dhabi (UAE)
As of 2021 there's been a breakthrough with receiving a visa for Socotra. We can arrange Socotra visas for any nationality who joins our tour.
During your booking process with us, you simply email us your scanned copy of your passport photo page, and your scanned copy of a visa-type photo of yourself. We then use your scans to apply for your digital visa for Socotra. We will then email your digital visa to you, once received you will need to print your digital visa out in colour, and present it before boarding your direct flight from Abu Dhabi in the UAE, to Hadibu in Socotra. It's that simple!
We can also arrange your return flights between Abu Dhabi and Hadibu. Once you arrive and depart from Hadibu, your passport will be stamped!
Before direct weekly flights were available from Abu Dhabi it was possible to visit Socotra from mainland Yemen. Socotra is on a different visa scheme than the rest of the country that it's administered by: Yemen. The visa for mainland Yemen is still difficult to get from an embassy and the procedure can change. Some travellers have successfully obtained a visa at the border of Yemen and Oman near Salalah by "paying the fee" to the border guards. Some days it works, some days it doesn't.
If you have any questions about visas to Socotra or you would like to join one of our group tours, please contact us
About Post Author
.