At Kabul Airport
Here we were, at Kabul International Airport. An airport I've been to many times before, but never before quite had this experience. Flying from Kabul is always strange. The quite relaxed security precautions don't really inspire trust that you'll get to your destination safely, but then again you're flying with families, old couples, and business people. All of whom no doubt fly domestically within Afghanistan on a regular basis. At least it's more trustworthy than some of the rural roads, which can be under Taliban, or much worse, ISIS control.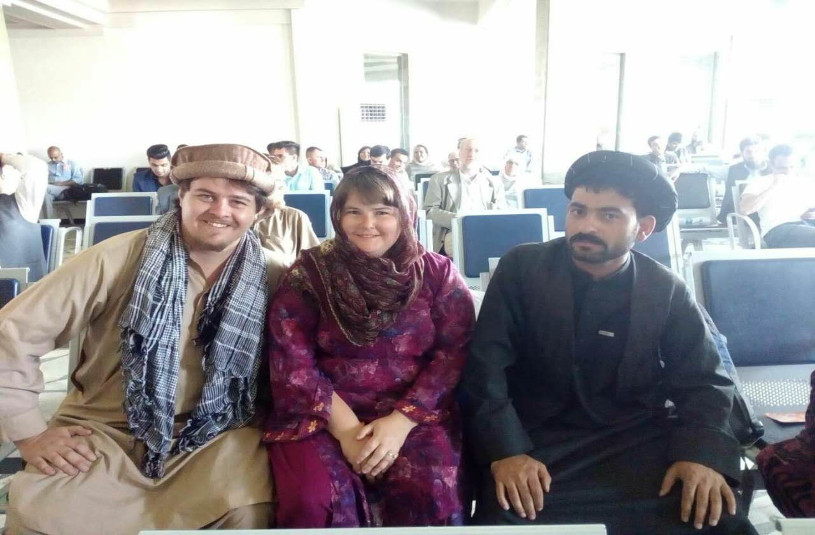 ---
The quite relaxed security precautions don't really inspire trust that you'll get to your destination safely…
---
We'd checked into the flight and were in the boarding lounge relaxing and enjoying a nice cold Alkozal Cola when a man wearing all black, a conservative Islamic beard and a general harsh look in his eyes approaches us. He had heard us speaking English but was interested in our story since we were also all wearing traditional Afghani clothing.
We explained we were a tourist group, enjoying Afghanistan very much and had been exploring Kabul and the Panshjir Valley. He asked where we were headed next? One rule we tell all our guests to Afghanistan is under no circumstance discuss future plans with anyone. Regardless of how nice they may seem, regardless of sex or age, do not tell people where we are headed next. Of course, 99.9% of people are going to be lovely, well-wishing individuals. But, it only takes one bad guy to know where we are headed next to put an end to our otherwise enjoyable trip.
In this case, however, he knew exactly where we were headed as he was on the same plane as him. So we told him well Mazar-i-Sharif of course. He then explained that actually, he was Taliban. This, of course, took us by surprise. Our fixer and guide exceptional, Kausar asked him a few questions and confirmed he was indeed Taliban.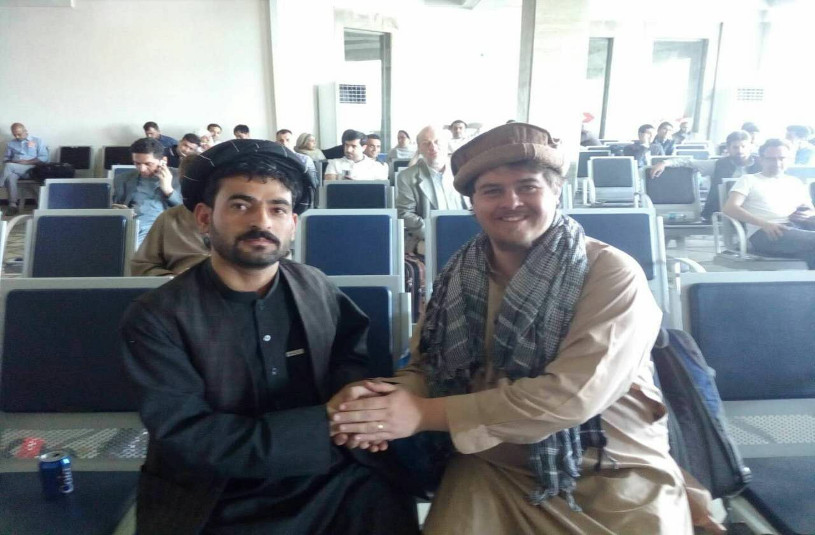 He assured us we shouldn't be concerned, as he had no issue with us as we were just innocent tourists who were being very respectful to his country and his customs. Especially since we were traveling with locals and wearing local clothing. Expats in Afghanistan normally travel in convoys, with armed protections, private helicopters, and large tanks in tow. They normally do little to blend in with locals and if anything completely disrupt the life of locals. However, here we were, behaving like any local Afghani would. He also explained that the Taliban's modus operandi was to target institutions of the state, whether it be police, military, government institutions and of course foreign governments present in Afghanistan. He told us he detested the targeting of normal civilians, Afghan or Foreign.
"He confirmed he was indeed Taliban"
We continued chatting, appreciating that he definitely had some 'unique' views on the situation in Afghanistan. And certainly not a view we usually would hear. It was also clear he was as interested in us as we were with him, so he suggested we take some happy snaps together. He very much enjoyed taking pictures with the boys, holding our hands up high, shaking them as if making a peace agreement. However, he clearly felt a lot more uncomfortable with the girls, keeping a very stern face and a comfortable distance. It was then, unfortunately, time to board our flight.
.