Iraq is one of our hottest destinations and why wouldn't it be. It is both the cradle of civilization, with fascinating ruins of Ur and Babylon and was at the center of the news until very recently as it was the hotbed of the ISIS conflict. It is now possible to have a safe and pleasant time in Iraq, from Baghdad to Basra. It might seem difficult, but, actually, getting on an Iraq Tour from the UK doesn't have to be a headache!
Getting on a tour
At the moment, people who want to visit Iraq as tourists have to travel as part of a tourist group or as pilgrims. To go as a pilgrim is quite difficult, as you'll have to be sponsored by an Imam, a difficult thing to do if you are not a Muslim! However, going on a tourist group isn't so hard, we're there for you! At the moment, the Iraqi government considers a tourist group to be five people of the same nationality. This might be troublesome if you do not have four friends willing to go to Iraq with you. So to get on an Iraq tour from the United Kingdom, you would have to travel with 4 fellow British citizens. This is where companies like YPT come into play, as we are able to match you with like-minded travelers and have great contacts within the country to make your tour happen.
YPT is specialized in bringing UK tourists to Iraq and you'll find that dealing with us is very easy as we can accept local UK payments for the tour.
So have a look at our dates and pick the best Iraq tour for you!
Getting a visa for Iraq as a British Citizen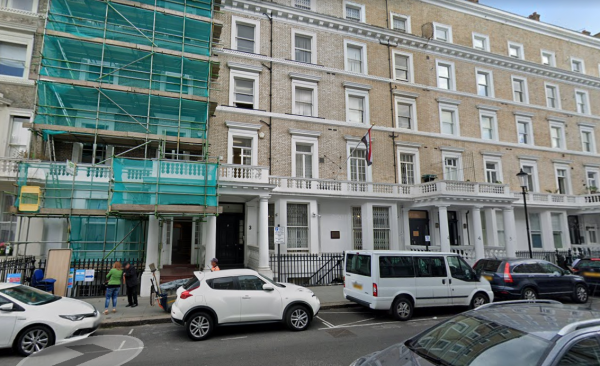 Once you are book on a tour, we will start applying for your letter of admission (also known as a letter of invitation), as we detailed here, getting a visa for Iraq isn't too hard, but might have to be done last minute. The issuance of the LoA can sometimes be delayed by the government quite a lot, but once you have the LoA, you've basically already have been cleared to get the visa.
As you'll have seen in the article about getting a visa, you'll have to apply in your country of residence or citizenship. This means that provided you are applying from the UK for your tour to Iraq, you'll have to visit the Consulate of Iraq in London with a copy of your LoA to get the visa. Be careful, there is both a Consulate and an Embassy of Iraq in London. The one that processes visas is the Consulate of Iraq.
You'll find the consulate here:
Address: Iraqi Consulate, 3, Elvaston Place (basement), London. SW7 5QH
Nearest tube station: Gloucester Road
Schedule: Monday to Friday from 09:30 to 13:00
Contact: Iraqi_consulate@hotmail.com 020-7590-9220
Once you bring them your LoA, you can expect a speedy treatment of it, the consulate in London being one of the most helpful and efficient diplomatic mission of Iraq. You should have your visa in no time.
Getting to Iraq from the United Kingdom
Once you have your visa, the day to start our tour will come soon enough. Due to the safety regulations of Iraq, we need to fly into the country together. This means that we meet before our tour in a country neighboring Iraq and that we then fly in together. Our tours enter Iraq from Najaf because it is much more relaxed there, but other tours could start from Baghdad.
Many countries have flights to Najaf and Baghdad. The cheapest flights are usually from Istanbul, Turkey and from Sharjah, United Arab Emirates.
To reach Istanbul from the United Kingdom is very easy, as there are many affordable and direct flights between London and Istanbul through both British Airways and Turkish Airlines.
To reach Sharjah from the United Kingdom can be a tiny bit trickier, but not so much, and if you really don't find any suitable flights, you can always look into flights to the nearby Emirates of Dubai and Abu Dhabi, which have regular shuttle services to Sharjah.
Once you are there, we board the flight to start a formidable adventure in the Levant! The arrival procedures are really not that tricky, but can sometimes be time-consuming. If you're traveling with Young Pioneer Tours, your Tour Leader will take care of all of that.
Leaving Iraq to go back to the United Kingdom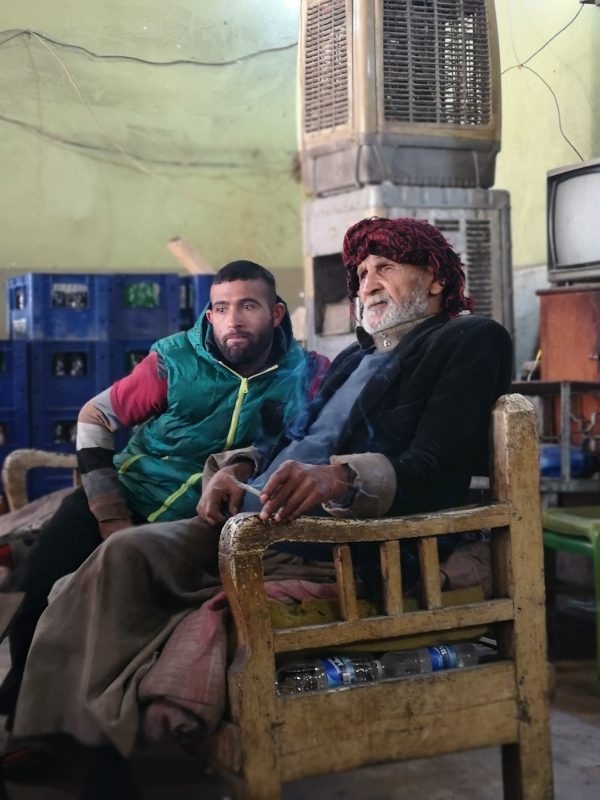 At the end of our tours, everyone can go back to their home or their next destination by any flight they wish to take. We generally finish our tours in Baghdad, which is connected to hundreds of destinations, it is only a matter of picking the best choice for you. You should always print your flight's details when traveling in Iraq as security might request to see it as you arrive at the airport.
In no time, you'll be back in the UK, sipping much less sweet tea.
Join YPT on our next Iraq Tour!
About Post Author
.