There's a Chinese joke that goes something like this.
A young man is sitting alone in his room and decides to watch some porn. He draws the curtains, turns on his laptop and sits down watching. Suddenly there's a knock at the door, he hits a button on his laptop and goes to answer the door. His friends walks in and sees the curtains closed and looks at the laptop and exclaims "you're watching Chinese football??!!" The young man races to the laptop and hits the button again. "No, no, no, I'm watching hardcore pornography!"
To say Chinese people are disappointed and embarrassed by both the Chinese national team and problems with corruption in the domestic game would be a bit of an understatement.
Chinese people certainly love their sport, and apart from the ubiquitous ping-pong and badminton, the number one sport is probably football with basketball a close second, although basketball is probably played more because of the lack of grass and open spaces in most of China. From the sprawling cities of Shanghai and Guangzhou to the hinterlands of Ordos and Tibet people everywhere are watching, supporting and playing football.
Indeed, they even claim to have invented football over 2000 years ago, with the game of kickball, 'cu ju' or Tsu' Chu, involving kicking a ball into a net and not being allowed to use the hands. This claim is backed up by FIFA and the absolutely, completely reputable source of Sepp Blatter himself.
Domestic Football in China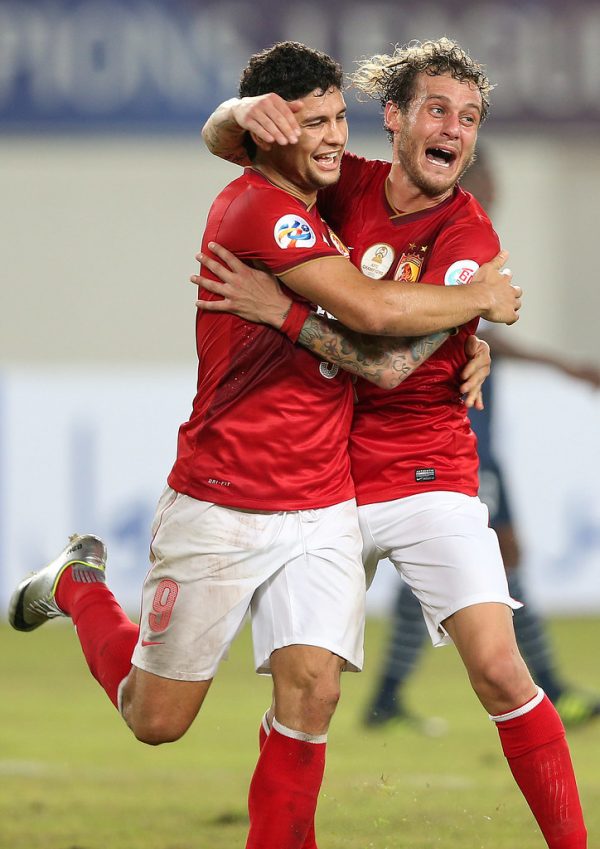 The Chinese Super League is the main domestic competition with a second tier Jia League beneath it. The origins of the league go right back to the early 1950s after the Chinese Communist Party took control, but its modern form comes from establishment in 2004.
In its early days the Chinese game was hit by scandal after scandal from match-fixing, gambling and financial corruption. Some clubs representing entire provinces up and left, moving to an entirely different province to play there. Like the masturbator in the aforementioned joke, this led to a huge amount of embarrassment and cynicism amongst Chinese fans.
But in recent years the popularity and strictness of laws have both risen sharply. There are 16 teams in the CSL, with teams such as Beijing Guo'an, Shenzhen Jianlibao, Dalian Shide and Shandong Luneng Taishan dominating early championships.
In the last decade however one team has dominated, Guangzhou Evergrande Taobao FC, winning the CSL in 8 of the last 9 seasons and finishing 2nd the one season they didn't win it. They have been managed by Marcello Lippi, Luiz Felipe Scolari and Fabio Cannavaro during that time, and also became the first Chinese team to win the AFC Champions League, Asia's preeminent continental competition, in 2013 and then again in 2015, finishing 4th both times in the subsequent FIFA Club World Cup.
Some other managers in the CSL you will have heard of are Giovanni van Bronckhorst, Jordi Cruyff, Quique Sanchez Flores, Rafael Benitez and Chris Coleman!
Top players who have played in the CSL include Didier Drogba and Nicolas Anelka, Seydou Keita and Frederic Kanoute, Yakubu and Paulinho as well as the more recent transfers of Oscar, Carlos Tevez, Ricardo Carvalho and John Obi Mikel.
There have been huge transfers from Europe into China, and increasingly so of players in their prime rather than the twilight of their careers, as Chinese football is money rich. In an effort to promote the national team though a cap on 4 foreign players per team was brought in, and any transfers over a certain amount of money had to be matched by the buying team with the same amount given to the national youth development fund, as a kind of tax on big transfers.
It should be noted however that corruption and odd behaviour has certainly not been totally eradicated from the Chinese game.
And the money in the Chinese game does have a knock on effect on other leagues, with teams from the English Premiership and other European leagues queuing at the gates to play friendlies and tournaments and get into the domestic market.
Is the Chinese national team any good?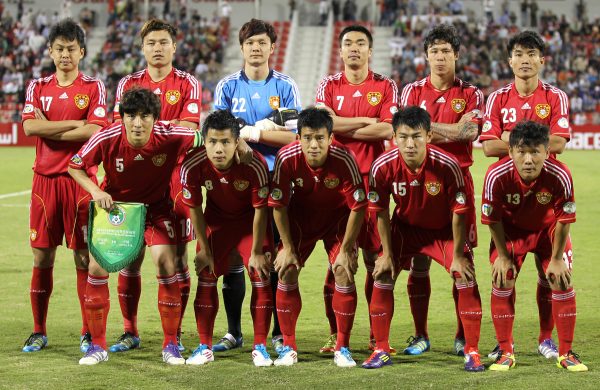 The short answer is no. China has played some sort of international football since the 1920s, being recognised by FIFA in 1931 and then again after the reorganisation of the football association with the coming to power of the Communist Party, in 1952. In much of the early years China refused to play games against countries who didn't recognise Beijing's sovereignty, so they had no real tournament qualification experience until the 1970s and onwards.
They actually finished third at the AFC Asian Cup in 1976, losing to hosts Iran in the semi-finals and beating Iraq in the 3rd place play off. But at this time teams like Japan and South Korea were yet to develop, let alone introducing Australia to the tournament.
China at last qualified for the FIFA World Cup in 2002 in Japan and South Korea, losing all their group matches and failing to score a goal. But in 2004 they were runners up in the Asian Cup on home soil, losing to Japan in the final.
Problems in the domestic game affected the national team who played out a number of embarrassing matches against teams like Singapore, and they have failed to qualify for a World Cup or to make any kind of progress in the Asian cup since.
It should be noted that Hong Kong, Macau and Taiwan, under the name Chinese Taipei, compete separately in international football and have their own domestic leagues.
Have I heard of any of their players?
Some Chinese players did play successful abroad, including Fan Zhiyi, Li Tie and Sun Jihai in England, there have been others in other European leagues and currently the Chinese star Wu Lei plays for Espanyol.
Interestingly, although it is very difficult to naturalise as a Chinese citizen some players have found a way to play football in China. The Brazilian Elkeson, known in Chinese as Ai Kesen, naturalised as a Chinese citizen and has been one of the most successful players in the CSL, making his debut for the national team in 2019 and scoring 3 goals in 4 matches already.
You may not have heard of Li Ke, but that is the name the English-born Nico Yennaris goes by now, having naturalised as a Chinese citizen. He had played previously for the England youth team and also Arsenal and also made his international debut for China in 2019.
What about Women's Football?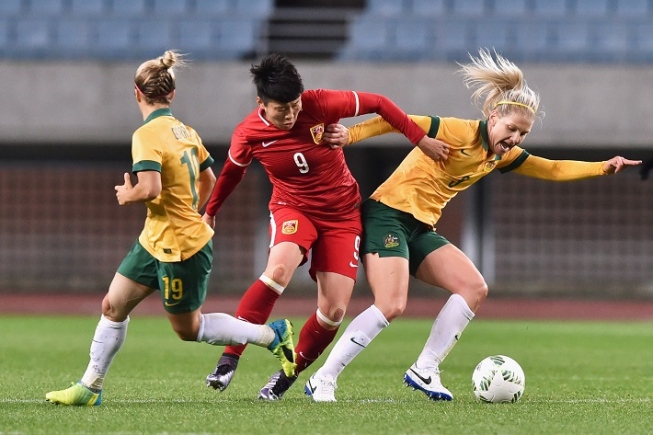 Contrary to the experiences in men's football, the Chinese women's team has enjoyed quite a lot of success and played at a high level. They were the runners up in the 1999 World Cup and the 1996 Olympic Games before that. They have been crowned the champions of the Asia Cup 8 times, although their last success was in 2006.
Women were only allowed to play football in China properly from the 1970s onwards, but Chinese people often contrast the humble, hard-working attitude of the women's team, which brings some amount of success, with the arrogant, complacent and spoiled men's team, which is more embarrassing than being caught watching pornography!
What are the prospects for Chinese football?
It is no secret that current Chinese president Xi Jinping is a big football fan, and actually supports Manchester United. His dream is within the next decades to see China qualify for the World Cup again, then host the World Cup and finally win the World Cup. The last of these dreams is fairly outlandish, but the first and second are not far from the possibilities for football in China. With more money going into youth development and training facilities around the country as opposed to the previous strategy of investing in foreign talent there will hopefully be some improvements in the national team in the coming years.
Visit China with YPT on our range of tours from ghost cities to communist relics and let us organise watching a football match for you!
About Post Author
.