What is it like flying Air Arabia to Socotra, how long does it take, what is the schedule and how do you get tickets? This is the YPT Guide!
To read about Socotra Airport click here
Air Arabia to Socotra Schedule
Technically the schedule has Air Arabia leaving Abu Dhabi every Tuesday and returning every Tuesday. It departs at 10.10 am from Abu Dhabi, in theory, but in reality at 11. On the Socotra to Abu Dhabi route it is supposed to leave at 12.10 arriving at 15.35 pm, but if you are really bad luck then it might not leave until 2 pm. The outward flight also not only regularly fills up, but involved you getting to the airport at 6.30 am to secure your ticket lining up and then not getting chance to even check in your bags, or go through until 8, or so. This just is the way it is and you need to do it to confirm your flight.
Sadly it is largely the same coming back too, but in a different sense. Your local guides and the airport itself want you checked in as early as possible, but this never takes into account the actual time of the plane. Again be prepared to spend 4 hours, or more at Socotra Airport, not exactly the most interesting place in the world.
What is the Air Arabia flight to Socotra like?
The actual flight itself is not all that bad, although with seats restricted pretty much always busy. This means that if you want an aisle seat you will need to request it fairly promptly. Flight chicken does not work when flying to Socotra.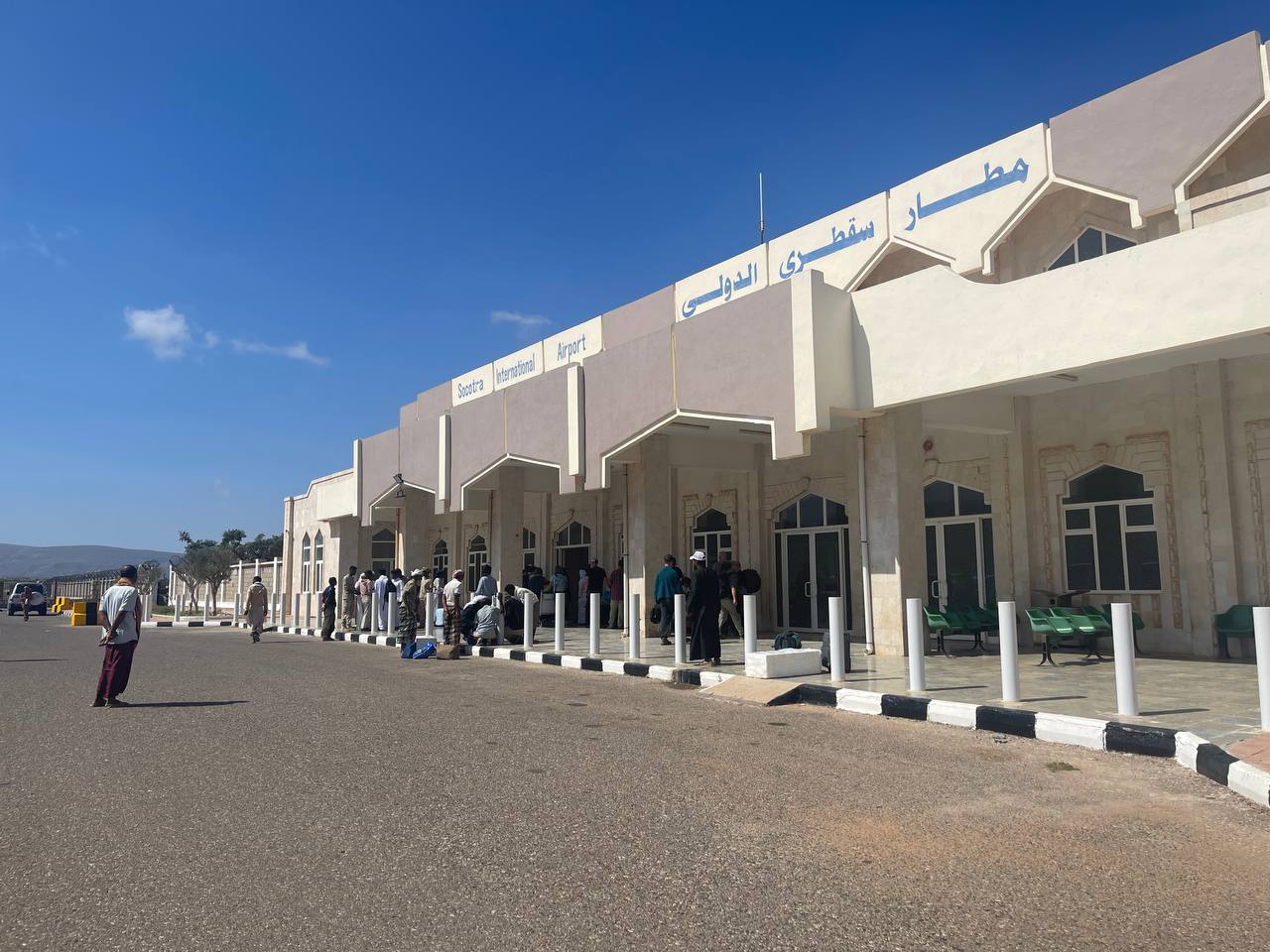 And thankfully there is food! On the way out this consisted of a not very nice rice dish, but on the way back it was a beef macaroni dish that was quite delish. Understandably there is no booze on the Air Arabia flight to Socotra, or back……
Comfort wish this is halfway between. Being on a budget nightmare like Wizz and Say Etihad. Its a gulf airline, but also no frills with them using the Airbus A320 on this particular route.
Getting a ticket for the Air Arabia flight to Socotra
Some have questioned why you would use an international gent for Socotra, but the answers are multifold. Firstly there's the sheer amount of organization in putting together the perfect tour to Socotra, but perhaps more importantly there is the flight!
Getting tickets for Abu Dhabi to Socotra and back is not easy and cannot just be booked online, hence all the pomp and ceremony that goes into the trips. Overall not a great flight, not an awful flight, but a necessary evil if you want to see Socotra.
If you want to see what it is like flying Air Arabia to Socotra click here
About Post Author
.