FC Sheriff Tiraspol are nothing new to me, I have spent 10+years traveling to Transnistria and Tiraspol, and have even lived there! I had been meaning to write about the great FC Sheriff Tiraspol for a while now, but had not gotten around to it. With Sheriff spanking Real Madrid, now seemed as good a time as any.
What is Transnistria?
We will keep this quick as we have written A LOT about Transnistria, a place that has been called many nasty things such as "the only place that didn't get the memo about the Cold War ending" to simply being called a "mafia state".
They are in fact an unrecognzied, but de-facto functioning state with their own currency, passports, but alas no football league. The long and the short of it is they do not want to be part of Moldova and are for the most part ethnically Russian.
You can read our Transnistria guide here
FC Sheriff Tiraspol – WTF is Sheriff?
Another subject I have written a lot on, so I will give the brief condensed version. After the fall of communism Transnistria had a President called Mr Smirnov, this was completely not ironic. His son decided to start a company called Sheriff.
Completely coincidentally Sheriff became the biggest company in the country owning basically every supermarket, gas station and well everything of value in the country. They have lasted longer than President Smirnov himself.
And what do you do if you are a huge oligarch-type company? You start a kick-ass football team of course!
To read my in-depth guide to Sheriff Corporation click here.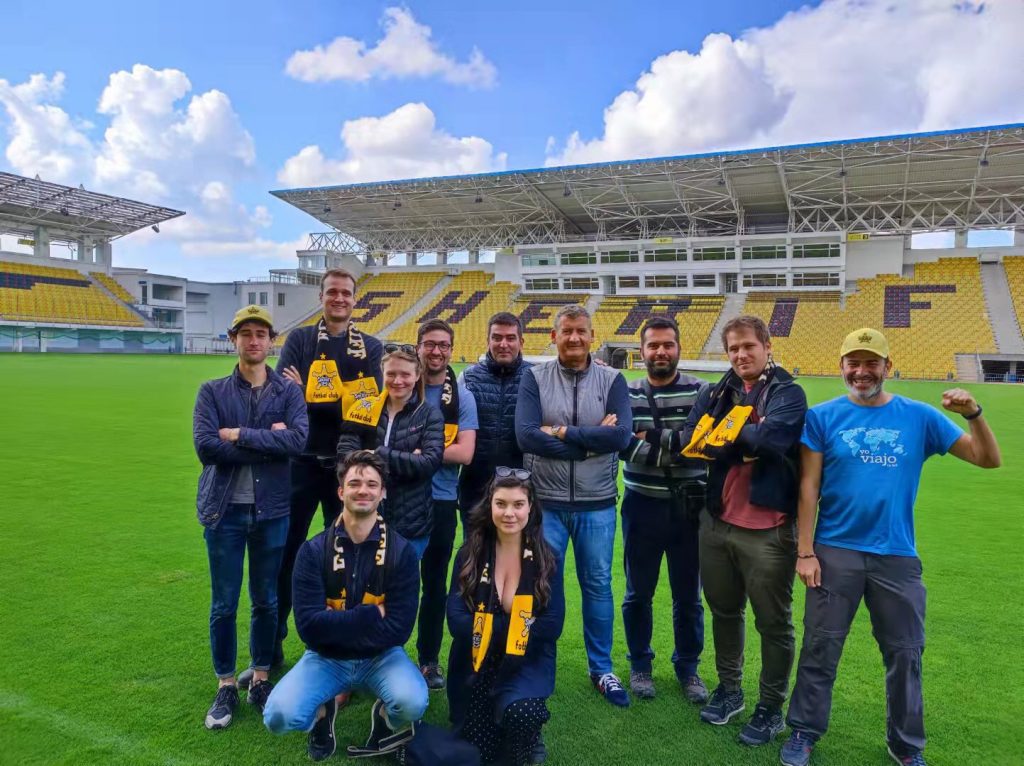 Football in Transnistria
Another subject that I will not go too nuts on, because we have covered it before. Transnistria play non-FIFA football, but their teams and players compete in the Moldovan football pyramid, because, well they want to exist in the football world. After all beating Real Madrid is better than beating Tuvalu, it really is that simple.
To read about Transnsitrian Football click here.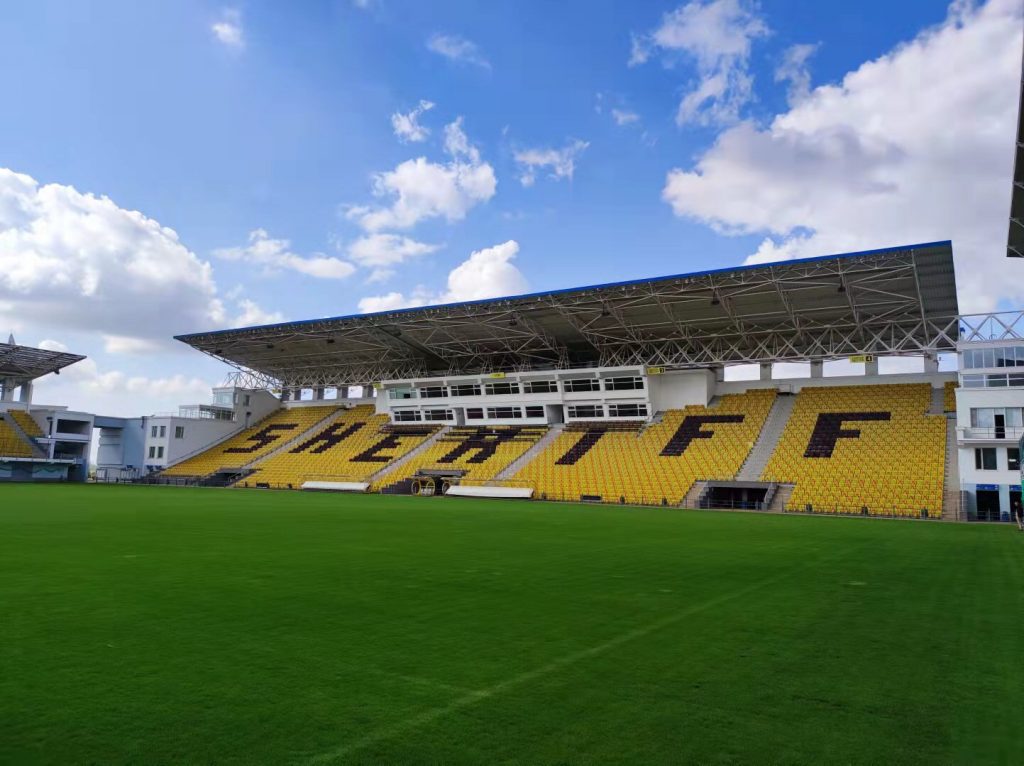 A history of Football Clubs from Transnistria
FC Sheriff Tiraspol were far from the first team in Tiraspol, in fact they are rather young, which we will get to in a bit. There were in fact a number of teams repressing Tiraspol, both during the USSR and later on, the first of which was CS Tiligul-Tiras Tiraspol.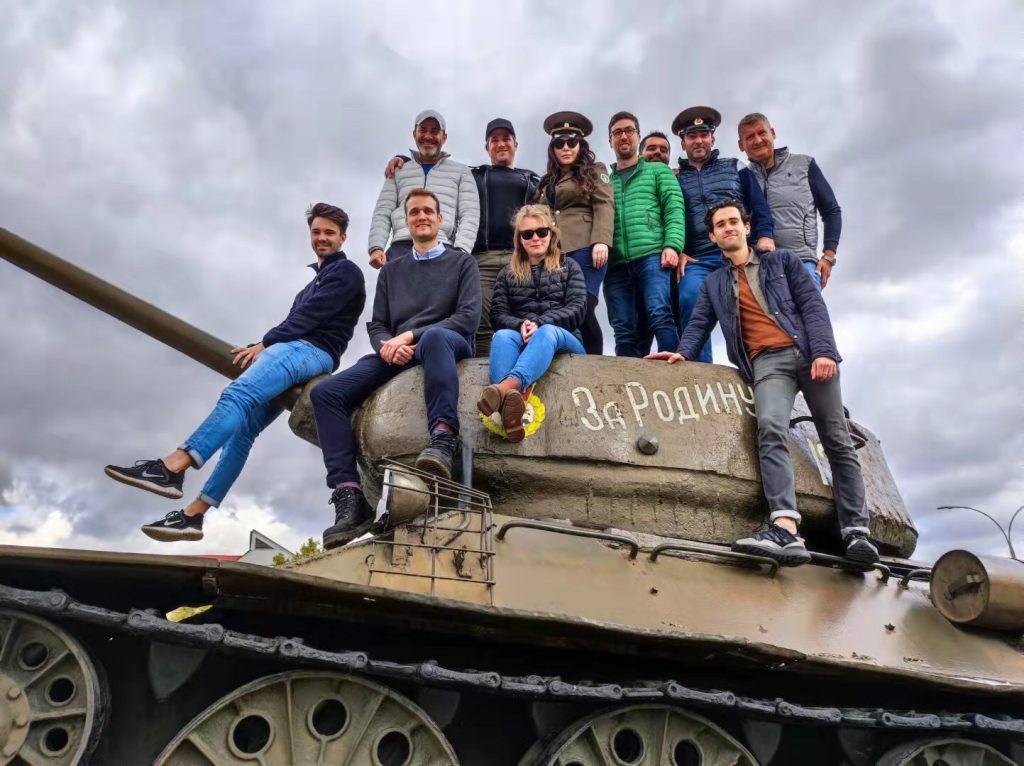 CS Tiligul-Tiras Tiraspol
CS Tiligul-Tiras Tiraspol might feel a little hard done by as they were the first team ever to represent Tiraspol. Formed in 1938 before Tiraspol was even part of Moldova they competed in the Ukrainian lower leagues and operated under a whole heap of different names – see as follows.
Spartak (1938 in Ukrainian SSR)
Pischevik (1961–1962)
Luceafărul (1963–1965)
Dnestr (1967, 1968–1969)
Energiya (1967)
Start (1978)
Avtomobilist (1979–1985)
Tekstilschik (1986–1989)
Tiras (1990)
Tiligul (1991–2003)
Tiligul-Tiras (2004–2009)
Olimpia-2-Tiligul (2009–2011)
Olimpia-2 (2011–2014)
Zaria-2 Bălți (2014–present)
What would miff them most is that in 1991 they finished second in the Soviet First League – the second tier of Soviet Football. This would have meant playing 1992 in the Soviet Supreme League. Sadly Mr Gorbachev and Mr Yeltsin had other ideas and they were thrown into the Moldovan mix.
To read about the Gorbachev Pizza Hut add click here.
They were to win 3 Moldovan Cups, and one league championship before dissolving under the pressure of the nightly Sheriff! The club now exists as a reserve team for another Moldovan club. As falls from grace go this was pretty epic.
FC Tiraspol – what about the Sheriff?
At one point there were to be 3 teams in Tiraspol, with FC Tiraspol being found in 1992 as Constructorul Chișinău. The club won one league title and a couple of cups before moving to Transnistria in 2021.
Since moving to Tiraspol the club have won the Moldovan cup and regularly participated in Europe. They once beat an Armenian team. Yes that is their claim to fame. To say they are the second team of the city would be an understatment.
FC Sheriff Tiraspol
Fotbal Club Sheriff (Russian: ФК Шериф Тирасполь), commonly known as Sheriff Tiraspol or simply Sheriff were formed in1997 as Tiras Tiraspol. One year later they were taken over by the men with the money, renamed and turned into a powerhouse.
The club were promoted from the second tier of Moldovan football in 1998, won their first title in 2001 and have since racked up 19 championships. Yes, do that math on this one.
Since that first title they have only failed to be champions twice, also winning 13 cups. Not bad going when you are essentially from a war-zone!
Why are FC Sheriff Tiraspol so good?
In a word money! Sheriff have money that they plough into the club. The rest of Moldova is the poorest country in Europe. There are also parallels here with FC Sheriff Tiraspol and Monaco in that they represent a "nation". This is a club Transnistrians are proud of, so spanking very other club in town certainly adds to the national prestige of Transnistria.
Money also means they have really good foreign players, some of the few foreigners to live in the country. One of the others is Tim from America and I was briefly a foreigner living in Transnistria too
You can read about when I lived in Transnistria here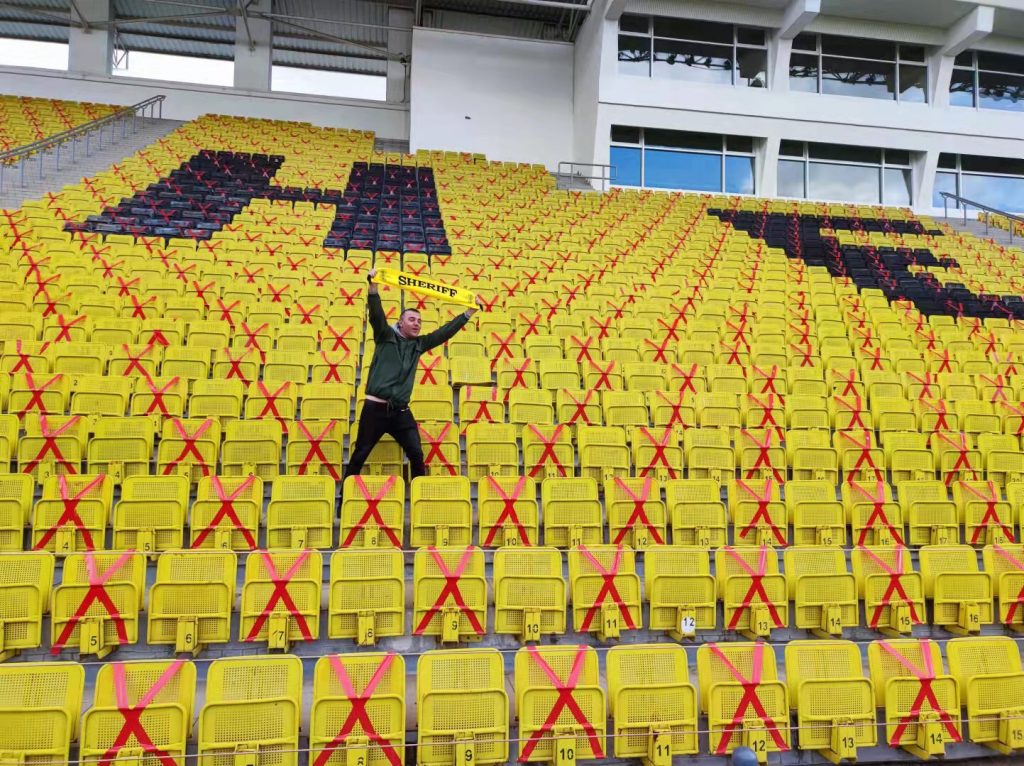 And the FC Sheriff Tiraspol Stadium?
Located on the outskirts of the city, this is another area where they have much more in common with Real Madrid and Barcelona than say FC Chisinau. FC Sheriff Tiraspol have a very impressive reserve stadium next to their main stadium, which itself is a marvel, particularly when compared to other stadiums in the former USSR.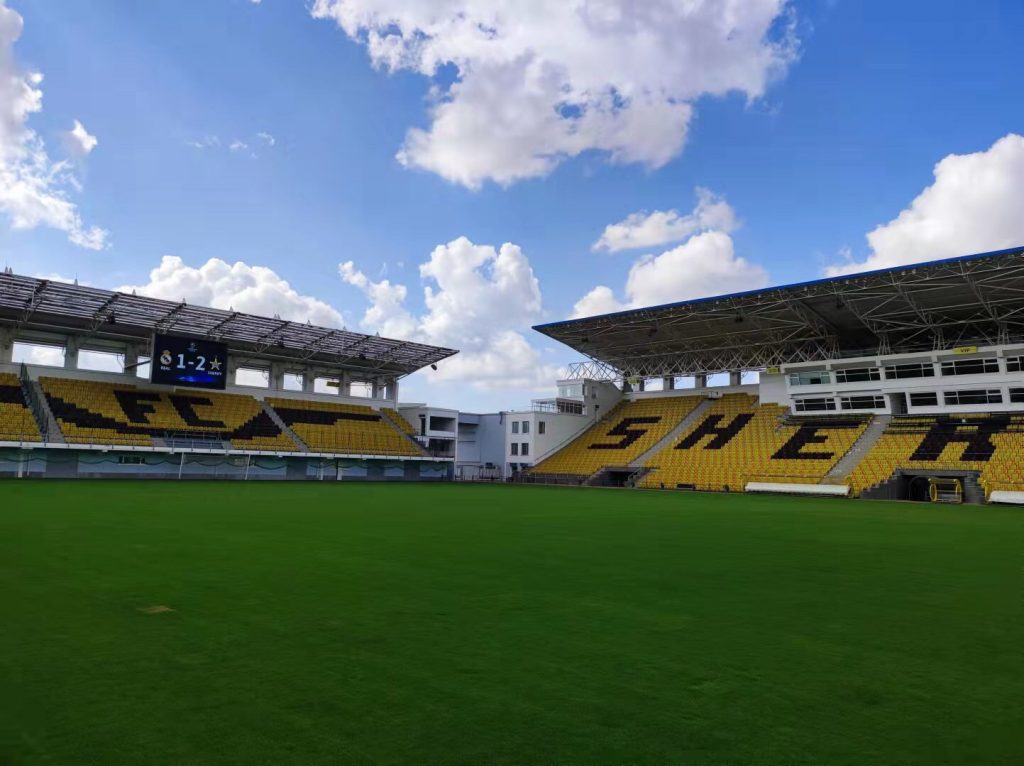 And that is everything you need to know about the new Sheriff's in town. FC Sheriff Tiraspol. You can check out our Transnistria tours here , or better still join us for FC Sheriff Tiraspol vs Real Madrid down in the mean streets of the Soviet Wastelands!
Want to watch FC Sheriff Tiraspol take on Real Madrid? Click here.
About Post Author
.