As you may have heard, the world-famous Mass Games are confirmed to return to Pyongyang for a third straight year, returning to the DPRK's largest stadium, the 150,000 capacity May Day Stadium in celebration of the 75th anniversary of Liberation Day this August.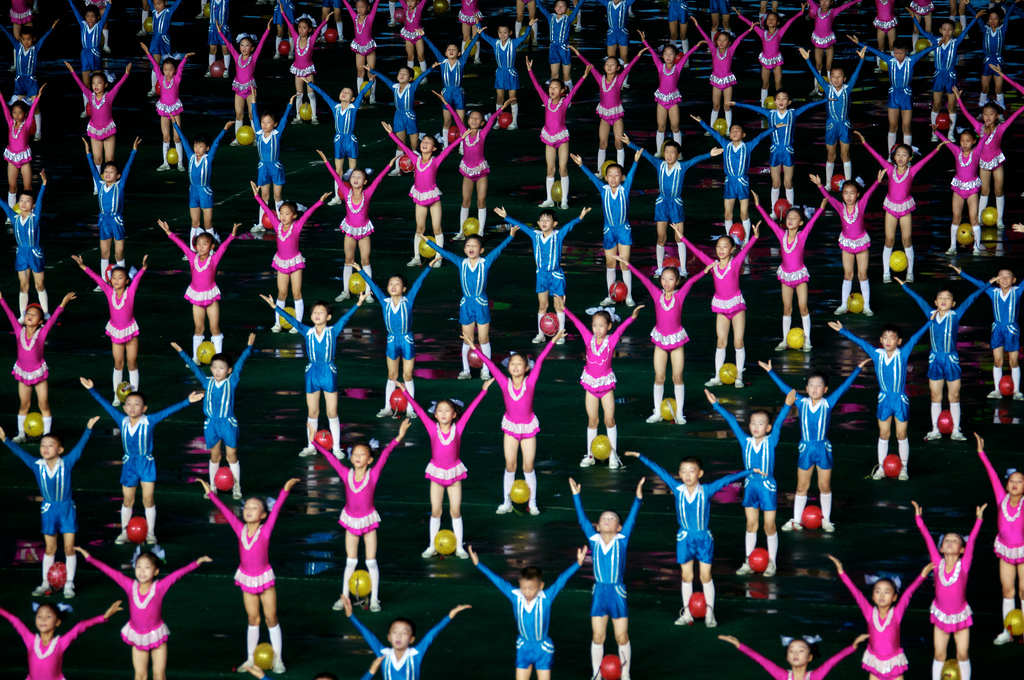 ---
Not to be confused with a Mass Dance, the Mass Games is the Guinness Book of Records approved "largest gymnastic and artistic performance in the world." First performed in 2002, the Arirang Mass Games featured over 100,000 participants in a 90-minute display of gymnastics, dance, acrobatics, and dramatic performance. Together with music and other effects, coming together wrapped in a highly politicized and synchronized package.
With the name "Arirang" referring to undoubtedly the most famous Korean folk song depicting the tale of two lovers, as well as the name of the last Mass Games, this was the piece of music played at the recent Pyeongchang Winter Olympics which saw both North and South Korean athletes walk under a unified Korean flag.
With large celebrations such as Military Parades and in this case, the Mass Games happening on national holidays every consecutive five years (i.e. the 5th, 10th, 15th, 20th anniversaries, etc) it's unknown whether the Mass Games will take place again in the future. Don't miss your chance to witness the return of a brand new Mass Games performance this Year!
Tours To Join This August – October 2020
Young Pioneer Tours is offering a range of tours suited to a range of budgets to witness one of the greatest shows on earth.
Contact us today to secure your spot on any of these tours while spots last!
About Post Author
.