Lock a few football geeks, country counters, travel freaks and micronation nerds into a room and you end up with debates over whether or not the Faroe Islands is a country, why Antarctica don't have a national football team and indeed why on earth the independent disused oil rig of Sealand didn't win the World Cup in 2018. At YPT we love a taste of the obscure on our journeys.
So, long story short – UEFA and FIFA allowed the entrance of Gibraltar and Kosovo as international football teams in recent years on the premise that they wouldn't be able to play Spain or Serbia respectively. Well, unless they both somehow qualify for the World Cup and end up in a group with one of those teams!
Both countries have a chance to make it to the FIFA World Cup, despite the fact that neither are recognised by the United Nations as countries. Of FIFA's 211 member states, many of them are not actually recognised by the UN. On the flipside, recognised UN countries such as Nauru, The Vatican City State, Monaco and the Sovereign Military Order of Malta don't actually have international football teams that can qualify for the World Cup.
First Up: The Fake (Alternative) World Cups
For real football geeks, there are four "fake World Cup tournaments" to go alongside the four yearly real thing. Those tournaments are:
– the Island Games (held in 2019 between islands such as Faroes, Isle of Wight, Jersey, Rhodes etc.)
– the CONIFA World Cup (held in England in 2018 and won by Kárpátalja v. Northern Cyprus in the final)
– the VIVA World Cup (last held in Kurdistan in 2012 and won by Iraqi Kurdistan v. Northern Cyprus in the final)
– the UFWC World Cup (whereby every match is a final, and winner stays on, dating back to the first ever international between England and Scotland back in the 1880s, the current champion is The Netherlands)
Once you have finished checking out those links, here are 8 countries in Europe that have never even attempted to qualify for the World Cup, because they remain unrecognised by FIFA as countries, or simply they haven't even applied. Maybe one day…
1.Freetown Christiania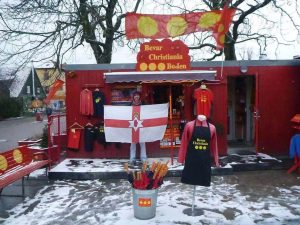 Nestled inside the 1992 European Champions Denmark, sits Freetown Christiania. This is a breakaway republic that began life in 1971 when squatters led by Jakob Ludvigsen declared independence from the Danish. The country has a flag, its own beer, its own currency (the LON), its own laws (e.g. no motorised vehicles, soft drugs are legal) and a self-made border separating the country from Denmark. Christiania is a small area with a population of around 800, which increases in peak tourist season. There is really not much land here on which to build a national football stadium, and the country's only team currently play in the lower reaches of division 2 in a local Copenhagen league.
Home stadium – Stoner's field next to Nemoland bar, accessed via Pusher Street.
Colours – Red shirts with 3 yellow circles on them.
Probable FIFA ranking – Disqualified for failing a urine test.
Website – https://www.csc1982.dk/
2.Sealand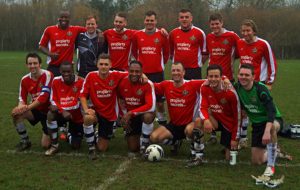 Sealand have actually played a few official football matches as a country! However, the biggest problem for them is their country is basically a disused army platform/oil rig on the North Sea, just 13 miles off the coast of England. This means that facilities are limited and indeed the country doesn't actually have enough land to build a football stadium on.
A five-a-side court is an option of course, but you would need big walls. Otherwise when Chrissy Waddle hits a penalty, you'll be having to dive into the cold waters of the North Sea to retrieve the ball. However, Sealand found a solution and have so far played all 12 of their internationals on foreign soil. Impressively they have only lost 3 of those matches in normal time (and 1 on penalties). Since their first international in 2014, Sealand have beaten Alderney 3 times, Chagos, Seborga, Raetia, Chagos Islands and gained an impressive 2-2 with Somaliland.
Home stadium – 5 a side pitch with transparent walls to stop the ball going into the North Sea.
Colours – Red, white and black.
Probable FIFA ranking – Very hard to beat at home, and also impressive off the island, underdogs for a European Champion place with potential to "do an Iceland".
Website – https://www.facebook.com/SealandFA/
3.Sark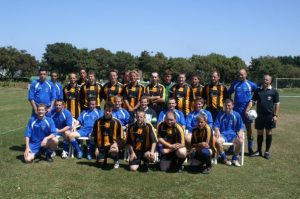 Sark wins hands down in the competition of "worst international football team…ever". How is that you might ask? Well, they have only entered one international football tournament in their entire history and that was in the 2003 Island Games. Sark lost all four matches by at least 15 goals! Their total record after four games (v. Greenland, Gibraltar, Isle of Wight and Froya) was scored 0, conceded 70. They are also the only team to fail to score a goal in the history of the Island Games football tournaments!
Also, these days Sark doesn't do away matches – they only play friendly games against any opposition that wants to visit the island and play them there! The island has no airport or motorised transport other than a tractor; therefore, you must get to the stadium (the pitch in the country's only school) by boat from Guernsey and then up the hill by tractor and cart.
Home stadium – The Primary School Pitch on Sark
Colours – Red top, white shorts.
Probable FIFA Ranking – The VERY bottom team, always. The worst ever.
Website – https://en.wikipedia.org/wiki/Sark_football_team
4.Catalonia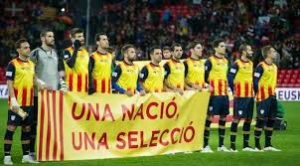 When Spain won the World Cup in 2010, many Catalonians claimed it was really their victory as players such as Iniesta, Xavi, Puyol, Busquets and Pique are all Catalonian. Impressively, Catalonia has played over 50 international matches as a country, they once had Johann Cruyff as a manager and over 120 of their players have also played international football for other countries. Of these players, the countries represented include Andorra, Spain, Equatorial Guinea, Serbia and France and more than 50 Catalonian internationals have played in a World Cup.
With a huge stadium, the Nou Camp and vociferous support, Catalonia would more than likely qualify for every major tournament, and in the process weakening the Spain national team.
Home stadium – Nou Camp, Barcelona
Colours – Red and yellow stripes
Probable FIFA Ranking – Top 20 consistently and will give the World Cup a pop.
Website – https://www.fcf.cat/
5.Podjistan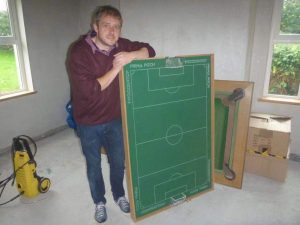 The People's Republic of Podjistan sure is an interesting enigma. It is a country completely landlocked within Northern Ireland. Northern Ireland itself is recognised by FIFA as a country for football purposes at least. In fact, Northern Ireland is the smallest country ever to make the World Cup quarter finals (a feat they achieved twice – in 1958 and in 1986). Podjistan, however, is a much smaller fry and you might be shocked to learn that this country of fewer than 20 residents has played in an international football tournament! Yes, the supreme leader of Podjistan, Simon Stewart played in international Subbuteo.
However, he actually represented Northern Ireland despite being a pure Podjistani native. As a result, Podjistan is the only country in the world to declare Subbuteo as their national sport. The country just about has enough room to house a proper stadium; however, this would involve annexing some of Northern Ireland's cow field as well as demolishing the haunted house that makes the country what it is.
Home stadium – The Subbuteo pitch in the Upper Floor of the People's Palace (capital 'city' of Podjistan)
Colours – Home kit – rainbow tops with black shorts. Away kit copies Northern Ireland's colours.
Probable FIFA Ranking – Top 10 in Subbuteo, Bottom 10 in real outdoor grass pitch football.
Website – https://www.facebook.com/pg/Podjistan/posts/
6.The Vatican City State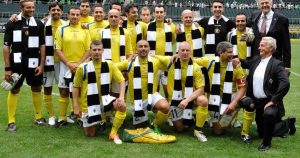 While Saudi Arabia is a country of strictly Islam believers, The Vatican City State is the home of the Pope, and a 100% Catholic country. As the Pope and Priests have taken a vow of celibacy, it means they will not get married in their lives so only a male team is possible, and in theory, only males will watch the match, which could cause controversy.
However, the country is rich in spirit and has plenty of cash. The country is also very peaceful so there won't be much rivalry. Away fans will be welcome to the future stadium in St. Peter's Square. Joking aside, the actual Vatican City State football team have played 10 matches and have only mustered one win. However, they gained three 0-0 draws, which proves they are good at saving, and dealing with crosses. Their opponents have ranged from Borussia Dortmund to Palestine to San Marino to Monaco.
Home stadium – Well out of respect you can't play football inside a church or a museum, so it has to be – St. Peter's Square.Colours – Whatever the Pope tells them, normally yellow and white with a cross on the front.
Probable FIFA Ranking – They'll be excellent at crosses and sure to become the saviour of many. However, the Vatican City State's lack of an out and out goal-scorer will ensure they are eliminated in the group phase.
Website – https://en.wikipedia.org/wiki/Vatican_City_national_football_team
7.Monaco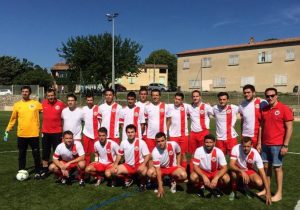 Monaco, like Catalonia, possesses one of the biggest stadiums in the world for a country that isn't a member of FIFA. Why they are not an official national team is beyond me. Instead, in a bizarre move, they play as a club team in the French League and they play players who are not exclusively born in or living in Monaco. Think about this lunacy – this would be like Uruguay not having a national team, but 11 players using Montevideo as a home venue for matches in the top division of Argentina's league!
It seems that Monaco is a rich country and its football team is successful in France, so there has been no need to introduce a national team. To begin with, they would have to enter the UEFA competitions as a bottom seed, alongside the likes of San Marino and Liechtenstein and they would then have to play players who have Monaco citizenship, thus weakening the team, since the Monaco club team has a pool of players from all around the world and whose past players include Jurgen Klinsmann and Youri Djorkaeff.
However, the actual Monaco National Team does exist and they first played a match in 2001, beating Tibet 2-1. They have since played the likes of Gibraltar, Vatican City, Isle of Man and Occitania.
Home stadium –Stade Louis II, Monaco
Colours – Red and white.
Probable FIFA Ranking – Despite having a great football history and a nice stadium, most of the Monaco club stars were born outside the country, so expect them to fall into the same level as San Marino and rarely to manage a goal, never mind a draw or win.
Website – https://en.wikipedia.org/wiki/Monaco_national_football_team
8.The Sovereign Military Order of Malta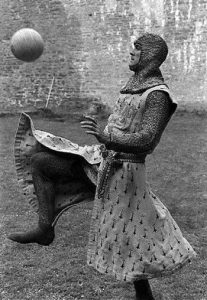 The biggest problem for the Sovereign Military Order of Malta is that they are the only UN-recognised entity without any actual land. This would mean they have to play all their matches abroad in an even more complex situation than Sealand. However, on close inspection, it is clear that the SMOOM actually have a 99-year lease on a property on a fort in the island of Malta. The top part of this fort could be easily developed to include a football pitch, though there is little in the way of transport links or parking space. Besides, the country is made up of knights who are excellent in battle, in defence and protecting invasion so the country will be difficult to break down.
Home stadium – The Upper Fort, Malta for the next 97 years, or "The Invisible Stadium" (the only country in the world without any land to play on) and all the matches must be played at Knight.
Colours – Red and white, with silver bulletproof clothing and knight's helmets.
Nickname – "The Knights"
Probable FIFA Ranking – Disqualification due to breach of clothing rules (wearing metal headgear and brandishing swords), while 4-0 up on Brazil and 7-3 upon France.
Website – https://www.orderofmalta.int/
By Jonny Blair, travelling Northern Irishman, global nomad, whack packer, backpacker, everyday tourist, globetrotter, groundhopper, football geek and micronation nerd.
Follow Jonny's travels at:
https://www.northernirishmaninpoland.com/ and https://dontstopliving.net/
https://www.twitter.com/jonnyblair/
https://www.facebook.com/donotstopliving/
https://www.instagram.com/jonnydontstopliving/
Interested in more non-FIFA-recognised national football teams? Check out our sister site's guide to football in the Marshall Islands, the Nauru and Tuvalu. 
About Post Author
.