**Update February 2023** – There is now a 9pm curfew in effect in Havana. Enforcement does not seem to be strict but in theory anyone on the streets after this time can receive a fine. This does not affect other provinces of the country.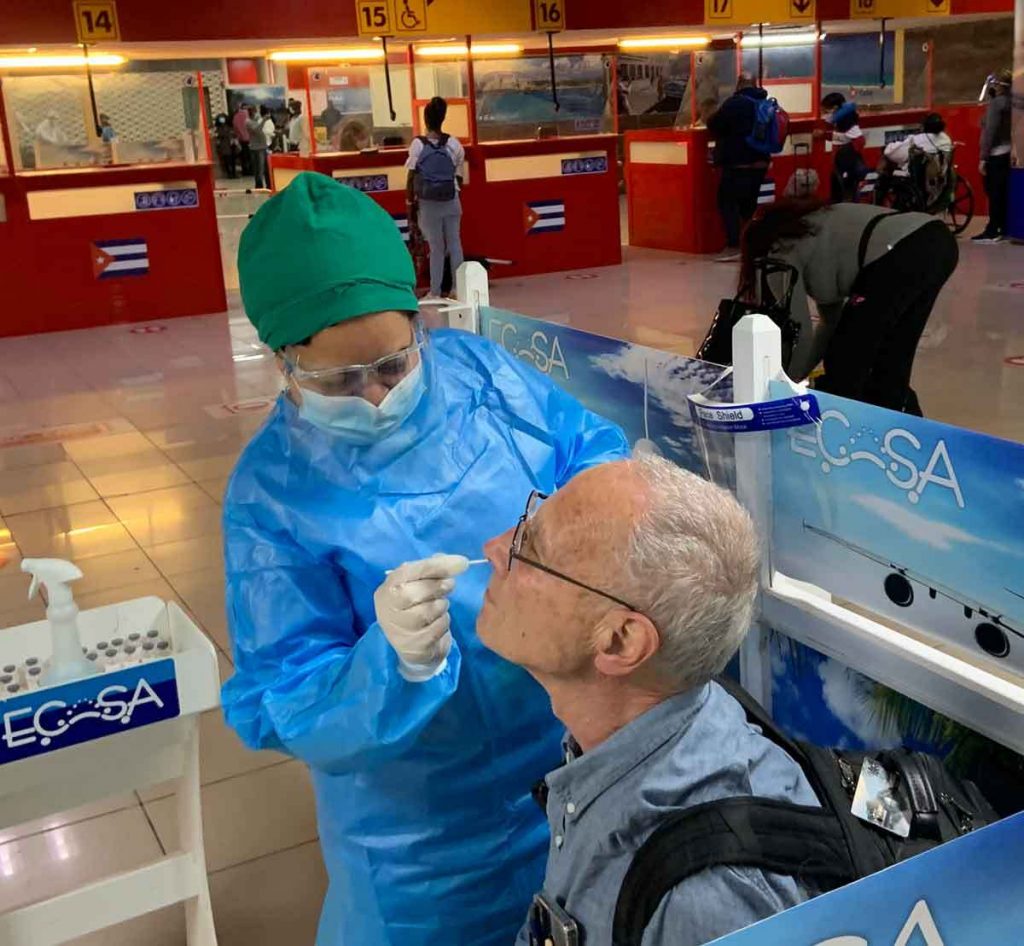 In November 2020, Cuba's international airports reopened and started receiving passengers from all over the world. Subsequently Cuba was forced to reintroduce some restrictions in order to prevent any breakout of the new strains of COVID which are circulating in some parts of the world.
Scheduled flights are arriving in Cuba from Europe; however regional flights (including the USA, Mexico and Panama) are currently very restricted. All travellers to Cuba will be required to present a negative COVID-19 PCR test result certificate, taken within 72 hours prior to arrival in Cuba.
On arrival, Cuban doctors will give another mandatory PCR COVID test ("brain poke") to arriving passengers. This costs USD $30; it is sometimes already included in the cost of the plane ticket. Visitors must then isolate in a hotel – it is no longer permitted to pass the quarantine period in private accommodation (casa particular).
It normally takes around 48 hours for the results of the test taken at the airport to arrive; during this time visitors must remain in their hotel rooms. After this they are free to use the hotel facilities (pool, bar etc) but must not leave the hotel.
On day 5 after arrival, yet another PCR test will be taken; once a negative result is received (~48 hours) the visitor is free to leave the hotel and can move to private accommodation if desired.
Ignoring official restrictions?
Whilst we have heard of people ignoring the official restrictions and travelling around Havana and Cuba without any problem. We can't recommend this, both from the point of view of being a responsible citizen in times of pandemic, and because of the risk of penalties for breaking the rules.
In summary, provided you don't mind staying in a hotel for about 7-10 days – Cuban is open for tourists! YPT is always happy to arrange private Cuba tours for visitors. Do please contact us if you are interested in this, or would like us to keep you up to date about the situation in Cuba.
About Post Author
.