Which countries are free from Coronavirus? How many free countries are there? And where are the Coronavirus free countries? These are the questions that many people are asking these days.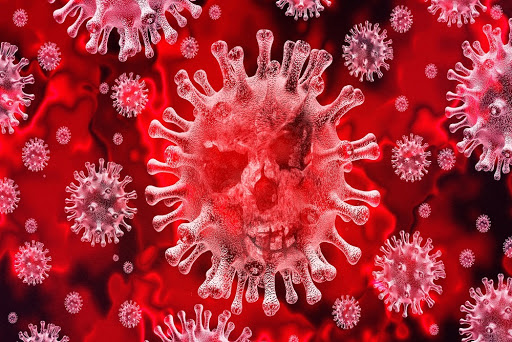 We decided to find out!
Let us start with the definition of a country. There are 193 UN member nations, plus the Vatican City and Taiwan. That gives us a list of 195 countries. We won't get into the whole "what counts as a country" debate. If you would like to get more into that, you can read our article here.
How Many Countries Are Coronavirus Free?
There are currently still 12 countries that have yet to declare a single case of the Coronavirus (COVID-19). This doesn't mean they have beaten the pandemic; instead, what it means is they have still yet to officially declare any positive cases of the virus within their borders.
This has made their economies much more resilient to the closing of borders. The Pacific Island nations also went through a measles outbreak during the end of 2019 in which severe restrictions were placed on travel to the countries (as well as proof of vaccinations). In many respects, this almost acted as a warmup for Coronavirus.
Pacific Islands Nations That Are Still COVID Free (July 7th, 2020)
1. Nauru
The least visited country in the world and with a population of only 10,600 Nauru has stayed Coronavirus free up until this point. At the moment travel to Nauru is heavily restricted with the following in place:
Passengers who have transited through, or have been in mainland China, Hong Kong, Macao, Iran, Italy, Korea, Europe, USA or Asia (except Taiwan) in the past 21 days, will not be allowed to enter Nauru.
Effective 16 March 2020, all persons arriving in Nauru will be required to spend up to 14 days in "approved Transition Accommodation" before entry into Nauru.
All persons travelling to Nauru are required to undergo pre-travel screening.
2. Tuvalu
Tuvalu is the third least visited country in the world and is still Coronavirus free. The country is all but cut off at the moment with no commercial flights available and very strict entry requirements.
3. Kiribati
Kiribati has declared a state of emergency and entry is pretty much impossible for anyone as you are required to have not been in a country with confirmed local transmission of COVID-19 which is most countries in the world now
4. The Solomon Islands
The 15th Least Visited Country in the world the Solomon Islands has the following in effect to prevent the spread of COVID-19.
"From March 22, Non-Citizens of Solomon Islands will not be permitted to enter the country. Solomon Islands Citizens and residents who travelled through any country reporting cases of COVID-19 (Coronavirus) will be permitted to enter but will undergo mandatory strict quarantine for 14 days. "
5. Federal States of Micronesia
The Federal States of Micronesia acted early and placed travel restrictions in early February 2020 as of now the following remains in place:
"Federated States of Micronesia FSM has declared a "state of public health emergency" and has banned travellers who have travelled via China since 6 Jan. There are further requirements for travellers from countries with cases of coronavirus to spend 14 days in a country without cases."
6. Vanuatu
Vanuatu has some of the strictest requirements of the Pacific Island Nations with the following restrictions in place:
From March 19, 2020, persons who have traveled to the following countries or regions are prohibited from entering Vanuatu: Australia, Austria, Bahrain, Belgium, Canada, Czechia, Denmark, Finland, France, Germany, Hong Kong SAR, Iran, Israel, Italy, Japan, Kuwait, Macao SAR, Mainland China, Malaysia, Netherlands, Norway, Portugal, Qatar, Singapore, Slovenia, South Korea, Spain, Sweden, Switzerland, Taiwan, United Kingdom, and the United States. The policy does not apply to Vanuatuan nationals or lawful residents. A state of emergency and curfew are in effect until at least July 11, 2020.
7. Palau
Palau had a few suspected cases mostly from people who had recently visited Guam, but has yet to report a case of Coronavirus as of July 2020.
8. Tonga
Since March 29th Tonga has been in a state of lockdown after introducing strict travel requirements in February. The latest entry and exit requirements for Tonga are as follows:
"From June 22, 2020, foreign nationals are prohibited from entering Tonga. This policy does not apply to persons who hold a Tongan passport, a valid residency permit, or a valid working visa, or to persons specifically approved by the Tongan Ministry of Health."
9. Samoa (Inclusive of America Samoa)
Samoa went into lockdown on the 25th of March with virtually all International Travel being suspended. T
"Travelers from affected foreign countries or regions (Mainland China, Hong Kong SAR, South Korea) entering American Samoa have to spend 14 days in a country or region not affected by the coronavirus and acquire a 3-day health clearance — day 11 of the 14 days — before entry."
10. Republic of the Marshall Islands
From the 25th of March 2020, all international travel was suspended in and out of the Marshall Islands.
Outside of the Pacific Islands, there are only two other nations that have declared themselves Coronavirus free. They are the following:
11. Turkmenistan
Turkmenistan still has not reported any infections of the Coronavirus. From March 20, 2020, all persons (including Turkmen nationals) are prohibited from entering or leaving Turkmenistan. This policy does not apply to diplomats and staff of international organizations, aviation, maritime, or railway crews, international freight drivers, or foreign nationals working in Turkmenistan provided they hold a "health clearance" issued by an authorized medical authority. Such clearance must include the following information in English, Russian, or Turkmen: legal name, gender, age, nationality, passport number, foreign residence address, contact phone number, travel history, date and purpose of entry, local residence address, and test results for COVID-19 issued no more than 24 hours prior to arrival.
In the early days of the pandemic, it was rumoured that Turkmenistan banned the word "Coronavirus" which you can read more about here.
12. North Korea
North Korea was the first country to close its borders on January 21st, 2020 introducing incredibly strict border control and a one month quarantine for arrivals.
Restrictions have not eased up since and look to be in place for a good while longer.
For a detailed breakdown of North Korea's response to the coronavirus pandemic and to track it's spread please click here.
About Post Author
.