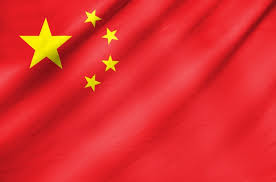 In one of China's most significant moves since the start of its lockdown due to coronavirus, China has announced a huge, although not complete, opening of its borders.
Previously China had announced that those with existing residence permits, such as those on family (marriage) visas and work visas, would be allowed to return to China. Alas, this left many of us (such as myself) in limbo. For many of us, our visas expired after China entered lockdown on March 28th, 2020.
China has now announced that those who held a valid visa expired after March 28th, 2020, may now visit their local Chinese Embassy, or Consulate with their expired visa, and of course, all of the necessary documentation n order to apply for a new visa.
Things will likely get more complicated!
Now whilst this is excellent and indeed very exciting news for those of us stuck out of China that want to go back, it is worth keeping in mind how often top-down orders get muddied during the way.
Can You Apply at an Embassy Outside of Your Own Country?
According to the news, you can apply at your nearest consulate, or embassy, although, as is often the case, some embassies will only process visas for citizens of that country, or permanent residents. In this case, if you are stuck in some far off land, such as Cambodia, it is worth phoning, or getting a Chinese friend to call the embassy directly.
Will You Have to Quarantine in China?
The very short answer to this is yes, and you will be required to quarantine when you return to China, for 14 days at the cost of around $50 (350 RMB) per day. It should be noted that different provinces have different rules and that a negative COVID-19 test is also required before departure.
Can you even fly to China?
This is the other huge question that muddies the water a little bit; not everywhere has flights to China, and the ones that are available are often prohibitively expensive.
So, while not exactly perfect, this is undoubtedly a move in the right direction for those wishing to get back to China.
Continue to check our site for continuous COVID-19 travel updates.
To read the original article in full, click here.
About Post Author
.