Cambodia open to tourism by October according to plans released by the Ministry of Tourism (MOT). On May 31st the MOT held a meeting with major private-sector stakeholders to discuss re-opening Cambodia to tourism, where a roadmap and tentative plan were put into place. The plans will initially see the country open up to group tours, rather than free independent travel (FIT).
Who was at the meeting?
The meeting was hosted by Minister of Tourism Thong Khon and was attended by key tourism bodies from the private sector which included the Cambodian Association of Travel Agents (CATA), Cambodian Tourism Federation (CTF), Cambodian Restaurants Association (CRA), Cambodia Hotel Association (CHA, and the Pacific Asia Travel Association (PATA).
What is the actual plan for Cambodia to open to tourism by October?
As stated the plan is not to allow mass tourism, nor independent travelers, but instead start with package groups tours, so expensive rather than cheap travel. Although the spokesman did stress that the country would still be able to price itself cheaper than countries such as Myanmar and Laos.
To read about the coup in Myanmar click here .
Tourists would also have to be vaccinated and come from so called green countries, as in those with either high vaccination rates, or low rates of Covid-19, which Cambodia itself arguably no longer falls into.
To read about the current Covid criss in Cambodia click here about .
Where in Cambodia will I be able to travel to?
The initial plan is to open up the tourist mecca of Angkor Wat in Siem Reap, although theoretically other destinations could also be opened up, so long as they are part of a group tour, although again this is just a proposal, rather than confirmed government policy, at least as of now.
To see an empty Angkor Wat click here .
How have the tourist industry in Cambodia reacted?
Few have released official statements, but the Khmer Times reported that Cambodia Airports, who manage Cambodia's 3 international airports had been running flights throughout the pandemic and were ready to implement the governments plans.
Realistically though the opening will be of very little benefit to people on the bottom of the Cambodian tourism pile, with large travel agents and tourists shops and restaurants likely to be the only ones cashing in initially.
Will Cambodia be the first country in South-East Asia to open to tourism?
Yes and no, Thailand technically launched a scheme and opened months ago, although it is not only complicated, but has so far not drawn the numbers the country had expected. Thailand is also going through a "third wave", which makes any substantial future opening unlikely.
To read about Thailand's opening to tourism click here .
As for other South-East Asian countries, the Philippines are not dealing well with the pandemic at all, nor are Indonesia, with Laos and Vietnam, whilst not suffering immensely have generally been extremely conservative when talking about reopening to tourism. Myanmar of course has some far bigger problems at the moment.
Singapore and Hong Kong were to open to each other through a travel bubble, although that has already burst.
To read about the Hong Kong – Singapore travel bubble click here
Depending on how the pandemic plays out in the Kingdom, Cambodia probably will be the first country in the region to open to tourism, even if it is as part of a travel bubble/travel corridor, rather than an actual full opening.
When will Cambodia open to tourism, the next steps?
It should be noted that this is currently a proposal from the Cambodian Ministry of Tourism, rather than set policy. In the report on the matter it was noted that the MOT still needed to talk to other government ministries, such as the Cambodian Ministry of Health to work out testing procedures, if quarantine would be required and indeed which nationalities would be allowed into the country. Therefore whilst Cambodia opening to tourism is still just a plan, it is at least a plan with government backing and in semi-advanced stages.
Can I take a tour to Cambodia in 2021?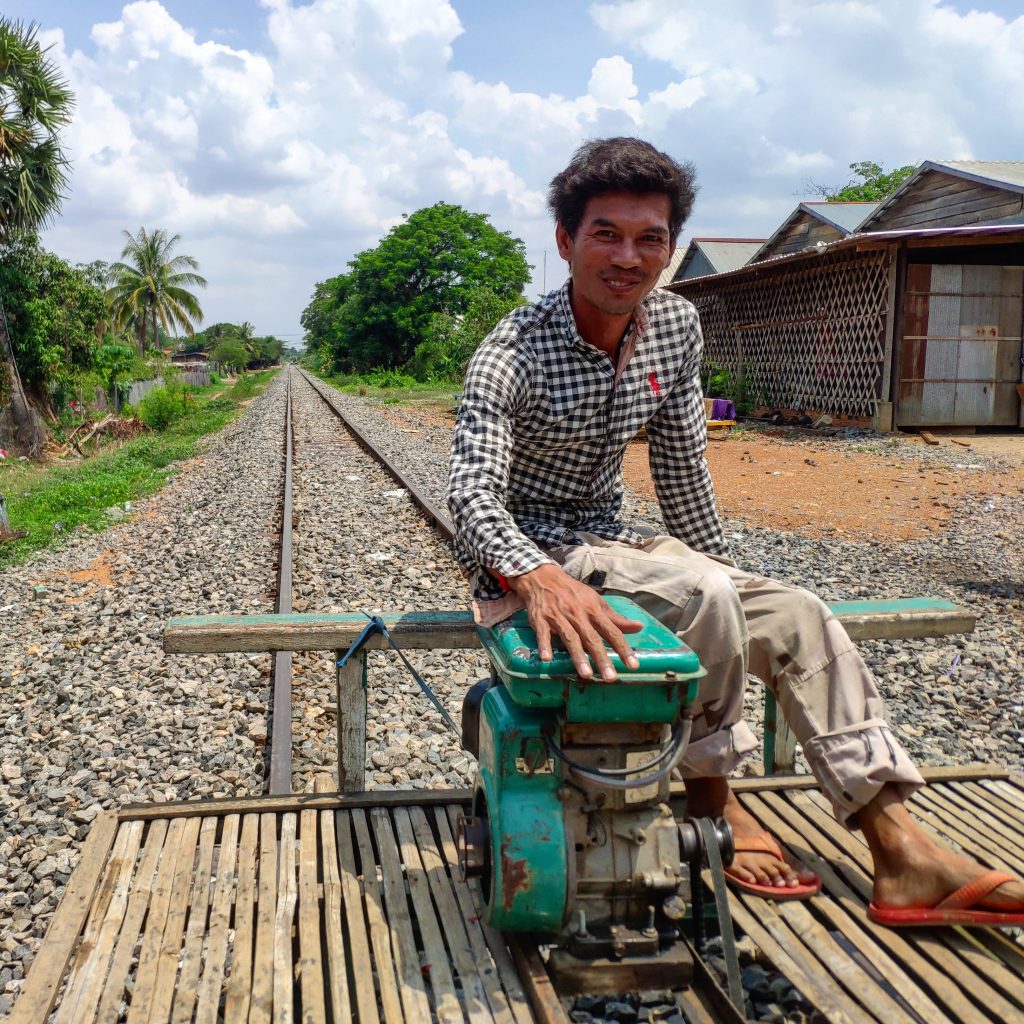 It therefore looks fairly likely that some (expensive) tours to Cambodia will be open by the fourth quarter of 2021, later than most of us in the industry had hoped for, but also fairly quickly when taken in the context of how things are playing out globally.
The bigger question here though is what tours will be available and at what cost. As things stand initially they are likely to be the kind of tours aimed more at the older moneyed tourist demographic, rather than the Pioneer kind of adventures travelers.
Will YPT be running tours to Cambodia in 2021?
With the emphasis seemingly to be on travel to Angkor Wat probably not, YPT have run and will run tours to Cambodia again, but with a focus on Dark Tourism, rather than rather nice, bot oversaturated temples – no offense Angkor Wat.
To read about our Cambodia Dark Tourism Tour click here
To read about Anlong Veng click here .
Although as with everything with travel at this juncture, indeed never say never, as we have previously said tourism is destined to change and we will remain adaptable to these changes.
About Post Author
.