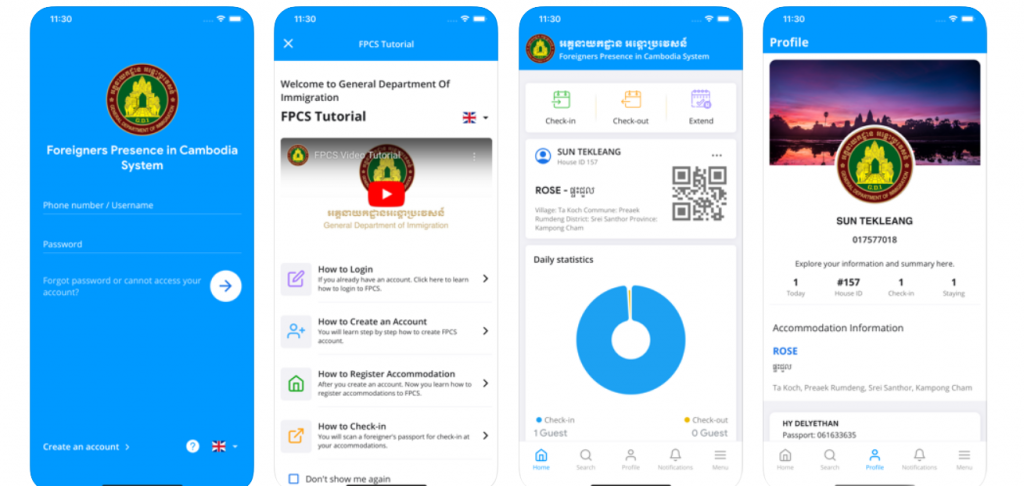 Cambodia launches new immigration app to help expats during the coronavirus lockdown.
Whilst standing outside for my morning smoke, I spotted the police four doors down talking to a seemingly very confused Chinese gentleman. The area we live in is essentially an expat compound and the reasoning for the police being there led us to immediately jump to conclusions. Within 10 minutes, we had decided that there had obviously been a spat of burglaries in the area and immediately started to fortify the house.
And then the knock at the door came, two policemen with extremely good English (also wearing face masks) politely explained to us that there would be a new way of registering with the police which would avoid having to physically go to the police station. Great so far.
We were advised to download the app, which was available on both IOS and Android by looking up the catchy name of FPCS (Foreigners Presence in Cambodia System). Once the app was downloaded, the friendly officer then proceeded to help me register the house and address before adding the other members of our household, all through merely scanning our passports.
I have to say I was extremely impressed with how quick and easy to use it all was and the whole experience only set us back only 10 minutes.
It is unclear how useful it will be in the future, but there seems to be a function whereby visas can be extended, but we were told we did not have to deal with that at this time.
This follows on from Cambodia automatically extending visas to foreigners stuck over coronavirus, as well as promising free medical care for anyone that contracts COVID-19 regardless of nationality.
Overall, we have felt the lockdown here to be relatively mild and the overall actions of the Cambodians to be excellent.
We know there are a lot of expats like us who are currently stuck in Cambodia, but there really are worse places that we could be.
About Post Author
.