Since joining YPT in early 2018, no day has been the same for me, and every tour to North Korea has brought a new and fantastic adventure.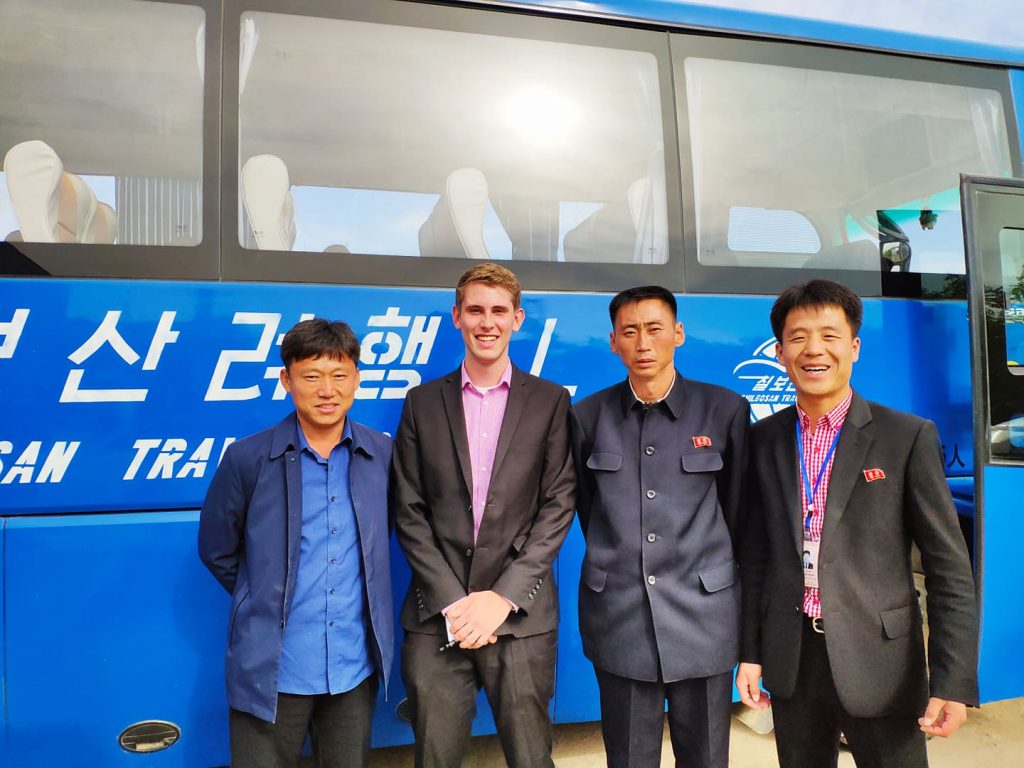 Two of the first questions customers often ask me on the 24-hour train journey between Beijing and Pyongyang is how I did I end up doing this job, and what keeps it interesting enough to keep coming back as a guide? The answer to the first question easy; I travelled with YPT to North Korea as a tourist not once, but twice, and hit it off well with my YPT guides both times. When the proposition of working in North Korea as a guide came up, I instantly knew it was something I wanted to be part of, and I have not looked back since. The answer to the second question, however, is a bit more complicated!
Becoming a tour guide in North Korea was the natural progression for what has been a lifelong obsession with the country. From reading countless books and watching what I am pretty sure is every documentary ever made on North Korea, to finally visiting the country as a tourist for the first time in June 2017 on the epic All Koreas Tour, it has always been one of my biggest interests. It's hard to pinpoint the exact reason why this small northeast Asian nation shrouded in secrecy has always fascinated me, but I think it has to do with the fact that there are so many unknown's and myths that surround North Korea. After my first visit to the country I left with an entirely new impression of North Korea, but, I had a 1000 more questions than when I had entered, and my interest in the country had increased even more. Working in North Korea and being able to travel to all different corners of the country frequently and interact with it's people is an absolute dream come true, especially at such an exciting time in the country's history when things are changing with every visit.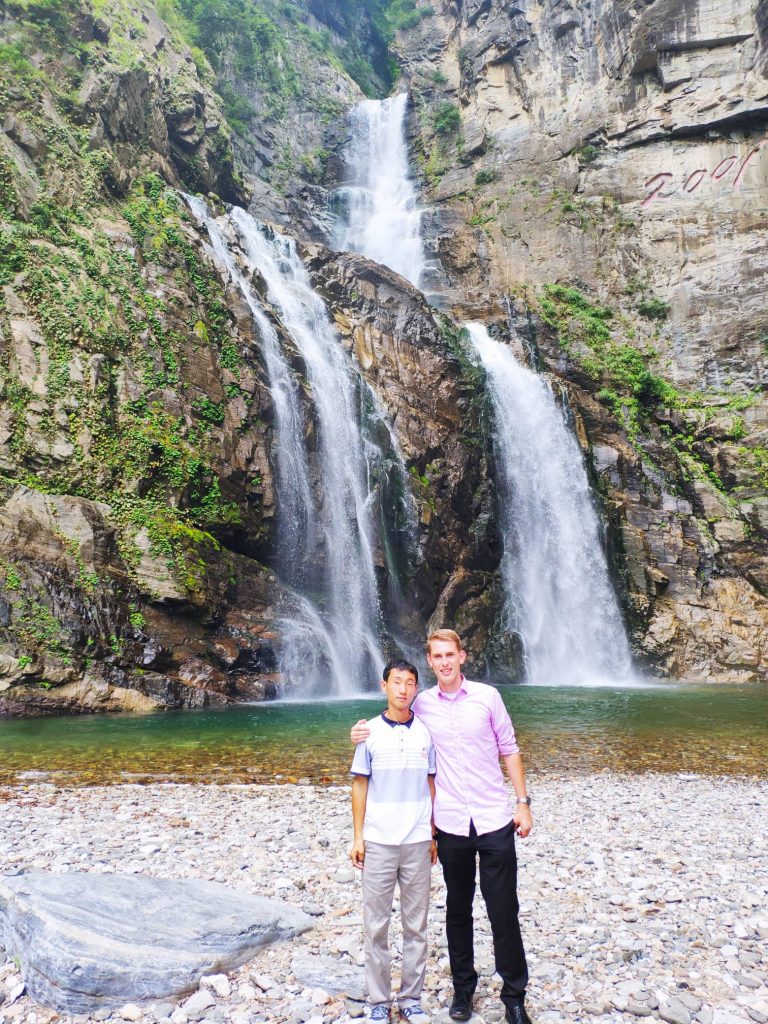 Hanging out with one of our local guides at Ulim Waterfall. Check it out yourself on our Unseen DPRK Tour.
One of the most exciting aspects of working in North Korea has been developing relationships with our Korean counterparts, both on a professional and personal level. On a professional level, it has been incredibly fascinating to see how business, specifically, the tourism industry is run in the country. On a personal level, many of the Koreans that we work with have become genuine friends, and despite growing up on totally different continents and under two very different systems, we share a lot in common. Koreans are very similar to us in more ways than not, and these genuine friendships make every visit and tour an absolute blast and leave me counting down the days until the next tour begins.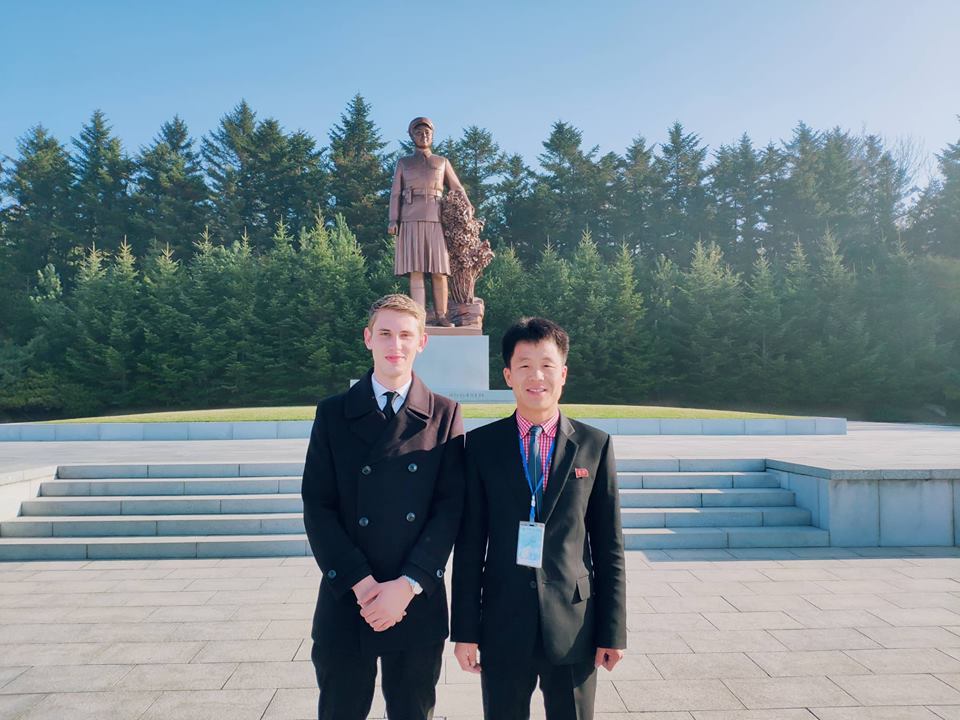 Above: At the monument to Mother Kim Jong Suk in Hoeryŏng City. Explore this undiscovered part of the DPRK on our Real Deal Tour.
The absolute best part of my job, however, and the reason that makes every trip so fun, is being able to take our customers into North Korea and provide them with a safe, fun and engaging travel experience, which is opposite to what many people think a tour in North Korea will be like. Even after visiting sites like the Juche Tower and Kim Il Sung square countless times, the experience never gets old. Being able to see it through a fresh pair of eyes always reminds me of my first trip to North Korea, and how unique of an experience it was. It is fascinating and very satisfying to watch peoples preconceived notions and stereotypes about North Korea slowly change as they learn about the country first hand. There is something about seeing people a bit nervous upon arrival in Pyongyang to only a short time later saying heartfelt goodbyes to their Korean Guides who have become less of guides but more of friends; these are the experiences that remind me why I do what I do.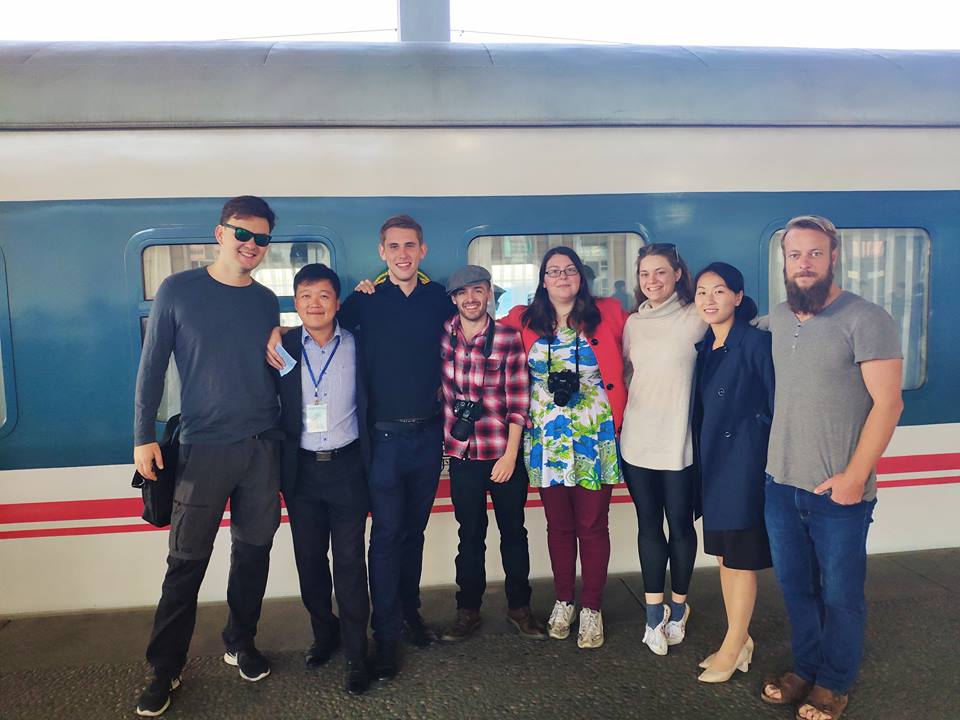 Departing Pyongyang for Sinuiju at the end of our Chinese National Day Tour.
I feel very fortunate to be part of the YPT team and am excited about the future! In addition to our standard North Korea Tours, we have been working hard to prepare for an exciting 2019 in North Korea. We have developed special interest tours to North Korea that offer new and unique perspectives and ways to see the country. From our one month long Pyongyang Language Study Tour, to our Pyongyang City Cycle Tour (which lets you ditch the bus and explore Pyongyang with unprecedented access by bike), and last but not least, our North East and Rason tours which get you truly off the beaten path for a one of a kind North Korea experience. Regardless of whether this is your first, second or even fifth trip to North Korea, YPT definitely has something for you this year!
I hope to see you on tour in 2019! For any information about travelling with us to North Korea please send an email to tours@youngpioneertours.com
About Post Author
.