by Andy Khong
Basra, a city in south-eastern Iraq is the principal port of Iraq. It is situated on the western bank of the Shaṭṭ Al-Arab waterway formed by the confluence and lower reach of Tigris and Euphrates rivers which flows 180 km (112 miles) into the Persian Gulf. Basra is situated 55 km (34 miles) from the Persian Gulf and 545 km (339 miles) from the capital Baghdad. It has an estimated population of 1.5 million and the economy is largely dependent on the oil industry. Basra was founded during the reign of Caliph Omar in 638 CE.
Because of its strategic location as a military base against the Sassanid Dynasty (224–651 CE), Basra in Arabic means, "the seeing everything"; however other sources claim that in Farsi, it means "where many things come together". In Islam, Basra was the site for the Battle of the Camel in 656 CE between Prophet Muhammad's widow Aisha, and 4th Caliph Ali who is the son-in-law of Muhammad.
Basra is close to the border with Iran (15 km/9.5 miles), and Kuwait (50km/31 miles). During the Iraq War which commenced in March 2003, Basra was deemed a strategic threat to the U.S.-led coalition, so British armed forces lay siege and occupied the city after two weeks of fighting.
Basra is regarded as the hottest city in Iraq with temperatures regularly exceeding 50°C (122°F) during the summer months of July and August; it is not a city that attract many tourists as it does not have famous historical sites. Fictional Sinbad the Sailor from "The Book of One Thousand and One Nights or Arabian Nights" embarked on his journeys from Basra. Sinbad Island in Basra used to have a casino, disco, parks, resorts, fountains, restaurants, and cafes for all-night entertainment but is now in ruins after it was looted in the 1990ies after Saddam Hussein lost control of this area.
Basra Old Quarters
In the old quarters, Basra was once called the 'Venice of the East' due to its colonial mansions lining the city's complex system of canals used to transport people and goods. Many of these houses had 'Shanasheel' balconies, which are bay windows crafted with intricate latticework and stained glass, to protect the interior of the houses from heat and catching wind to cool the house, plus enabling the residents to look onto the street without being seen. UNESCO started funding a project from 2018 to restore the many crumbling buildings in the old quarters.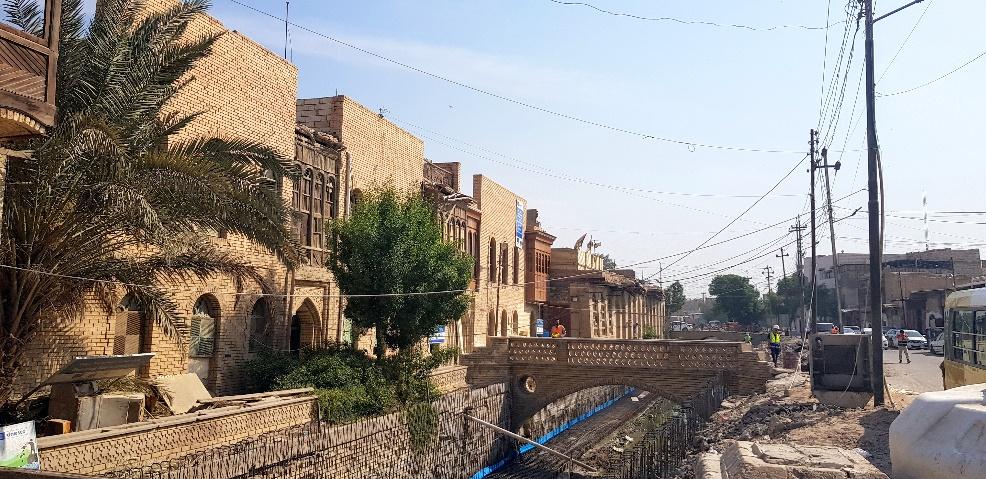 Old Quarters, Basra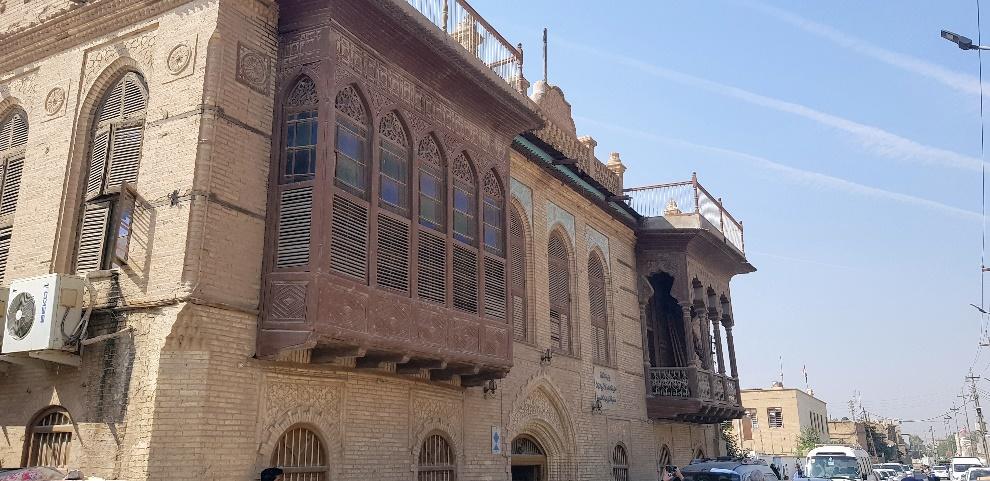 Colonial Mansion with Shanasheel Balcony
When in Basra you are recommended to take a cruise down Shatt Al-Arab waterway that runs through the city, where you will get a close view of Saddam´s Old Palace, his yachts (one sunken and one anchored), Shatt Al-Arab River Bridge (1188m), and old shipwrecks.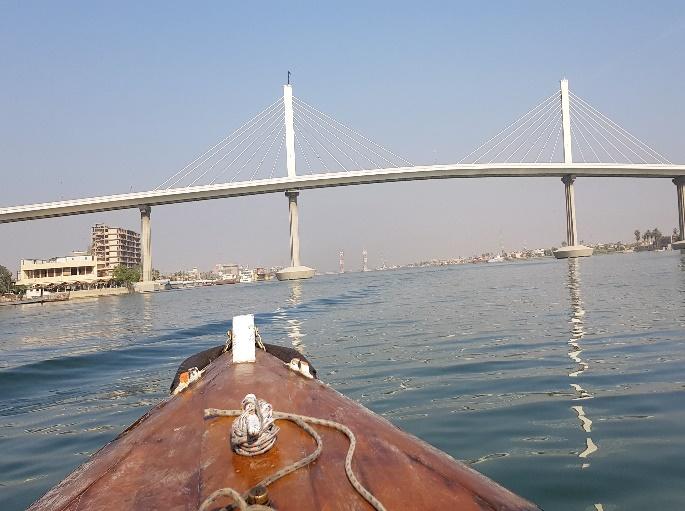 Shatt Al-Arab River Bridge (1188m), opened in 2017, Cruising down the Shatt Al-Arab waterway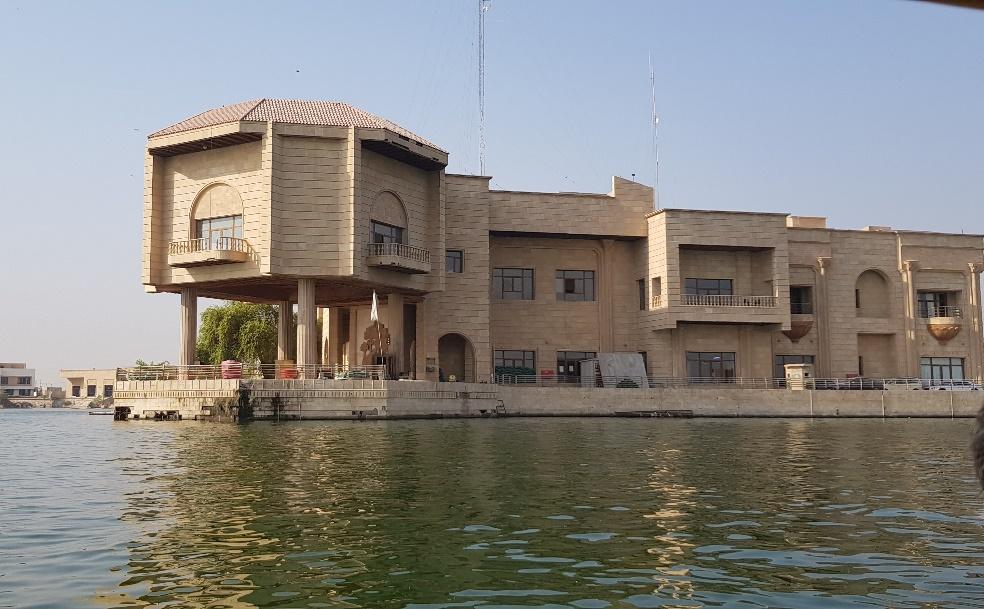 Saddam Hussein's Old Palace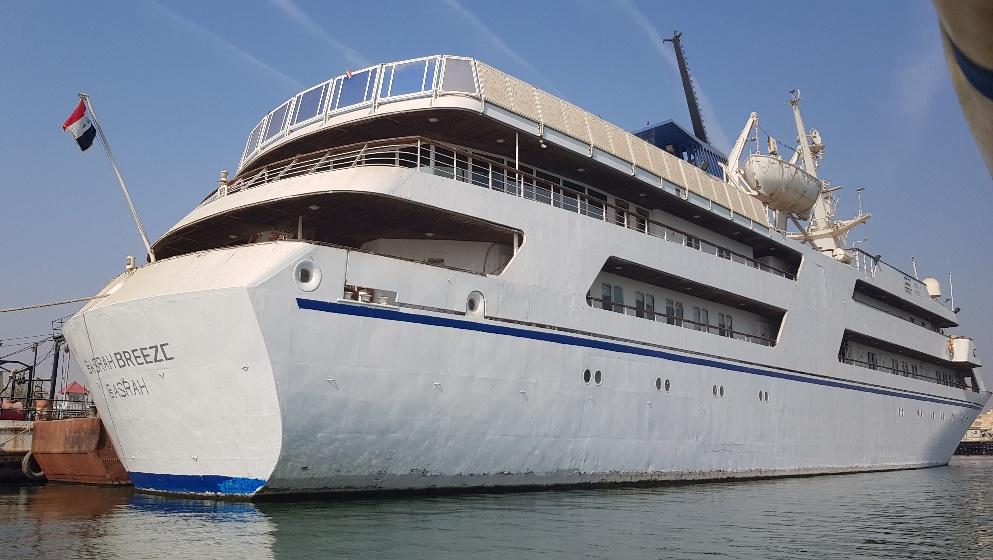 Saddam Hussein's Yacht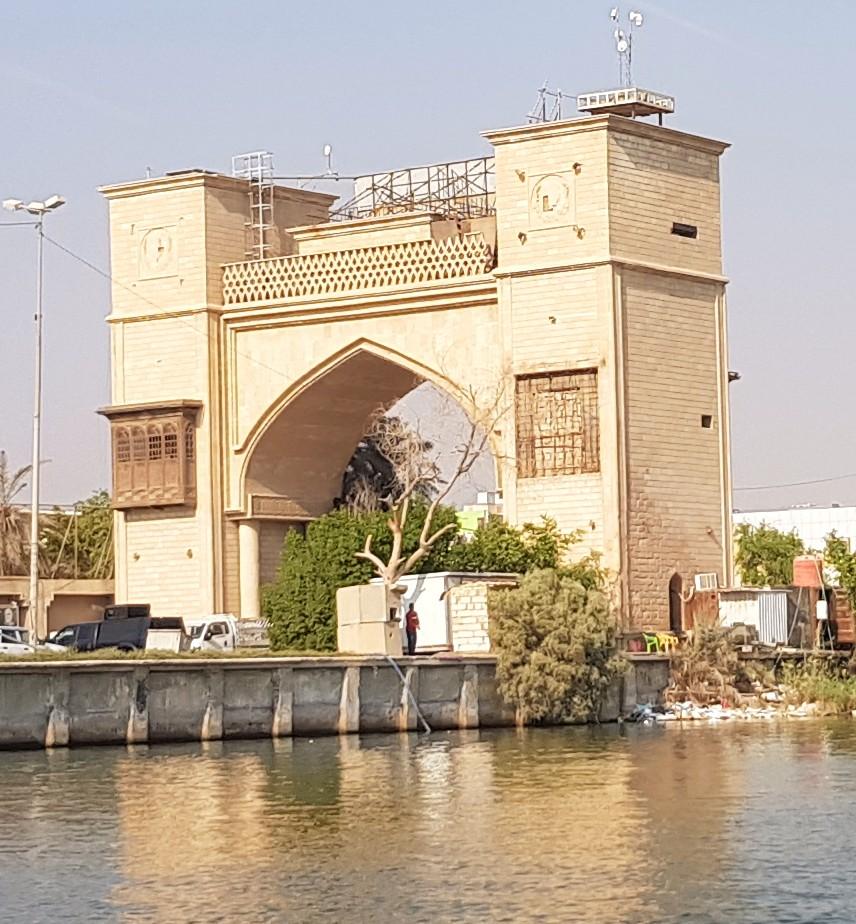 Archway structure near Shatt Al-Arab waterway,
Some people today speculate that the site of the Garden of Eden is located in Al-Qurna around the confluence of the Tigris and Euphrates Rivers. Al-Qurna is a small town, located 74 km (46 miles) north-west of Basra. There the decayed trunk of a dead tree is standing on a small platform behind a fence, on the shores where river Tigris merges with river Euphrates protected by low brick walls, and surrounded by a concrete plaza. Locals insist that this is the legendary, "Tree of Knowledge of Good and Evil", which according to the Bible, Eve was tempted by the serpent, ate of the forbidden fruit, and then gave it to Adam who also ate of the fruit.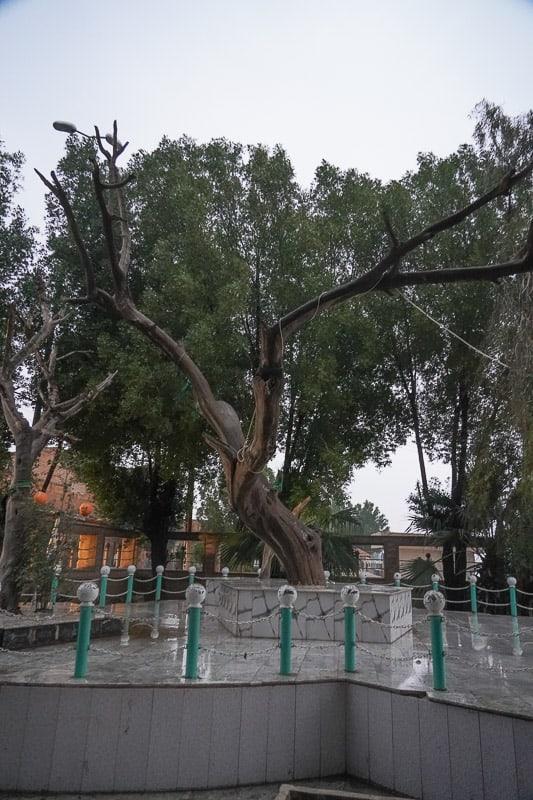 Tree of Knowledge of Good & Evil in Al-Qurna, north-west of the city
YPT runs tours to Iraq's which includes Basra – You can check them out here
About Post Author
.