by Andy Khong
Armenia, a nation cradled within the South Caucasus, is a captivating land of intricate history, breathtaking geography, and a rich tapestry of culture. This compact nation, covering around 29,743 square kilometres, is nestled between Turkey, Georgia, Azerbaijan, and Iran, its diverse terrain encompassing rugged highlands and the iconic silhouette of Mount Ararat (where according to the Bible, Noah's ark came to rest after the Great Flood).

With a past extending millennia, Armenia is celebrated for its position as the world's first nation to embrace Christianity in 301 CE. Throughout the annals of history, it has seen empires rise and fall, from the Roman and Byzantine to Ottoman and Soviet rule. Today, Armenia stands as an independent nation, its economy thriving with a burgeoning IT sector, a vibrant agricultural tradition, and renowned for its brandy production and winemaking.

The religious landscape of Armenia is deeply rooted in Christianity, notably the Armenian Apostolic Church, shaping both culture and identity. This rich spiritual heritage is visible in the numerous monasteries and churches that dot the landscape.

Armenia functions as a democratic republic with a presidential form of government, with Yerevan serving as its bustling capital and cultural hub.

But what truly sets Armenia apart are its captivating tourist attractions:
Yerevan: The heart of the nation, Yerevan, boasts Republic Square's historic charm, the treasures of the Matenadaran Museum, and the allure of its lively streets and cafes.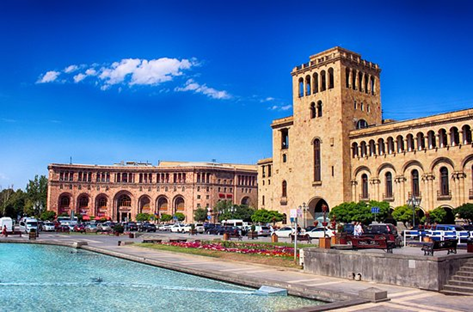 2. Geghard Monastery: Etched into the rock of a gorge, this UNESCO World Heritage site stands as a testament to Armenia's religious history and architectural ingenuity.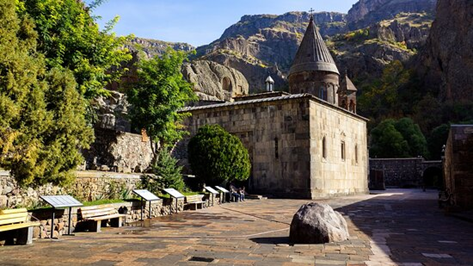 3. Tatev Monastery: Reachable via the world's longest reversible cable car, Tatev Monastery dramatically perches on a gorge's edge, offering panoramic views of the surrounding landscape.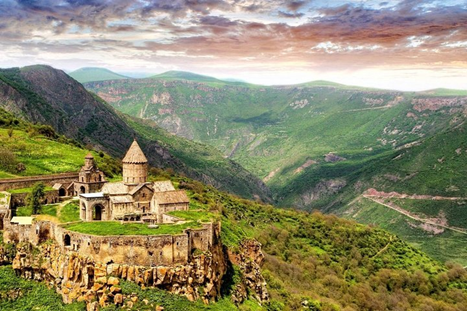 4. Lake Sevan: Known as the "Jewel of Armenia," this azure lake offers swimming, fishing, and a visit to Sevanavank Monastery for a glimpse of the past.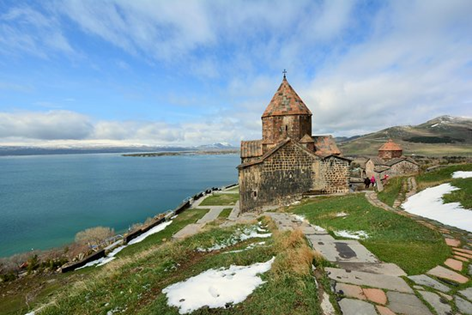 5. Noravank: A crimson rock canyon that houses Noravank Monastery, a masterpiece of architecture framed by towering cliffs – a paradise for hikers and photographers.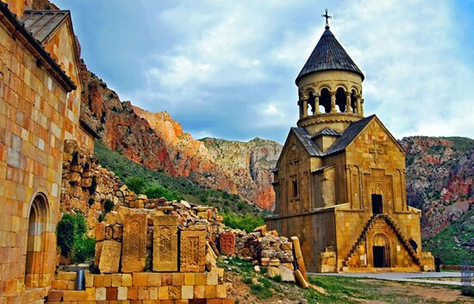 6. Khor Virap: This iconic monastery offers a stunning view of Mount Ararat and holds historical significance in Armenian Christianity.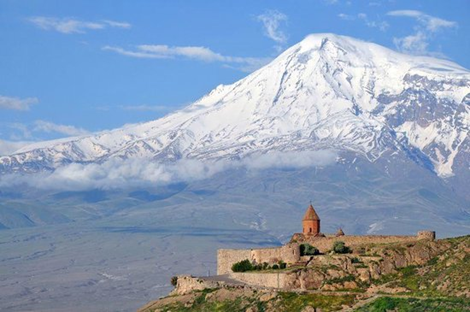 7. Garni Temple: Explore Armenia's pre-Christian heritage at Garni Temple, a remarkably preserved Hellenistic pagan sanctuary set against rolling hills.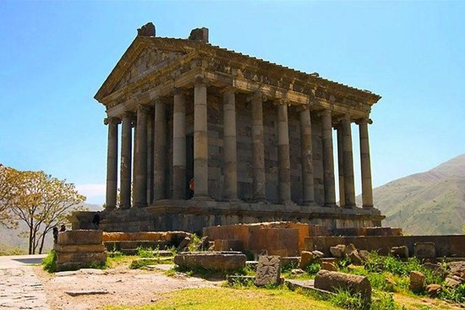 Armenia's blend of history, culture, and natural wonders promises an unforgettable adventure. Whether you seek ancient monasteries, the warmth of Armenian hospitality, or the flavours of Armenian cuisine, this nation promises an indelible experience. Pack your bags and embark on a journey to Armenia, where history, tradition, and modernity converge to create memories that will last a lifetime. Don't miss the chance to explore this unique gem in the heart of the South Caucasus. Armenia awaits your discovery.

Read about the other Caucasus countries: Georgia, and Azerbaijan.

Read about the Burning Mountain in Azerbaijan: Yanar Dag.

YPT does not have a tour of the Caucasus in 2023. A sample of the tour itinerary for 2022 can be found here. Stay tuned for tours to the Caucasus at YPT's Soviet Europe Tours.

About Post Author
.