Travel update: As of As of October 2023, the visa on arrival scheme in Angola has been extended to a whopping 98 countries in a move that is expected to help boost tourist numbers to the Southern African nation. You can read more here.
The Angola visa for tourists used to be a nightmare to get. However, since March 2018 everything has changed. President Lourenco decided that it was time for a new visa process and introduced visas on arrival. 59 countries are now eligible to apply for the e-visa. These 59 countries include the EU, Canada, Australia, Brazil, Russia, New Zealand and the United States!
Need some help? We're here to give you some more insights into the Angola visa process.
How do I apply for an Angola visa?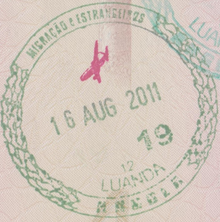 You can apply online at smevisa.gov.ao. In general you are required to upload scans of: your passport, a passport photo, a yellow fever certificate, a recent bank statement showing at least 200USD per day you are visiting, a scan of your inbound and outbound flights, and proof of accommodation. Upload the documents and, if all goes well, you should have your e-visa approval within 72 hours.
Once you have your approval you have 30 days to make it to Angola and to get your visa. You can currently collect your visa at 5 entry points, including Luanda's International Airport and in Cabinda, the exclave in the North of Angola. The cost of the visa is 120 USD or 120 euros – whatever currency you prefer. If you travel overland from or to Cabinda, make sure that you also have a double entry! The visa is valid for 30 days to travel all around Angola.
Do I need to do anything else after getting approval for my Angola visa?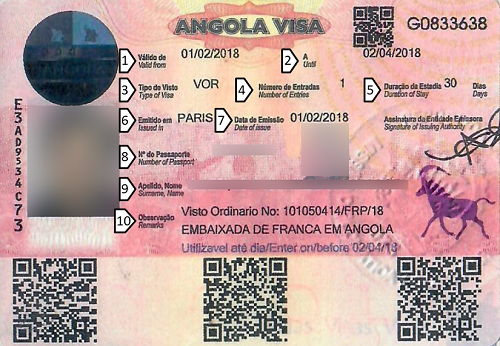 On a side-note: once you're in Angola you need to register yourself with the local authorities (SME). Most of the hotels will do this for you automatically, but if you go camping or venture out elsewhere, it's good to keep this in mind. There's a fine of 50 USD for failure to register, so make sure you don't let this slip your mind.
We absolutely promise, however, that all of these visa and registration shenanigans are worth it. Whether we're taking in a post-Marxist African society, seeing some of the world's most impressive waterfalls or taking part in the best carnaval outside of Rio, you'd be mental not to join us for next year's inaugural Angola tour!
About Post Author
.