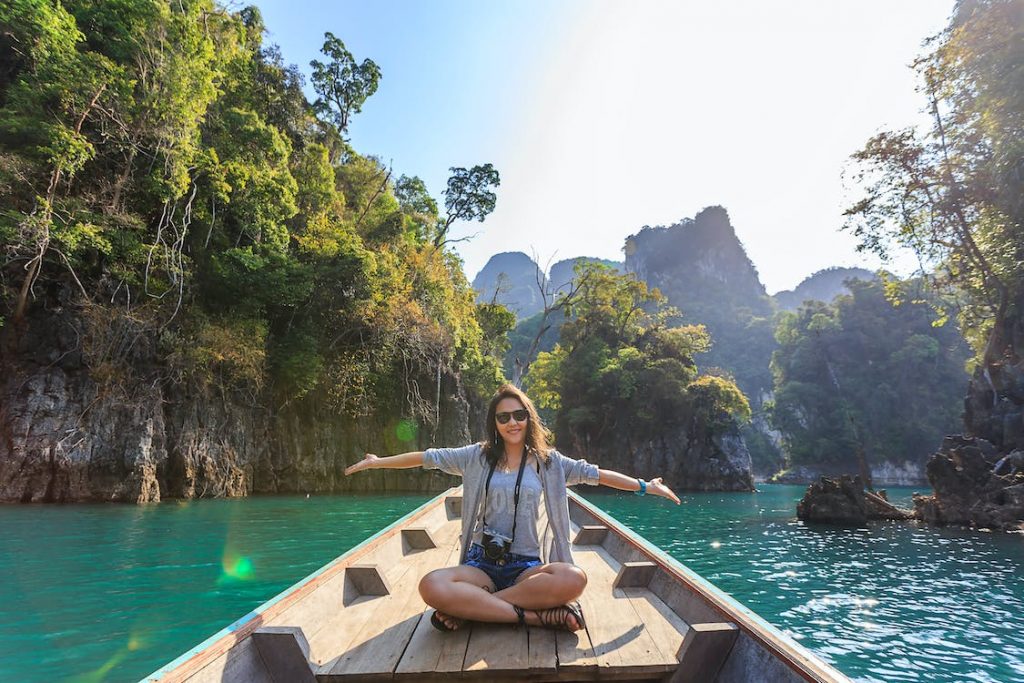 Traveling is undeniably a fun and enriching experience, but maintaining strong ties with your family back home is equally important. Fortunately, staying in touch with loved ones while traveling the world is easier than ever.
In this blog post, we share some quick and easy ways to bridge the distance and keep those connections strong no matter where you are.
Messaging Apps
Looking for the simplest, quickest way to stay in touch with your family? Look no further than messaging apps.
WhatsApp, Facebook Messenger, Viber, Telegram, Snapchat… the options are truly endless. As long as both you and your family use the same app(s) and you have access to Wi-Fi, you can stay connected no matter where your adventures take you.
Video Calls
When messaging apps are not enough, and you want to see your loved ones' faces, video calls are the answer. Thanks to platforms like Skype, FaceTime, Google Meet, and Zoom, you can have virtual face-to-face conversations with your family in real-time.
Video calls are perfect when you haven't seen your family for a long time, and you want to catch up and share stories. It's the next best thing to being physically present!
Social Media
Another easy and convenient way to stay connected with your family and friends is to use social media platforms like Facebook, Instagram, Twitter, or TikTok.
Share updates, post interesting photos, and document your journey so you can share it with your loved ones. And don't forget to check out their posts, too! It's a great way to keep up with what's happening in their lives, even from afar.
Online Travel Blogs and Journals
Feeling creative? Consider starting an online travel blog or journal where you can share your travel experiences, anecdotes, and reflections in a more structured and public way.
Travel blogs are a fantastic way to unleash your creativity and inform your family and friends about your travels. Create an interesting narrative to capture your readers' attention and let your loved ones dive into your journey. Don't forget to share the link with them so they can comment and engage with you through the platform!
Email
Got a lot to share about your travel adventures? You can't beat good ol' email for this purpose!
When you want to share longer updates and more detailed stories, compose thoughtful messages and send them to your loved ones' inboxes.
Describe the cities you've visited, landscapes you've seen, and the people you've met – the more you share, the better, as your family is guaranteed to appreciate the longer updates.
Postcards and Letters
Technology is wonderful, but sometimes, you just want a more traditional and, dare we say, a more thoughtful approach. This is where postcards, letters, and photo cards come in.
Physical mementos carry more weight than digital ones, making them more personal and meaningful. If you want to take a truly traditional route here, write a letter to your family, detailing your travel adventures and the lessons you've learned along the way.
If you want to add a modern twist, consider sending a custom photo card, as it combines the charms of a postcard with the personal touch of a cherished photograph. Easy-to-use online services such as Mixbook allow you to create personalized photo cards in just a few simple steps. Just select your favorite photos, add a heartfelt message, and Mixbook will take care of the rest!
Conclusion
Traveling the world is an extraordinary experience, but it can be easy to get lost in the excitement of it all and lose touch with your friends and family. To maintain strong ties with your loved ones no matter where your travel adventures take you, take advantage of messaging apps, social media, video calls, and email. Don't forget more traditional methods like letters and postcards!
About Post Author
.