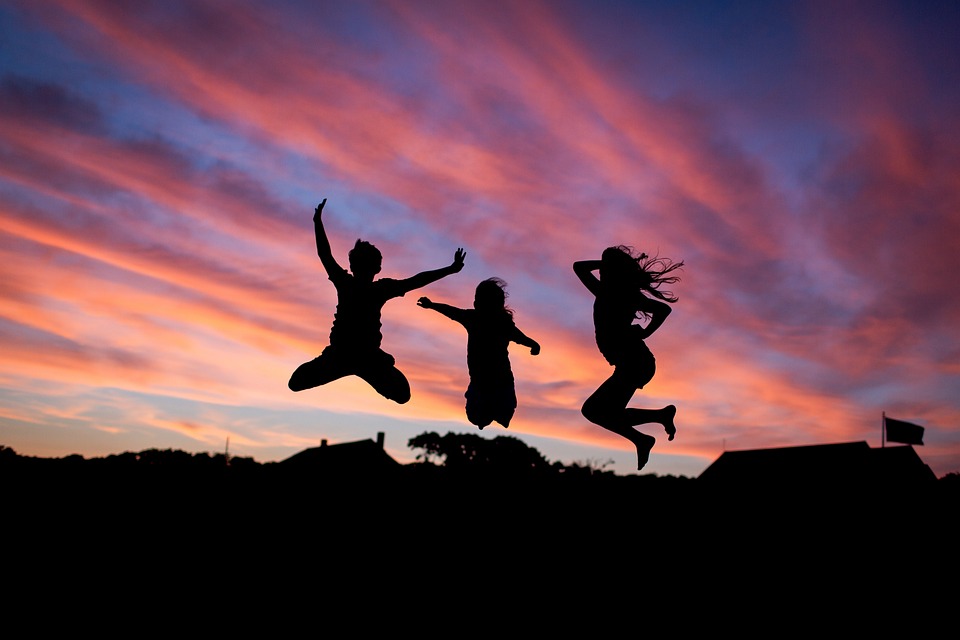 If you haven't been on your annual vacation yet, you're probably feeling pretty cooped up by now. Vacations can be vital to refresh your mind and relieve any accumulated stress. Nothing compares to a luxe getaway in an exotic location that can make you feel like you've entered a new world.
However, it can be hard to think of a luxurious getaway if you're operating on a limited budget. You might feel your budget isn't enough, compelling you to put things off. Moreover, vacations can start to feel too stressful if you can't find anything within your budget. But if you plan smartly, there are several ways to ensure a luxurious, relaxing getaway without breaking the bank.
If you still find yourself struggling, there are several ways to plan. Keep reading below to learn more.
1.  Book a place to stay in advance 
One of the biggest reasons people's vacations end up being much more expensive than they imagined is because they delay booking accommodation until they arrive. You're mistaken if you feel like you will find proper accommodation upon arrival. Hotels can be overbooked any time of the year, and you might end up booking something ridiculously out of budget.
Additionally, if you book earlier and especially during the off-season, you can get the opportunity to avail several deals. These deals offer amazing discounts or packages, allowing you to have a more luxurious stay than usual. For instance, if you're in Orlando, you can stay at stunning resorts like Westgate Resorts by booking on time. Booking early can help you avail some excellent facilities and deals at their resorts and have the vacation of a lifetime. Whether it's a waterpark you want to stay at or a lovely poolside stay, you can get it all when you book early for your trip to Florida. 
2.  Spend wisely 
One of the biggest reasons people end up having vacations way outside their budget is that they don't spend smartly. When you're in a new place, you might feel like overspending and being a little impulsive. However, doing so can keep you from having that luxurious effect that you seek.
Cutting back on shopping is a proven way to spend wisely and have money left over for things that truly matter. Apart from a few pieces you genuinely need, don't shop for any clothes, accessories, or souvenirs. Instead, bring everything you need so you don't have to convert your cash and buy overpriced items.
Additionally, cut back on food spending as much as possible. Instead of eating out every day, get snacks to eat on the go and simple groceries to make meals. This way, you can have a lot of cash to spare for fancy things, such as a resort trip, a fancy restaurant, or more.
3.  Head to an unusual location 
When we think of a fancy, luxurious vacation, we usually imagine heading to some of the tried and tested tourist-heavy spots. Of course, locations such as Bali, Bora Bora, Paris, Venice, Las Vegas, and more are known for their luxurious vibe and scenic beauty. However, they can also be extremely costly and hard to enjoy if you're on a budget. Moreover, these places can be extra expensive during peak season especially.
Instead of heading to these tried and tested places, find some hidden gem. There are several stunning locations to head to for a luxurious vacation without breaking the bank. These areas won't just be cheaper, though. You can find a much more welcoming crowd, and the areas won't be overfilled with tourists. Moreover, lower exchange rates can mean you get more bang for your buck. Doing research can help you find deals in several areas.
4.  Travel during off-season 
If you don't travel often, you may feel like the best time to travel is peak season, such as winter break, summer break, Christmas, and the New Year. However, although traveling during these time frames can be exciting, it can also be incredibly expensive. These are peak travel times, and virtually every place on the globe can be filled with tourists. Not only can this make for a more hectic experience, but it can make your trip more expensive than it needs to be.
Instead, plan your vacation during odd times to benefit from better deals. During the off-season, you can find deals at virtually every step. You can find cheaper flight tickets, discounts on local travel deals at your accommodation, and affordable food and shopping. Moreover, you'll have a better chance of seeing everything you plan to visit without paying exorbitant entry fees. The off-season can be different across locations, so it's best to do some research before you head out. 
5.  Leverage some perks 
Depending on the company, your credit cards can be handy when planning a luxury vacation on a budget. Many credit card companies offer excellent discounts across all aspects of your stay. These can include discounts on accommodation, free nights, free upgrades to a more luxurious room, or in-hotel eating. Moreover, you can also get several other elite perks, such as airport lounge access, upgrades to business class, and more.
These upgrades can help you take a regular getaway to an instantly more luxurious stay. You can also enjoy discounts on restaurants and shopping, which can take up a huge chunk of your savings. Getting in touch with your bank can help you find the best deals for your location and can help you budget accordingly.
Conclusion
When you plan right, your vacation planning won't seem stressful. Instead, it can be an exciting process where you can find several options without stretching your budget. When looking for a luxe getaway on a budget, it's important to remember not to be too stingy. You can find several discounts and deals if you look around, and this guide can help you plan in the right direction. Booking accommodations in advance will allow you to ensure a more luxurious stay. Likewise, exploring hidden gems and traveling during the off-season is another guaranteed way to enjoy a luxe vacation.
About Post Author
.