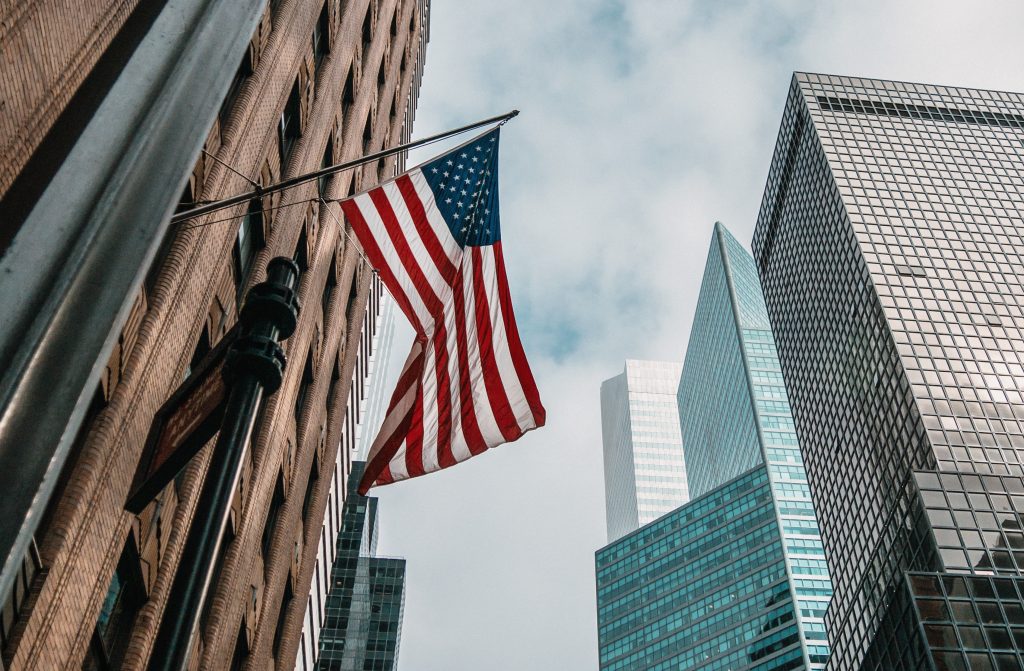 Young adults have an unparalleled thirst for adventure when it comes to exploring and embarking on remarkable travel experiences. The United States is a land brimming with countless hidden gems and iconic destinations that cater specifically to this vibrant demographic.
From bustling metropolises where diverse cultures collide to awe-inspiring natural wonders that leave you breathless, there are endless possibilities for unforgettable journeys within America's borders. To help you narrow your travel bucket list, here are five must-visit locations in the USA for young adults.
Disneyland: You're Never Too Old for Disney Magic
Step into a world of enchantment and unleash your inner child at the Earth's happiest place – Disneyland. Located in Anaheim, California, this iconic theme park offers an unparalleled experience for young adults seeking wonder and excitement.
From classic attractions like Space Mountain to new favorites like Star Wars: Galaxy's Edge, Magic Kingdom promises to make dreams come true. Don't forget to grab your Disneyland tickets through Costco's deals for exceptional savings that won't break the bank.
Beyond the enchantment of the park itself, Anaheim boasts a lively nightlife scene with trendy bars, live music venues, and hip restaurants. The nearby Downtown Disney District has several shopping options, entertainment experiences, and delectable dining choices for young adults seeking vibrant evening activities.
Miami: Where Sun, Art, and Nightlife Converge
Miami is an irresistible destination for young adults seeking a tropical escape filled with sun-soaked beaches, vibrant art scenes, and pulsating nightlife. The city's Art Deco architecture in South Beach offers architecture enthusiasts and Instagram fans a visual feast. Visitors get an opportunity to bask in the sun on the sandy shores during the day and groove to the rhythm of the city's nightlife after the sun goes down.
Miami's diverse neighborhoods, such as the artistic Wynwood Walls and the trendy Design District, are perfect for exploring and discovering local talent. The fusion of cultures in Miami creates a unique and dynamic atmosphere that resonates with the spirit of young adults looking for adventure and excitement.
New York City: The Concrete Jungle Where Dreams Are Made Of
New York City isn't just a concrete jungle; it's a dynamic playground of culture, creativity, and diversity. If you have a thirst for adventure, NYC offers endless activities. From leisurely strolls in Central Park to captivating Broadway shows, world-class museums like the Metropolitan Museum of Art, and a melting pot of cuisines, the city is a multifaceted haven.
The iconic skyline, graced by structures like the Empire State Building and One World Trade Center, sets the stage for boundless exploration. Whether you're a fashion enthusiast, an art admirer, a food lover, or simply seeking the city's electric ambiance, NYC's multifarious experiences ensure that every young adult finds their niche.
Portland, Oregon: Where Hipster Culture Blooms
Known for its vibrant and quirky atmosphere, Portland, Oregon, has become a haven for young adults seeking an eclectic and alternative experience. This Pacific Northwest gem uniquely blends hipster culture, incredible food scenes, and breathtaking natural beauty.
While here, explore neighborhoods like Pearl District and Alberta Street to discover independent boutiques, vintage shops, and trendy coffee houses. Don't miss out on visiting Powell's City of Books, one of the world's largest independent bookstores that capture the hearts of bookworms.
If you are a nature enthusiast, Portland is an ideal base for exploring nearby natural wonders such as Multnomah Falls and Mount Hood. The city's commitment to sustainability and eco-consciousness also makes it a perfect destination for young adults who prioritize environmental ethics.
Grand Canyon: Nature's Majesty
No travel list for young adults would be complete without mentioning the awe-inspiring Grand Canyon. Located in Arizona, this natural wonder takes your breath away with its vast expanse and vibrant colors.
Embark on thrilling hikes through winding trails or venture to one of the several viewpoints to witness stunning sunrises and sunsets over the canyon's majestic cliffs. Consider taking a helicopter or hot air balloon ride above this natural marvel for a unique perspective.
While there, try camping underneath the starry night sky or join a guided rafting trip along the Colorado River to immerse yourself in the Grand Canyon's unmatched beauty fully. This destination offers young adults an unparalleled opportunity to connect with nature and understand our planet's immense power and wonder.
About Post Author
.