Beijing, a city of 20 million people, may be famed for its financial centers and delicious poultry dishes, but it's certainly not famed for its nightlife. Recent developments in the city have seen a huge "clean up" of vibrant bar streets and local hangouts, leaving thirsty locals and tourists alike gasping for a decent bar (let's all take a moment to light a candle for Mojito Man). But don't fear! As tour guides and Beijing residents, YPT has you covered. Here's our rudimentary list of the five best bars in the 'big smog'.
NB: This list includes strictly no banging EDM and "free" drinks for foreigners establishments, 100RMB cocktail peddlers, or KTV's.
---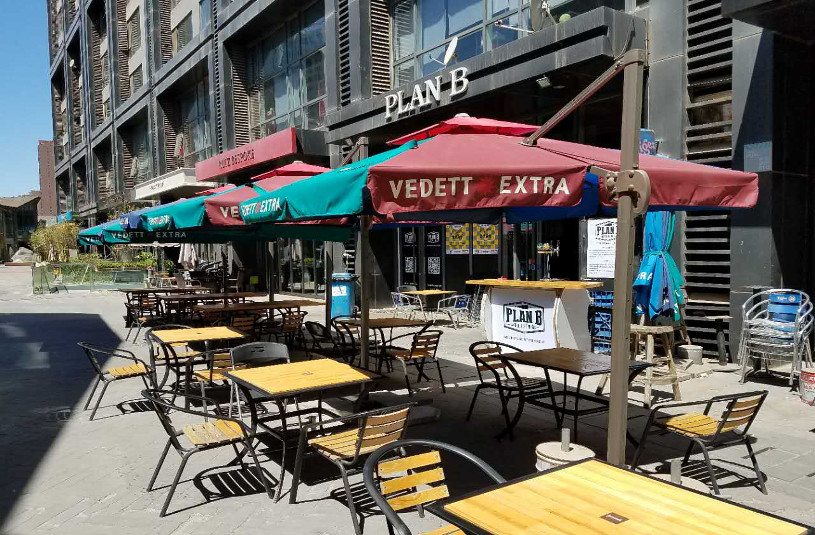 Whilst having the name of a second choice, Plan B delivers. Situated slightly outside of the center in the artsy Shuanjing district, Plan B is always teeming with students, creatives, hippies, and artists. The best part of which being that the beers are cheap! Head down on a Monday, and you'll be lucky enough to grab yourself a pint of Tiger for twenty RMB (around 2.20EUR) and one of their delicious burgers for half price! Another unexpected quirk of this place is that it is always surrounded by tiny cantankerous dogs that roam around the outside seating area like small furry bouncers.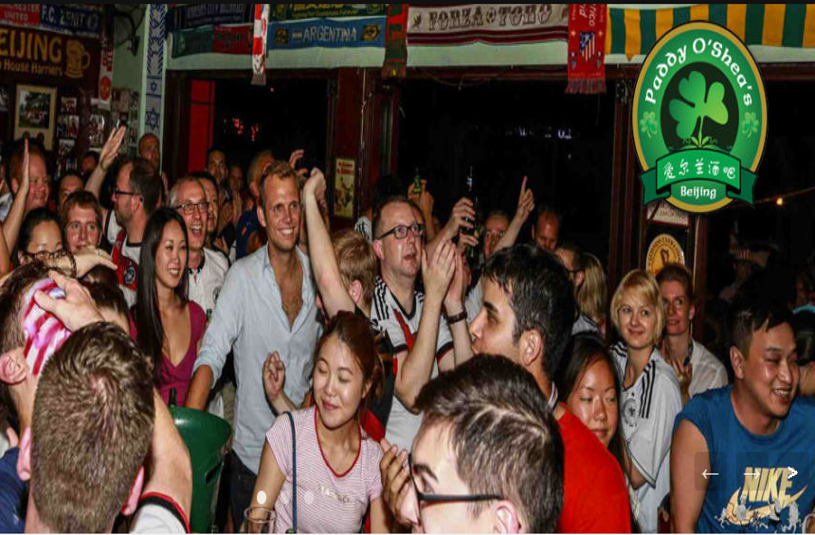 It may seem like a bit of a cop-out to have an Irish bar in a list of best Beijing bars, but Paddy's is an institution. Whether you start your night here or end it, the friendly staff, excellent beer selection and nostalgic "pubby" décor will ensure your return. As well as standard pub fare, there are nightly events to please locals and tourists alike. Whether it's comedy, a 'Just Dance' championship, darts or a nice pub quiz you're looking for, Paddy's has you covered. Oh yeah, they also put live sports on if that's your thing!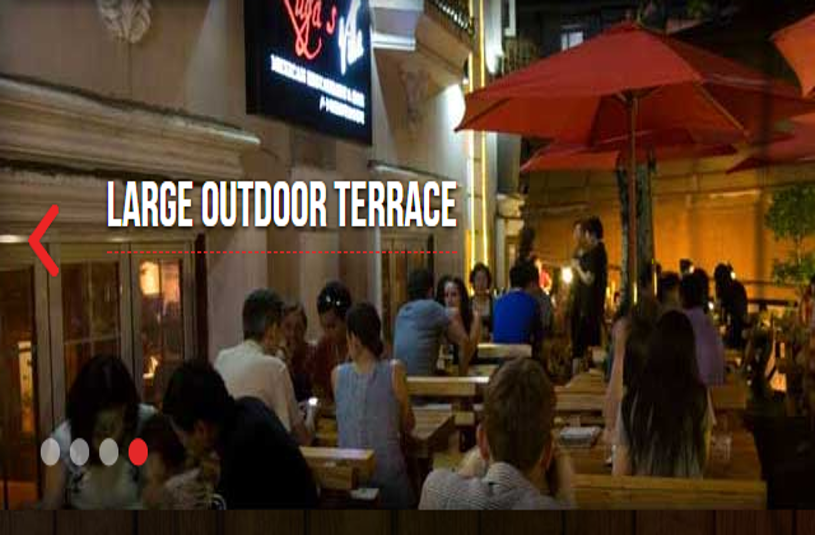 Slap-bang in the middle of Beijing's (almost completely) destroyed Sanlitun bar street, Lugas remains as a beacon of hope in an otherwise desolate tundra. If you are able to make the pilgrimage through the construction site of broken dreams, you will eventually end up at Lugas, tucked around the corner like Christ in his manger.
Here you will find three levels of salvation. A frat-party-esque room that smells like cigarettes and spilled Carlsberg, a surprisingly nice outdoor seating area where you can watch the continued destruction of a sacred place, as well as a squirming plethora of Tinder dates. And, a nice and quiet top floor where you can enjoy conversation over a plate of (occasionally) half-priced nachos or fajitas, away from the smell of smoke and smog.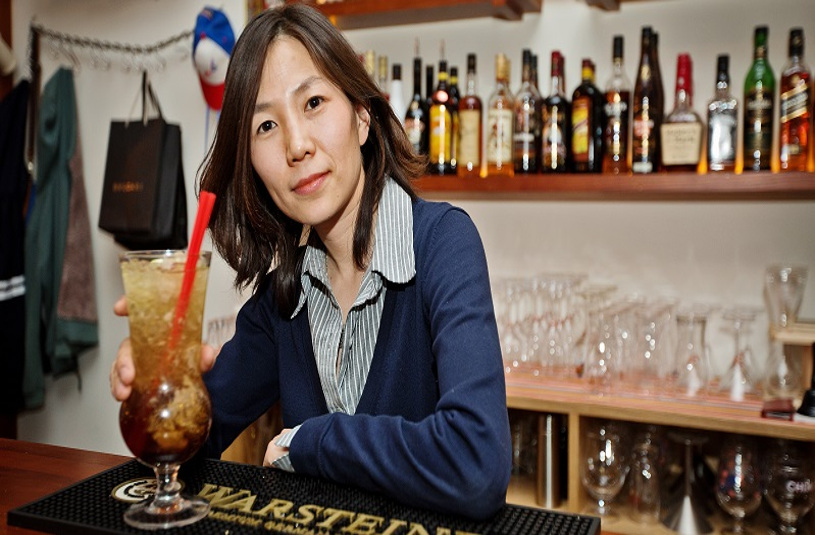 In every large city exists a place like XL: a place in no small way comparable to Narnia – just for drunks instead of lions. As a novice, you might have trouble locating XL after you were first lead there, as it's on the main road tucked away behind a large nondescript building. However, much like Narnia, you will stumble upon it when you least expect it. On your arrival, you will usually find the crème de la crème of Beijing expats; interesting, strange, and possibly slightly worse for wear at that point, for you to while away the hours with. The owner, Jane, is a powerful pint-sized presence that you definitely want to get on the right side of. Not only because it would be inadvisable to mess with her, but also because Jane treats those she likes well, offering a complimentary shot every now and again, as well as a great laugh. It's worth a trip to XL just to meet her!
---
Walk into Heaven, come out in Hell.
---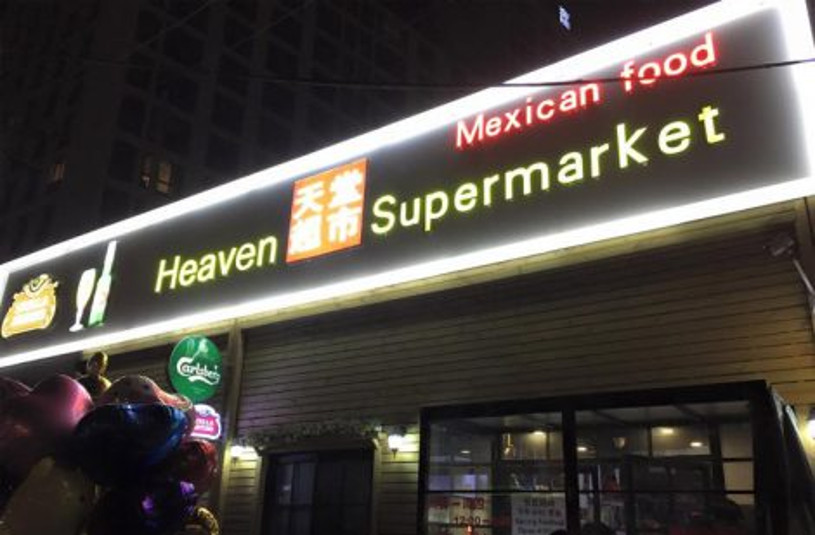 Ahh, Heaven Supermarket. The less said about what goes on in this premises after 3 am the better. But let's just say that once you've crossed the threshold of Heaven, you've committed. The place (the grittier, Chaoyang premises) is literally always open, and an evening spent there can often end the next morning without you even realizing.
The crowd is, how do you say, eclectic. During my last two visits, I've met Xinjiang punks, Caribbean beauty queens, German masters students, Israeli body-builders, Cameroonian 'Del Boys', and everyone in between. No matter how different, the clientele all share one crucial similarity: they're there to let their hair down. It's the one place in Beijing that every visit will have you leaving with at least one new friend. And possibly twenty new WeChat contacts.
Aside from the patrons, the beauty of Heaven is its simplicity. You don't have to bother with a confusing menu and lengthy bar queues. Simply pick your beer from the huge selection stocked in fridges upon entry. You then pay for it at the till, and find a table! Then all there is to do is to sit back and enjoy the best of Beijing's diverse expat scene as night turns into day. What more could you want?
---
Planning a trip to the DPRK? Don't miss out on our Beijing extensions!
Click here for more information.
---
About Post Author
.