After 3 years of inactivity due to the Covid-19 Pandemic the 2023 Cutud Lenten Rites Festival is now conformed to take place, with Young Pioneer Tours not only back, but also the only company to be offering it as a tour.
What is the Cutud Lenten Rites Festival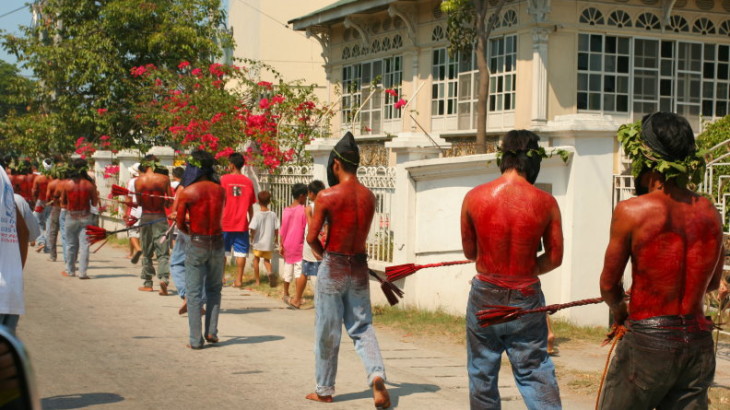 Celebrated on Easter Friday it is one of the most devout Easter Celebrations in the world and involves people quite literally getting nailed to a cross. Despite how brutal it might sound the actual is actually more akin to a festival, or fete and is genuinely one of the weirdest, yet fun of the festival tours that YPT run.
The 2023 Cutud Lenten Rites festival is once again planned to be held in San Fernando in Pampanga, not far from the notorious Angeles City. It is set to be held on April 7th 2023, Good Friday.
How can I attend the 2023 Cutud Lenten Rites Festival
Why by booking with Young Pioneer Tours of course! In actuality one cannot just turn up for the event, particularly if you want good seats. YPT actually arrange journalist, or at very least VIP passes for the event, which is likely to be even more oversubscribed than usual after the 3 year hiatus.
The world famous event is also heavily attended by the global media, with stories on the Saturday after Good Friday standard for many news outlets.
YPT are offering a day trip, an overnight trip, as well as attendance as part of our wider Extreme Philippines Tour.
You can check out Cutud Day Trip here
You can check our Extreme Philippines Tour here
People wishing to join the 2023 Cutud Lenten Rites Festival are advised to get in touch early as places are likely to be extremely limited.
About Post Author
.