Pyongyang Marathon 2017
VISIT NORTH KOREA AND RUN THE PYONGYANG MARATHON

All Pyongyang Marathon tours are closed for 2017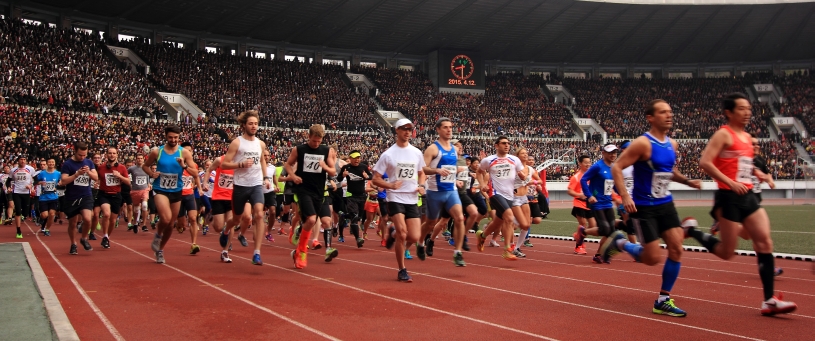 Join us in the DPRK to partake in the Pyongyang marathon event of 2017. This incredible event is the forth year running that is open to all tourists wanting to compete or to spectate from the grandstands of Kim Il Sung Stadium! Everyone on this tour will have the opportunity to watch the opening and closing of the ceremony in the heart of the stadium with 70,000 locals cheering on!
We here at YPT want to deliver you the best possible experience for this year's marathon with an unbeatable price. That's why we have created four unique Marathon tours to best fit your time, budget and needs for seeing the must see sights of Pyongyang!
Registry for all marathon runners is on a first come first served basis and limited to 1500 runners in total, so if you wish to run, book now! Running isn't your thing? No problems! Join the locals in Kim Il Sung Stadium as the marathon takes off and observe the marathon from the streets of Pyongyang or watch a local DPRK football match within the stadium.
You can click here for more information.