It is no secret, it is often much faster, simpler and cheaper to get, when it is possible, visas for African countries in the neighbouring countries than getting it at home. For example, getting a visa for Mali in Nouakchott can be done in a few hours and costs around 15 EUR. The same visa gotten in London will cost you 175 GBP and take a week to get, and more paperwork is required. It goes the same way for Burkina Faso. Getting a visa for Burkina Faso In Mali is simpler and cheaper than back home.
The Burkinabe visa can be obtained in three places in Mali, here they are:
The Embassy in Bamako
If you are on a short schedule and going straight to Burkina from Bamako rather than stopping in Segou, this might be the choice you should go for but, in our opinion, it is only the second best choice.
The Embassy of Burkina Faso in Bamako is located here.
Here, you'll be asked for 24000 CFA for a short-stay visa of under 3 days and 40000 CFA for a month. Get there with:
Your passport
Copies of your passport photo page
The completed application form (provided to you at the embassy, bring a pen to fill it)
2 visa-style photos
It might also help to bring
Copies of your yellow fever document
Copies of your flight details
The embassy in Bamako sees quite a lot of traffic so, while it might be possible for you to get the visa on the same day, you might also have to come back on the next day to collect your visa.
The Consulate of Burkina Faso in Segou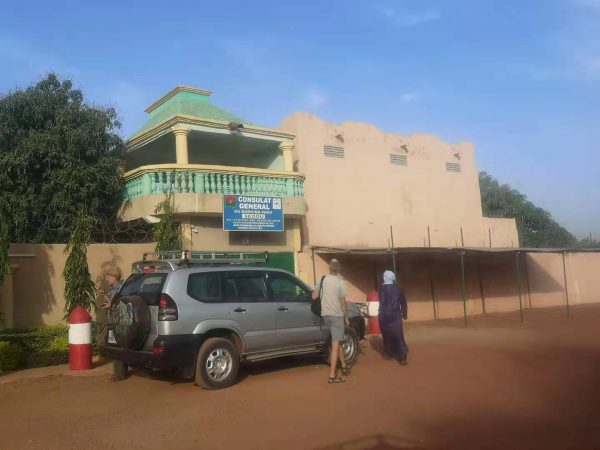 This is YPT's go-to choice when it comes to applying for visas for Burkina Faso in Mali. The consulate is a bit in the middle of nowhere but it is worth making the detour. Come here as they open, around 8:00 AM, but do not expect people to actually start working before 8:30-9:00, it is still important to be there on time to be first in the queue and show that you are meaning business.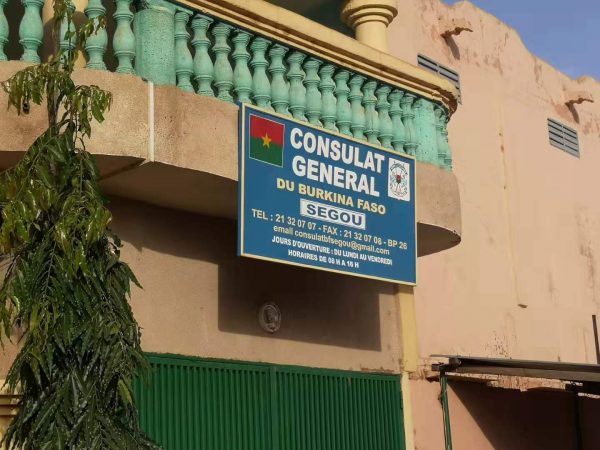 The consulate of Burkina Faso in Segou is located here. You might have to explain it a bit to taxi drivers. In fact, most people won't know that there is a consulate in Segou (I had to add the location in google maps) which makes it a nice little secret.
The advantage of the consulate over the embassy is that here, they are much more flexible. While the embassy would only give you the short stay visa for a transit of less than 3 days and charge you more for anything longer than that, at the consulate you'll only be charged 24,000 CFA if you apply for a trip that is of a length of one week or so. Funnily enough, we applied for such a short stay visa, paid that price and received a short stay visa… valid for three months!
To apply at the consulate, you'll simply need:
Your passport
Passport copies
The application form (provided to you at the consulate, bring a pen to fill it)
2 visa-type photos.
Once again, it doesn't hurt to bring yellow fever immunization booklet, flights and so on in case the policies change.
The consulate won't let you in while you wait for your visa and the process might be enigmatic at time but you can expect to get your visa on the same day. You might have to come back in the afternoon to collect it.
As such, this is without a doubt, the best way to get the Burkinabé visa around here.
At the border
Finally, it is also possible to get the visa on arrival at the land border between Mali and Burkina Faso. In this case, the visa costs much more, 90,000 CFA and it will make you have to stay at the border for longer than you should, while the officers there figure out what to do with your application. The process is not simple, neither standardized. Don't expect to see any signage anywhere and not all border agents speak English.
I guess that if you really hate embassies or consulates, really do not have a day to spend in Bamako or in Segou or if you really like to spend money, you could do that.
Those are the three ways to get a visa to Burkina Faso from its neighbor, Mali. Let us deal with this for you as you join our Saharan Odyssey Part 3: Mali & Burkina Faso.
About Post Author
.