Some of the places we visit, such as Bhutan, are vegan havens, others slightly less so. Mongolia might not be entirely as vegan-friendly as other Asian nations, but it is certainly possible to survive as a vegetarian, or even vegan when visiting Mongolia.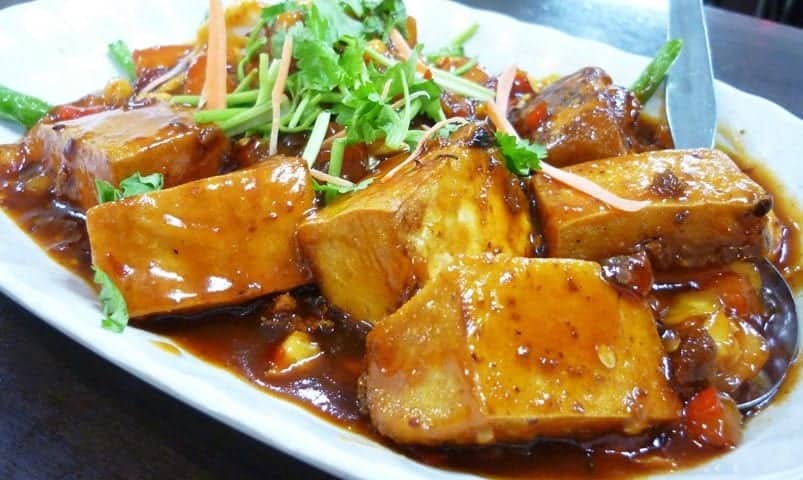 Food Culture in Mongolia
Being in such high altitude and it getting so cold in Mongolia people need a lot of energy, Mongolians, therefore, consume a lot of meat. Mongolian cuisine, too, is famous for its meat on stick BBQ, Hot-Pot (with meat) and even fermented horse-milk. Not exactly the most vegan-friendly food so far, but if you are inventive, it is possible to eat here.
Mongolian Attitudes to Vegans
Vegetarians get a far smoother ride than vegans in Mongolia, and if you were ever to have a "cheat week" this would probably be the time. Mongolians drink Yak butter tea as well as regular milk, and horse milk. Cheese is much more a thing in Mongolia than in China.
Saved by Bread….
One of the best foods Mongolians produce is spicy bread. This is available at most BBQ restaurants and certainly makes a perfect replacement for the meat.
Bbq'd Vegetables in Mongolia
Much like in China, it is not uncommon for BBQ joint stop also BBQ retables such as broccoli or eggplant. Again you will have to decide how militant you want to be on this one as they will always be cooked on the same grill as the meat is.
Restaurants in Ulan-Bator
Ulan-Bator, as the capital of Mongolia, is a bit more cosmopolitan than when you get out into the boonies. Therefore, there are many vegan-friendly restaurants to pig out on before you get out of the big city. Examples include Loving Hut, Luna Blanca and many of the Chinese restaurants dotted around the city.
Vegan Rogue Survival Kit
If you are planning to go into the wilderness, you will need to keep in mind that when you stay with local families, they will not be prepared to serve vegan guests, s unless you want to go hungry bring a rogue vegan survival kit with you. Power bars, nuts, and other long-lasting vegan-friendly snacks are available at the big supermarket in Ulan-Batar or top-up in China before you arrive in the country. There is a reason why Mongolia is called the "least vegan-friendly country on earth."
What if I am joining a tour to Mongolia?
YPT is extremely understanding towards our vegetarian and vegan guests, and if you are joking one of our tours to Mongolia, we will do our best to make you a happy Vegan Mongolia person!
Check out our 2021 tours to see Mongolia
About Post Author
.