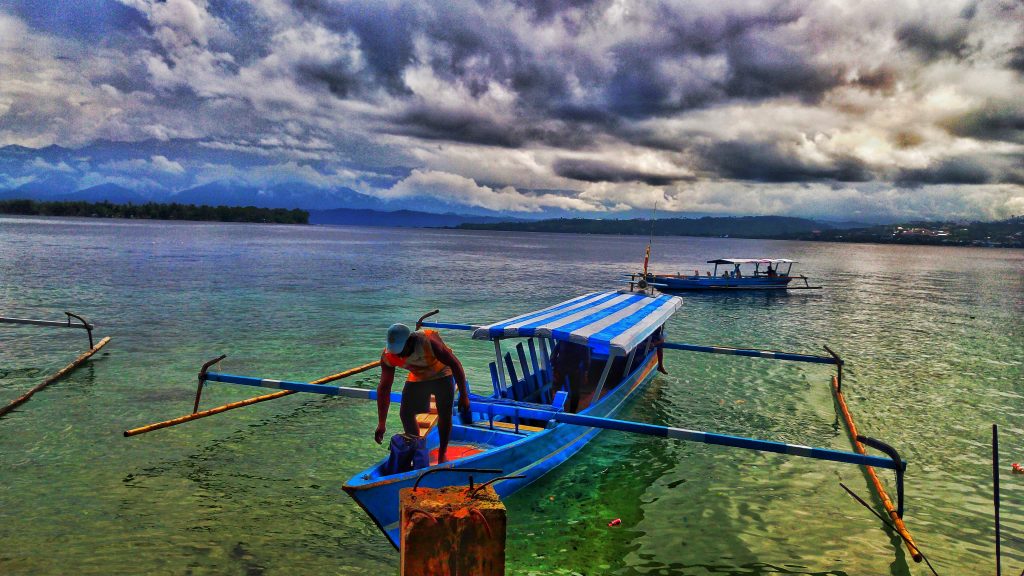 As some of you might know, YPT runs tours to West Papua now. On our trip, we start from Bali in Indonesia and fly to Jaypura, the 'capital' of West Papua. But is that really the only way to get there?
What you need
First of all, it doesn't matter if you can catch a plane to West Papua. If you don't have the right documents, you'll get turned away from the border immediately. Since West Papua is part of Indonesia, the first thing you need is permission to go to Indonesia! That requires a look at the visa policy.
So long as your passport is valid for six months and you are a passport holder of the listed countries, which includes all of Europe, America, Canada and many more, it is possible to visit Indonesia visa-free for thirty days through 29 airports, 88 sea-ports and 7 land border crossings. Only problem with this policy is that you can't extend your stay or get a different kind of visa. Applicable to many more countries is getting visa on arrival, which allows you to extend your stay for another 30 days for a fee of US$35.
For those who want a multiple-entry visa, want to extend their visa multiple times or belong to a select few countries, it's necessary to apply for a visa directly at an Indonesian consulate. The countries that require a visa in advance are Afghanistan, Cameroon, Guinea, Israel, Liberia, Nigeria and Somalia. Also North Korea, in case you happen to hold that passport.
How to get to West Papua
Okay, so you've got your Indonesian passport, now you gotta get to West Papua. As it happens, there are three main points of entry. By land, by sea and by air. Let's go over them all individually.
Travelling by Air
We'll start with air, because that's how most people get there. Your main point of entry will be Sentani airport, Jayapura. It's impossible to fly into West Papua via another country, with the sole exception of recent flights from Mount Hagen in Papua New Guinea. Your main flights will be found in Jakarta, Makassar, Ambon and Bali, though flights do occur from other airports around Indonesia. From Jayapura, it's possible to fly to several other airports around West Papua. On a limited level, it's possible to fly from other parts of Indonesia to these airports, particularly Fakfak, Sorong and Timika.
Travelling by Sea
Indonesia is served heavily by Pelni liners, owing to the sheer number of islands that make up the nation. These liners are your main method of sea transport into West Papua. The main entry point is the coastal town of Sorong, to which five liners travel every two weeks from Maluku, Sulawesi, Kalimantan and Java before continuing onward to Jayapura with several stops along the way.
Travelling by Land
As it happens, there is only one land border in West Papua, that being with Papua New Guinea. While there's technically many ways to cross between the two, only one entry is known to be open to foreigners. The Skouw – Wutung border crossing between Jayapura and Vanimo, Papua New Guinea is open between 8am-4pm Indonesian time. While there is no visa on arrival for travelling into Papua New Guinea, there is the possibility of a 30 day entry visa on arrival when travelling from Papua New Guinea to Indonesia.
Surat Jalan
Surat Jalan are travel permits required for visiting West Papua. The region is comparatively volatile for Indonesia, so if you decide to move beyond the main coastal towns, it's important to pick up these permits. You can get them in a day in Jayapura and Biak, which are typically themselves permit-free, allowing freedom of travel. To visit other parts of the island, you'll need to apply, list the places you're travelling to and pay 5000 Indonesian rupiah. Less than a dollar, typically. Upon arrival in new destinations, you need to get the permit stamped at the local police station. I should emphasize, you do not need a permit to get to West Papua, only to travel around.
If you want to get to the famous area of Raja Ampat, a special fee has to be paid. There's an office opposite the airport at Sorong or Waisai, where the permit costs around 1 million rupiah. Or $70.
That should largely cover it! If you're at all interested in visiting West Papua for yourself, keep this advice in mind. Or sign up for our tour there!
About Post Author
.