Introduction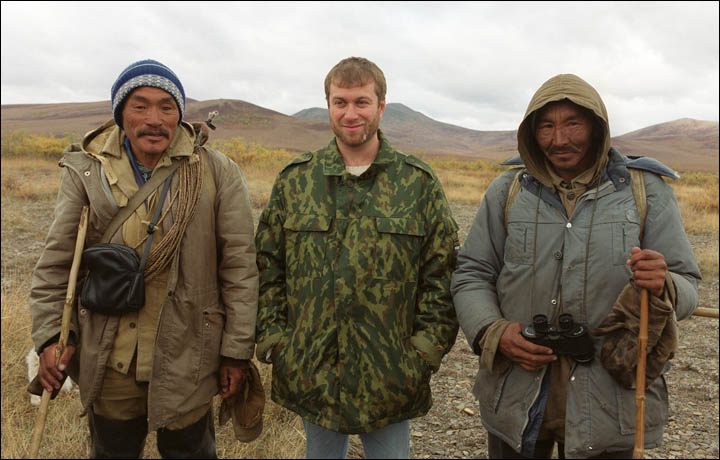 Russia is the biggest country on earth and as a result, it has a lot to offer. Today we're going to be looking at Chukotka which is the only region of Russia that lies in the Western Hemisphere. It was of vital importance during the Cold War because, interestingly, it's the closest point between Russia and the United States. In fact, on a clear day, you can even see across the Bering Sea which separates them into Alaska.
Every year YPT runs a range of Russian Far East Tours to Chukotka taking in all it has to offer. In this article, we're going to break down just exactly what that consists of and give you an insight into this vast and unique region of the Russian Federation.
Chukotka is enormous. Stretching out at around 285,000 square miles across the Russian Far East. However, it only has a population of about 55,000 who are mostly employed in mining and subsistence hunting. When Nazi Germany attacked the Soviet Union in 1941, everything was done to start tin production as quickly as possible in Chukotka. Mining rapidly developed, and this industry would become its economic base. Also during the war, geologists discovered large reserves of gold that would be mined in the 1950s.
The region has no railways and under 400 miles of road. Meaning Chukotka is truly one of the last untamed frontiers of the world.
How to Get to Chukotka?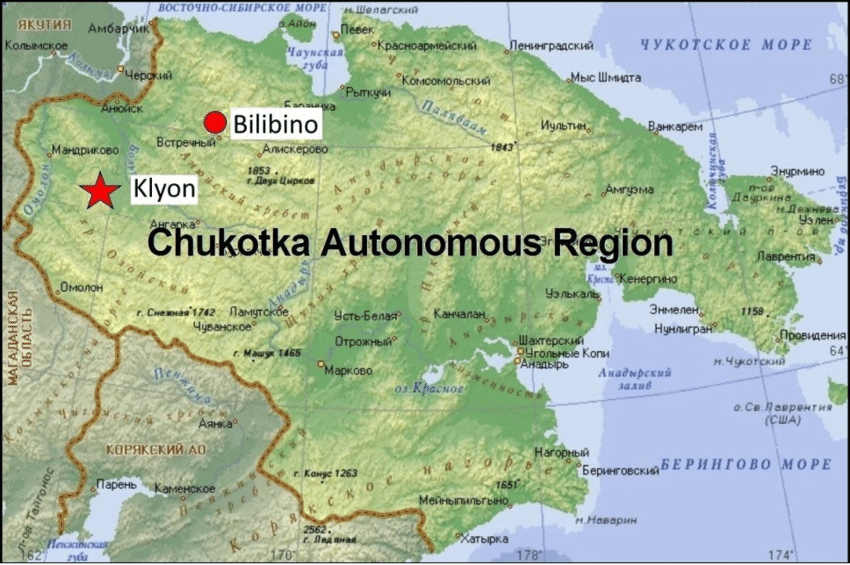 Well, it's not exactly easy. You can get in via boat or plane from Russia or the USA. There are regular charter flights from Nome in Alaska. However, you need a special permission from the Russian government to enter Chukotka, which can be obtained through YPT.
Originally, Chukotka was discovered by hard-bitten Cossacks after the Russians conquered the Kazan and Astrakhan Khanates in the 16th century. This victory meant the trade routes to the Urals, Siberia, and Central Asia opened for travel, and traders and Cossacks moved eastwards. The Cossacks built forts in strategic locations across Chukotka and subjected the indigenous people to the Tsar.
Interestingly, it's actually possible to swim 3 kilometers from the USA to Chukotka. The only person who has ever done this is the legendary swimmer Lynne Cox during the Cold War. It's said that she had asked the Soviets for a "babushka" to be waiting for her when she arrived. Cox thought Babushka meant a traditional Russian scarf that she could bring home as a souvenir. But in Russian Babushka means "old lady". So Lynne Cox was greeted by a no-nonsense elderly Russian grandma on arrival. Luckily, the Babushka was trained in medical care and set about warming up the freezing swimmer.
Unfortunately, YPT doesn't swim to the start point on our Chukotka tours and we don't recommend you do either.
Things to do in Chukotka
Anadyr is the largest town and the capital of Chukotka, and the easternmost settlement to have town status in Russia. This is where you'll base yourself to explore Chukotka.
One of the biggest draws to Chukotka for foreigners is the annual Beringia Arctic Games that takes place in July. The games are a celebration of culture and tradition by indigenous Arctic communities from a number of Arctic nations. Games include Baydara races (boats made from traditional walrus skin), tug of wars, and games that reflect their traditional culture.
Chukotka is home to Elgygytgyn Lake, an impact crater lake and the Anyuyskiy, an extinct volcano. The village of Uelen is the easternmost settlement in Russia and the closest substantial settlement to the United States (Alaska).
Chukotka shares a border with the Sakha Republic to the west, Magadan Oblast to the south-west, and Kamchatka Krai to the south. Making it an ideal portion of a trip exploring all of the lesser-visited regions of Russia.
Other things to do in Chukotka include Dogsledding, checking out an Old School whaleboat or Reindeer race, or Walrus watching.
Weather in Chukotka
It will come as no surprise that the weather in Chukotka can be pretty gnarly. The region's climate is influenced by its location on the three neighboring seas: the Bering Sea, the East Siberian Sea, and the Chukchi Sea. The weather is characterized by cold northerly winds that can quickly change to wet southern winds. Cape Navarin has the highest number of hurricanes and storms in Russia. Temperature varies between −35 and +15 °C (−31 and 59 °F) in January, and between +5 and +14 °C (41 and 57 °F) in July.
To visit this vast and largely unexplored region of Russia that looks out onto the USA, contact us today to organize a private tour to Chukotka
About Post Author
.