North Korea would be one of the last places on earth you'd expect to see a top 5 list about western food compiled. But the truth is North Koreans have quite a sweet tooth and are also quite fond of some western cuisine.
In recent years, these restaurants and dishes have been steadily gaining popularity and are easier to find now than ever before. So here's a break from the regular talk of kimchi and cold noodles with my top 5 western dishes in Pyongyang that take me back home… well, sort of.
5. Best French Fries – Taedonggang Brewery #3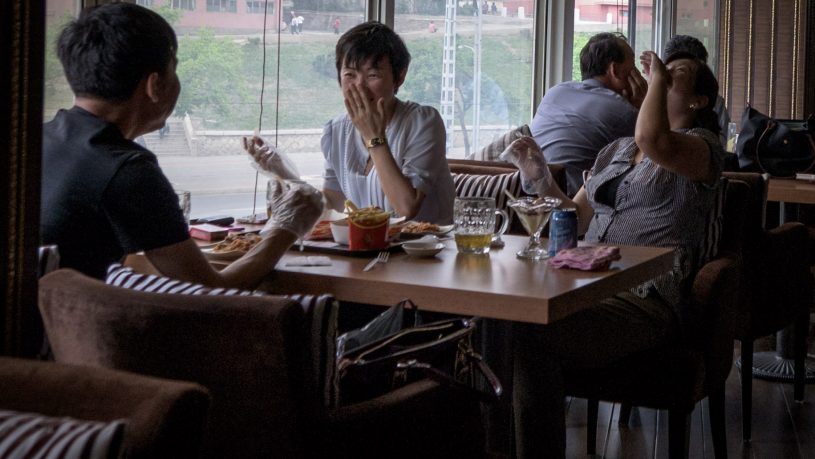 This brewery is most famous for being one of the classier bars in town. The bar has a sort of German beerhouse feeling to it with its long tables and the style of bricks used to decorate the inside. Whilst most of the tourists are distracted by the seven different beers they have fresh on tap, most don't realize they can order a basket of hot french fries on the side. It's simply the best in town by far!
Hot tip: ask for more tomato sauce! Mayonnaise is also available and there's no extra charge for either. Down the hatch!
4. Best spaghetti – Yanggakdo International Hotel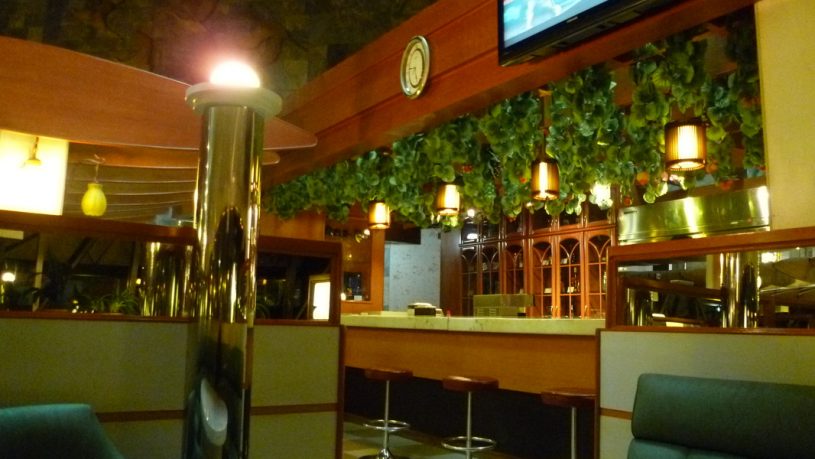 Sometimes the concept of Spaghetti can get lost in translation in Pyongyang… I was once served instant noodles with raw cheese on top. The good news is that the good folks in the Tea House located in the lobby of the hotel can whip up a pretty amazing dish of Spaghetti. They'll even bring out extra parmesan cheese and a bottle of Tabasco sauce with "Made in the USA" marked out on the label.
Saucy tip: the vast majority of North Korean girls love Spaghetti (but who doesn't?). If you're ever in town and want to please your female guide, order a plate for her.
3. Best hamburger – Samtaesong Burger Joint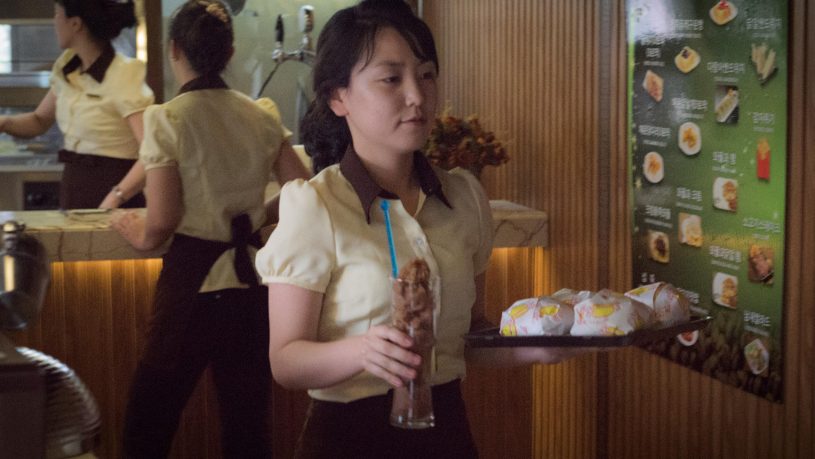 Now when it comes to burgers there's some surprisingly stiff competition around town with over 7 different restaurants I've indulged in, and this one certainly takes the crown. This burger joint is half owned and operated by a Singaporean company. There's even two locations in town, with the first located near the giant immortality tower in Taesan district, and the second magically located near the lobby of the Youth Hotel in Mangyongdae district. They serve beef, chicken, and even a vegetarian option for all the veggie lovers out there. My personal favourite is the beef burger with extra cheese… it really hits the spot after those long tours in North Korea.
Greasy tip: The whole 'Kim Jong Il invented burgers' thing is just western propaganda. Whilst the North Koreans have their differences against the US politically, they sure do love the food!
2. Best Ice cream – Kwangbok Department Store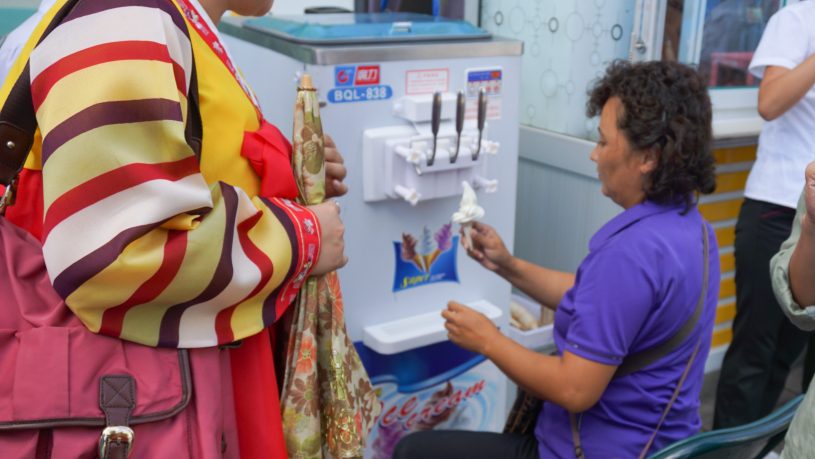 This department store is more famous for being the only place in Pyongyang where you can convert your foreign currency into DPRK Won currency and spend it inside the store. It's a great place to pick up locally made goods such as beer, soju, and some snacks for the road amongst other things. And—coincidently—they serve what I think is the best soft serve ice cream in the whole country. Located on the ground floor, this stand sells an ice cream for only 20 cents!
Cool tip: located next to the ice cream stand is a Ukrainian hotdog stall which is definitely also worth a try!
1. Best Pizza – Mirae Science Street Pizza
One of the newest restaurants in Pyongyang, this pizza joint serves up to ten different pizza toppings. The dough is made fresh and then cooked with an imported firewood oven. They even use imported mozzarella cheese! Ah… Beau-ti-ful!The pizzeria is half owned by an Italian, and the local North Korean restaurant manager was sent to Italy specifically to study the art of making pizza.
Cheesy tip: ask for the Kim Chi pizza to make your pizza experience in Pyongyang even more unique!
---
Indulge your appetite. Join us in Pyongyang this year!
About Post Author
.